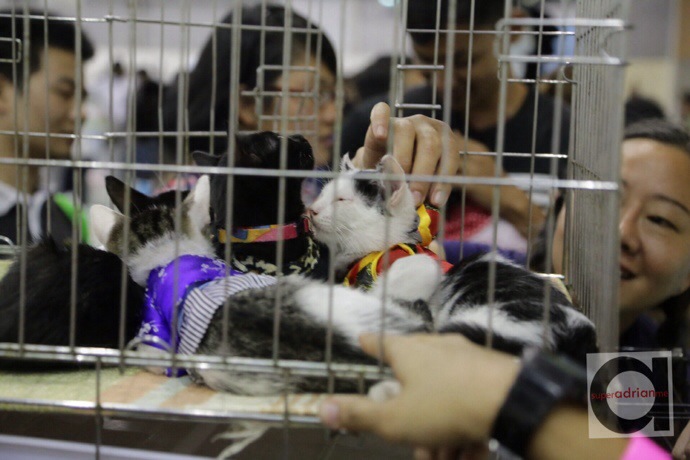 Pet lovers should not miss out the Pet Expo this weekend at the Singapore Expo Hall 6A. The inaugural Pet Expo is happening from 28 February to 2 March with 38 exhibitors from pet products to services. Pets are also up for adoption. Entrance Fees are S$3 per day or S$6 for a three day pass.
You can bring your dogs to the show. Be educated and participate in social activities promoting responsible pet ownership and welfare. A series of talks, workshops and demonstrations can be expected this weekend.
If you are interested to find out more about pet ownership, visit the 200 square metre AVA pavilion.
On Saturday 1 March, highlights include the basic dog agility seminar at 10.30am or the cutest smallest animal contest at 11am or the celebrity pets at 2pm. Other highlights include a seminar on feeding pets for a longer and healthier life at 3.30pm and the Most Beautiful Cat contest amongst other activities.
On Sunday, 2 March, highlights include a seminar on common skin problems at 1pm and Veterinary Acupuncture and TCM Treatment for Pets seminar at 4pm.
Besides dogs there are other seminars about cats and rabbit grooming.
Pet Expo is supported by 16 pet associations, clubs and animal welfare organisations.
Pet Expo is open to public from 10.30am to 9pm.