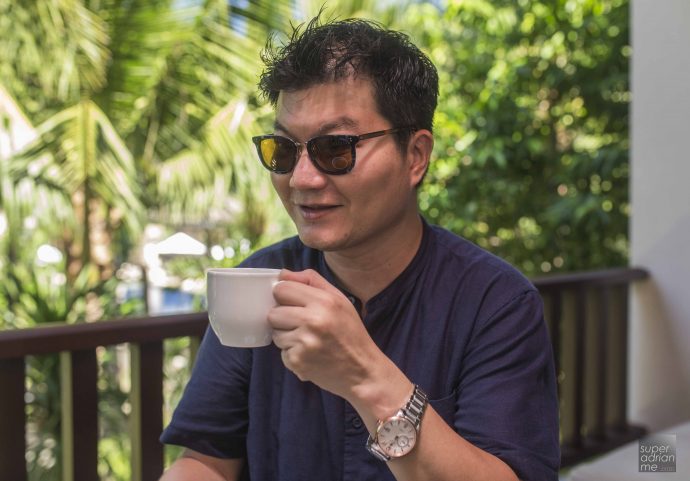 I have been so engulfed with work. It is getting more and more challenging to find the freedom to do my own thing. Work brings me to different parts of the world and there are times I wished I had more time back home.
Deciding on what appointments or events to head out to now depends on how far it will take me to commute. Another deciding factor could just be where I would be before and after the appointment. Me and my team now communicate through Whatsapp and meet up whenever we are in town.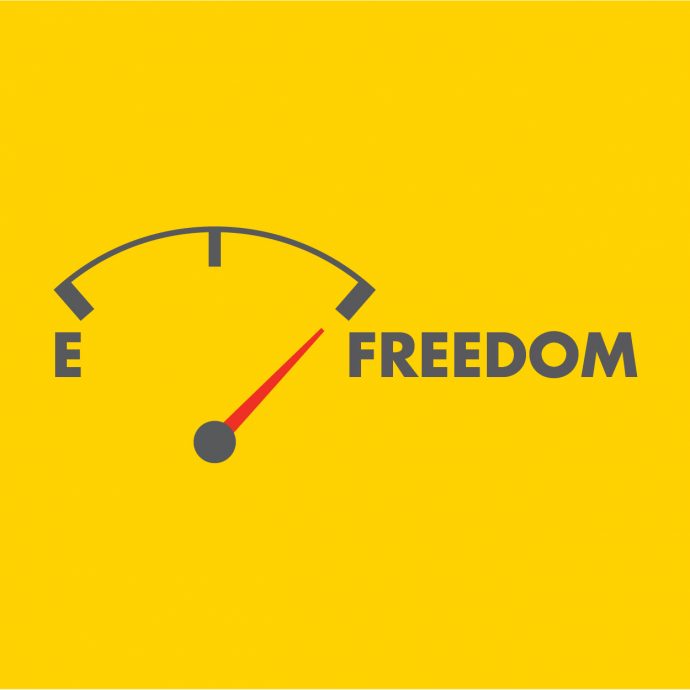 What I need now is the freedom to do the things I like to do. Maybe start exercising and taking walks again. Pokemon Go may just be the perfect reason to head out without compromising my time to get other things done.
FUEL EFFICIENCY SAVES YOU TIME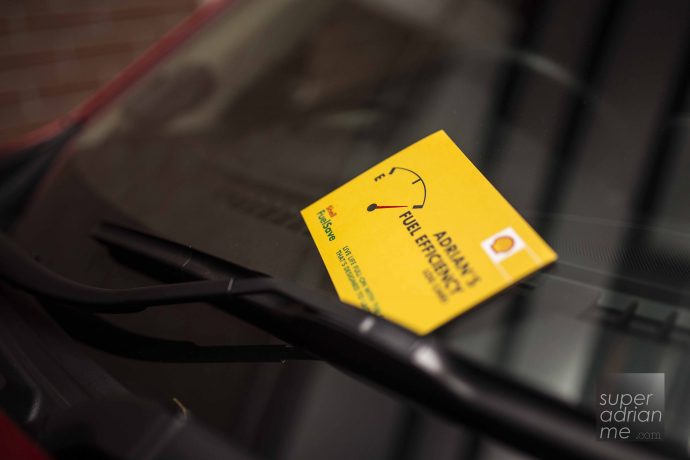 Shell conducted a survey with over 1,000 motorists in Singapore aged 18 to 50 years old on the importance of fuel efficiency.
Did you know that three in four drivers believe that their lives would be positively impacted if they could make their fuel last longer and had to fill up less frequently?
The survey revealed that four in ten motorists in Singapore are doing less of what they enjoy because of this lack of time.  45% had to cut down on how frequently they see their friends while 42% spent less quality time with their family.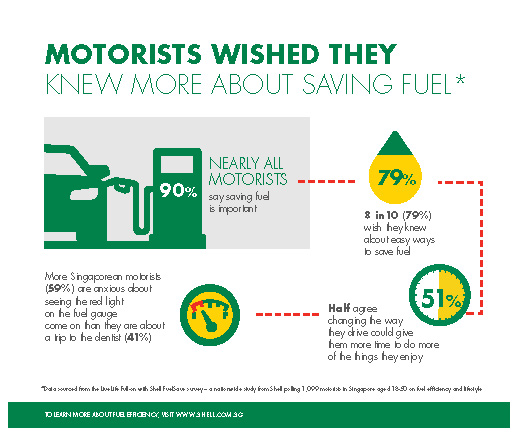 One notable result which I found quite funny is that 59% are anxious about seeing the red light on the fuel gauge come on than they are about a trip to the dentist (41%). I am still afraid to go to the dentist.
USE LESS FUEL AND BE HAPPIER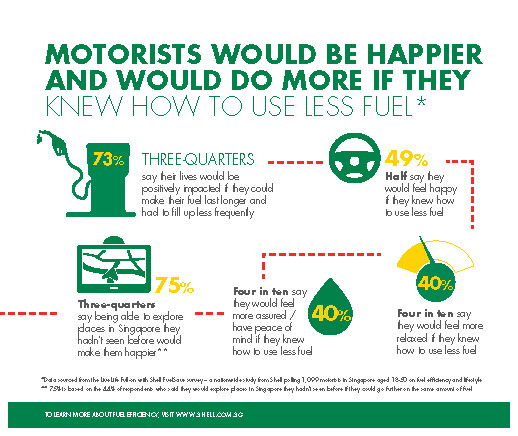 Yes. I would free up my time from fuelling up too frequently if I knew how to use less fuel.
We all want to know about saving fuel. I've heard so many tips out there but I can't really be sure what works. Some say not to overload your car with too much weight, be it fuel or items stored in the car. Others say it is better to fuel up in the day. Eight in 10 wish they knew about easy ways to save fuel.
Some of Shell's fuel-saving tips include:
Ensure correct tyre pressure
Avoid carrying excessive baggage
Avoid excessive idling
Plan your route and avoid over-revving
PICK UP YOUR FUEL EFFICIENCY LOG CARD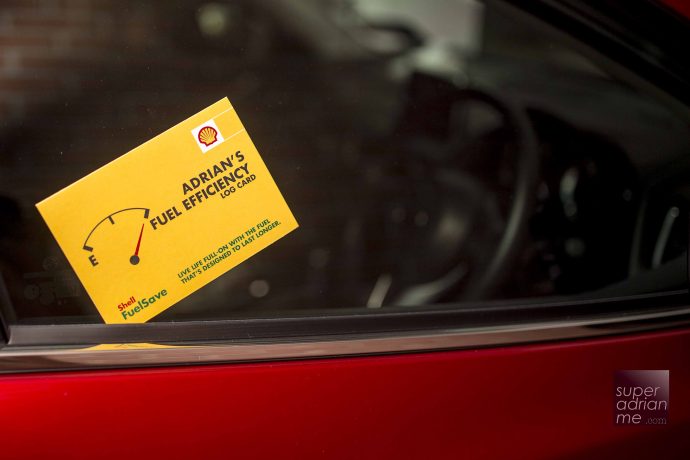 I've gotten my own Shell FuelSave Efficiency log card to track my fuel efficiency over the next few weeks and see the results for myself. The log card also comes with tips to save fuel as well as a fuel-efficiency recording table.
It isn't really that difficult. All you have to do is:
Record current mileage on a full tank.
On Shell FuelSave, record the amount of petrol on a fresh row and record your distance travelled after a trip.
Divide your distance in kilometres travelled by the amount of petrol in litres to get your efficiency value.
You can get your Shell FuelSave Efficiency log card from Shell Stations throughout Singapore.
SHELL FUELSAVE LIVE LIFE FULL-ON CHALLENGE WITH THE MUTTONS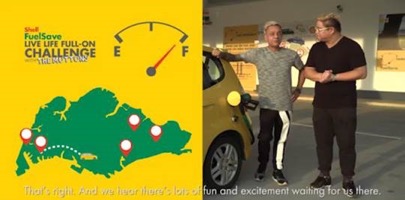 The Muttons will take on the Shell FuelSave Live Life Full-on Challenge. Justin and Vernon will drive across Singapore on a tank of Shell FuelSave to experience more between their busy work schedule and yet get to Tuas Checkpoint with a three-quarter fuel tank.
Will The Muttons be able to make it? Sounds challenging, if you ask me. But then, Shell's fuel-saving initiatives have benefited over 800,000 motorists in Singapore. Watch the three-part webisode from 11 August 2016 on www.facebook.com/muttonsinthemorning and you can pick up some fuel-saving tips along with a chance to win S$1,000 in Shell FuelSave vouchers.
This is a sponsored post by Shell.