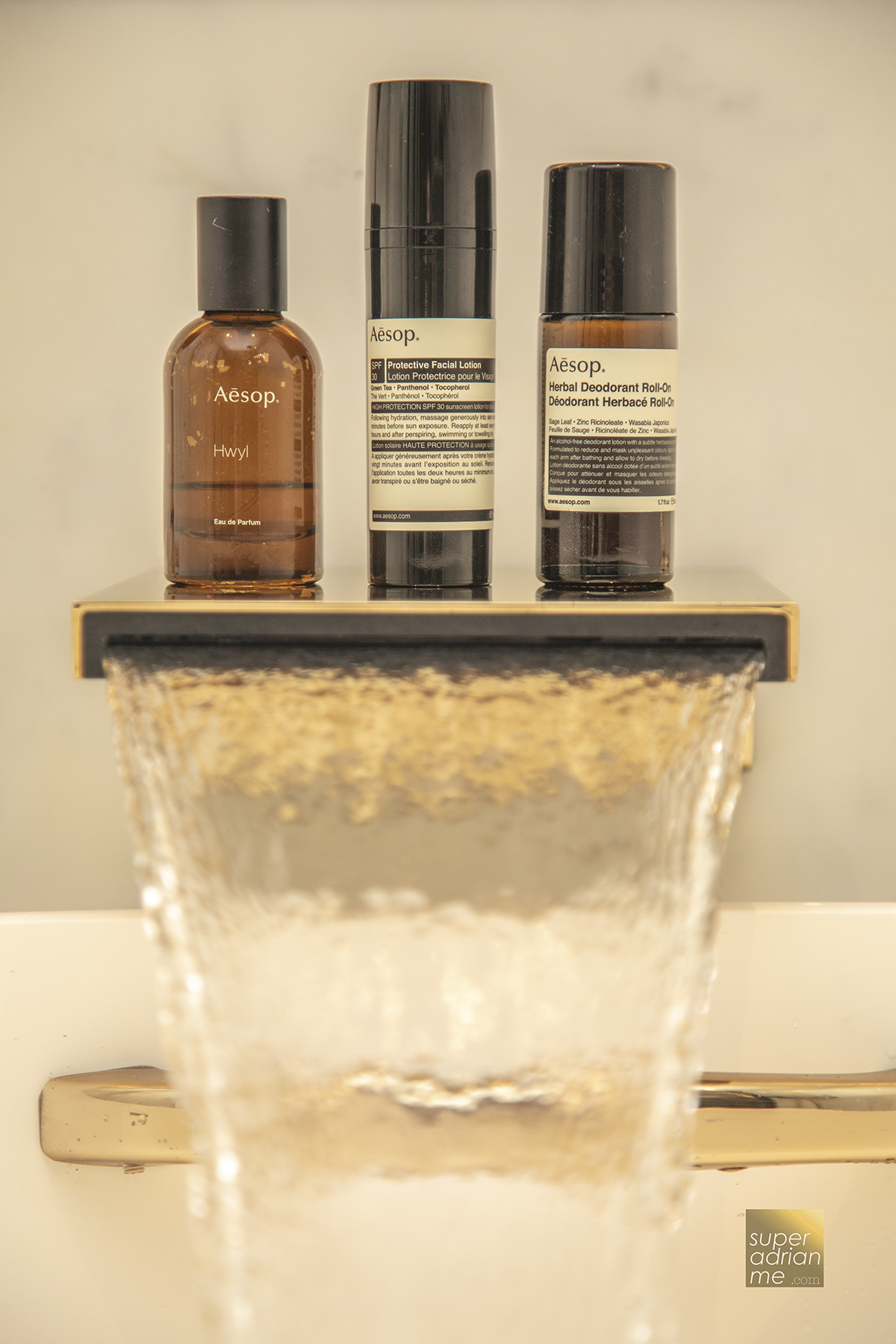 I am an Aēsop fan, addict. And these are some of my essentials to help me feel good and confident.
Aēsop has launched a couple of new products this year and the latest is the Aēsop Protective Facial Lotion SPF30. The hydrating moisturiser contains antioxidants, Green Tea and Tocopherol (Vitamin E) as well as a broad spectrum protection against UVA and UVB rays. The formulation also contains skin-soothing Panthenol and light and nourishing emollients Coco-Caprylate and Squalane to calm, hydrate and soften the skin.
It is easy to use too. Massage from for your forehead to neck 20 minutes before sun exposure. Subsequently, reapply after every two hours so you get the UV protection throughout the day. Each 50ml bottle of the Aesop Protective Facial Lotion SPF30 is sold at S$77.
In March this year, Aēsop also launched two new deodorant roll-on (S$47) products featuring Zinc Ricinoleate and Wasabi extract and a blend of anti-bacterial essential oils to complement the spray deodorants. There is a Herbal and non-herbal deodorant roll-on and these alcohol-free deodorants are important for personal hygiene. They reduce and also mask body odour. Apply in the morning after your shower or apply as frequently throughout the day. The 50ml amber glass bottle is handy to carry with you throughout the day.
A few sprays of HWYL does the trick to keep me fresh and smelling good for most of my day out. Launched in September 2017, HWYL's smoky fragrance with aromatic spices and fresh thyme extract and the warm & woody heart of Cyprus with notes of vetiver extract, frankincense and moss effect offers an earthy scent. Available in 50ml at S$160.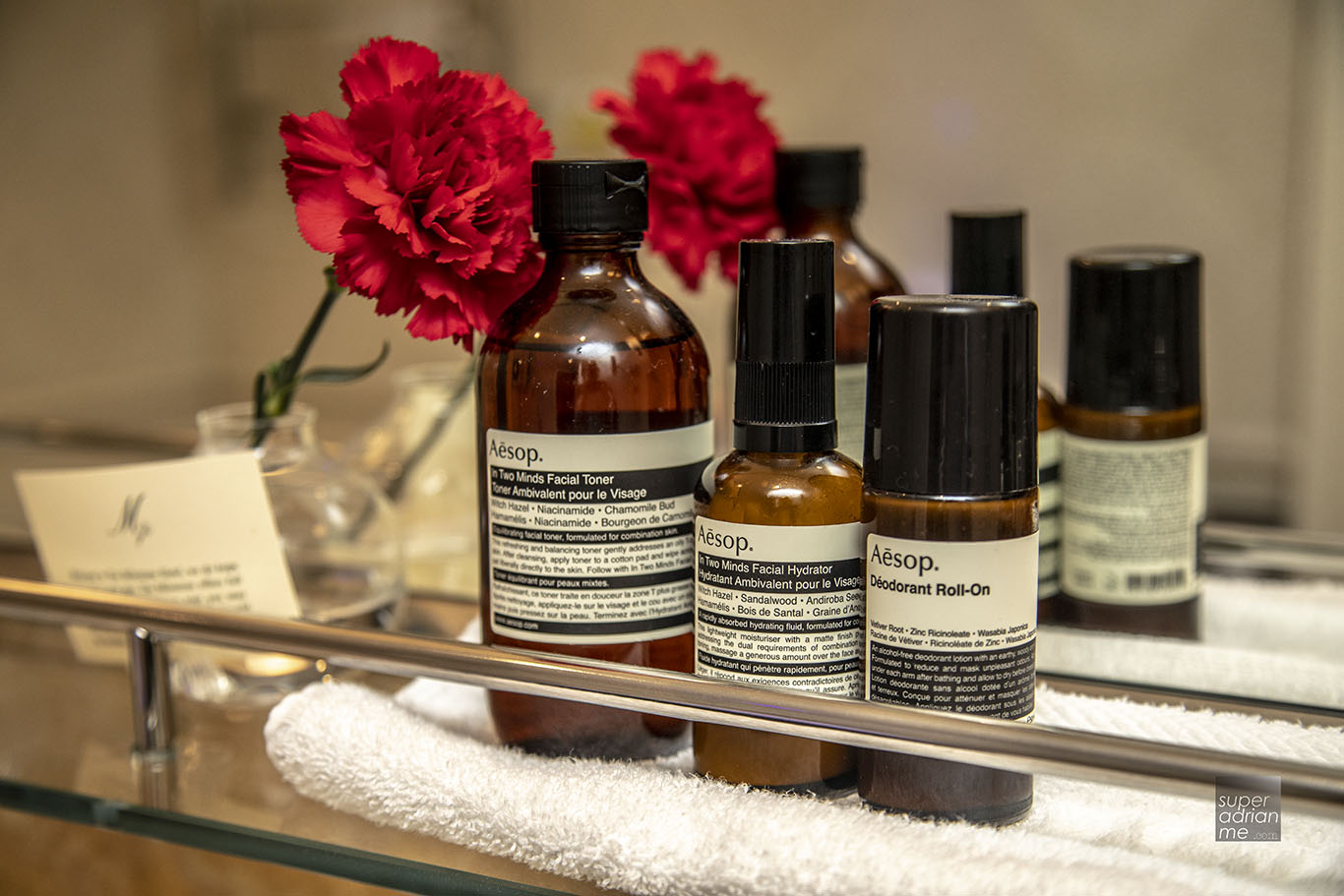 Aēsop introduced In Two Minds to Singapore in April this year. The range is suitable for people with combination skin types. You have combination skin when your T-Zone or Forehead is oilier and dry to very dry skin across your cheeks. Combination skin types have a greater tendency towards reactivity. Aēsop took three years to formulate the range with a significant focus on developing the facial cleanser. The cleanser is a gel-based cleanser that contains Salicylic Acid. It is gentle while removing excess sebum without aggravation. The toner contains Niacinamide and Panthenol, soothing and balancing the skin. The facial hydrator contains botanical ingredients, oils of Andiroba, Copaiba and Acai that nourishes and hydrates combination skin. The Cleanser and Toner are available in 100 ml or 200ml ranging starting from S$43 while the Hydrator is available in 50ml at S$80.