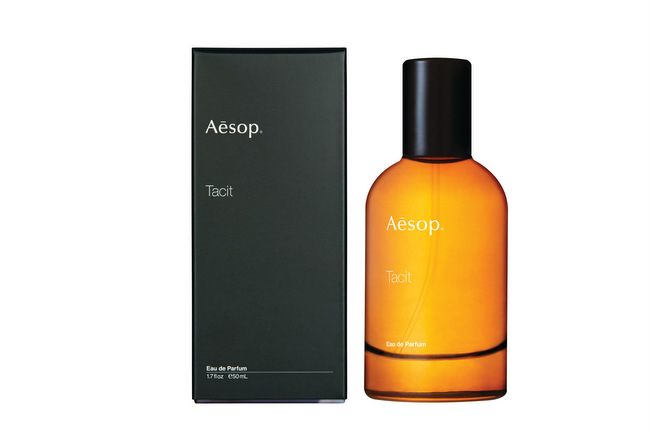 The latest fragrance AESOP Tacit Eau de Parfum is the Australian cosmetic niche house's fourth fragrance after the launch of Marrakech in 2005, Mystra in 2006 and Marrakech Intense in 2014.
Formulated in collaboration with perfumer Céline Barel, Tacit's formula blends refined ingredients sourced from around the world.
The Vetiver is sourced from Haiti. The oil is processed via fractional distillation to refine the rich, dry, woody heart, removing the rougher earthy aspect to give long-lasting depth.
The Yuzu-inspired citrus notes and distinctly contemporary in liberal use of Basil Grand Vert lends subtle warmth with delicately spiced undertones of Clove. Aesop's Basil Oil Grand Vert is sourced from Egypt, and extracted through hydro distillation of the leaves and stems. The green, leafy aspect of the plant is highlighted to bring freshness to Tacit's opening notes.
Yuzu is a unique citrus fruit native to east Asia. Céline has recreated the aromatic accord of the Yuzu fruit through a creative composition of other citrus extracts to provide an invigorating and refreshing opening of the fragrance.
AESOP Tacit Eau De Parfum is packaged in a 50ml amber glass bottled and will be available from 5 September 2015 in Singapore at Aesop signature stores, selected department store counters and Aesop Online  at S$135.