Luxuriate in The Alchemist's Garden A Gloaming Night EDP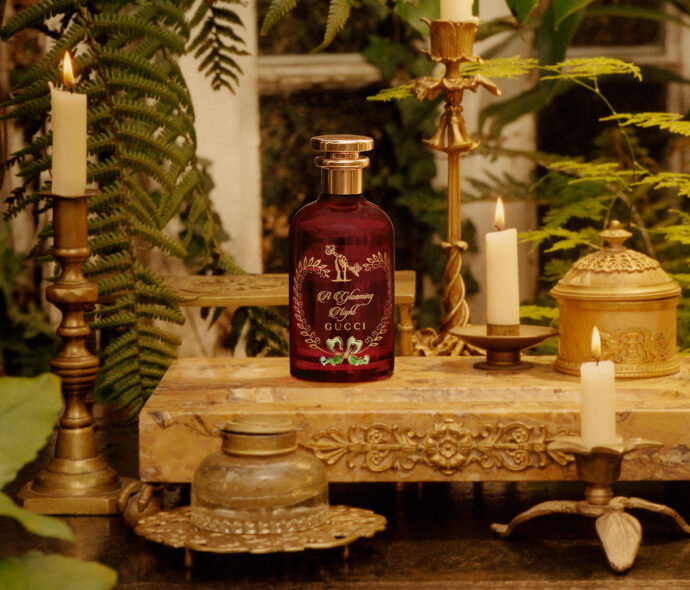 Gucci has launched A Gloaming Night as part of The Alchemist's Garden collection this month. A Gloaming Night is a reminder of spectacular sunsets, a reassuring inevitability of each day turning to night. Relive moments spent walking around cobbled pathways, past waterfalls of bougainvillea and white-walled houses. And with sun-like liquid honey on the skin.
The scent is for all seasons. It captures the essence of evening summer skies. Cinnamon wraps its spiciness soothingly around the enveloping woody Vetiver. Deep and dry Patchouli strengthens the intensity. It layers together in harmony like the colour of a sunset. No two sunsets are similar from wherever you see them in the world. Therefore, A Gloaming Night works alone or together with some of the collection's oils and perfumed waters for a truly personalised finish.
The transparent ruby red glass bottle is inspired by the curious pharmacy jars and the first perfumery containers found on wooden shelves of vintage apothecary. Gucci lettering and decoration appear in gold on the bottle. A hand holding g a key unlocks the mysterious secrets of the most bewitching hour of the day. The bottle is encased within a crimson red box accented with gold lettering from the Gucci logo and the House signet.
Available at S$520 from TANGS at Tang Plaza, Takashimaya Beauty Hall, and online at tangs.com and takashimaya.com.sg.
AESOP Launches Othertopias Trio of Fragrances
Aesop has introduced a collection of three distinct Eaux de Parfum by Barnabé Fillion. Miraceti, Karst, and Erémia take inspiration from the boat, the shore and the wasteland. They are defined by their juxtapositions, both real and imagined. These are unisex fragrances that invite a dialogue with nature, challenge our perceptions and unlock reverie.
Miraceti is a warm and resinous ode to seafarers. Earthy woody notes mingle with resin and spice. "The Boat" pays homage trot the serenity and savagery of the sea, with its heady, swirling waves, oscillating horizon and peaceful yet isolating emptiness. The unique blend calls on Ambrette and Styrax to round out a warm and nuanced scent that is interwoven with incense and seaweed on the breeze. Labdanum hints at old, ocean-worn wood and the faint must of a whisky-filled cellar.
Karst is a herbaceous fragrance conjuring the sea and rugged, far-off shores. The seashore and Mediterranean flora is grounded in warm spice, dry woody notes and subtle smokiness. Subtle mineral notes signals a landscape sculpted by nature's most skilled architect: water. Aromatics and fresh spices imagine the perfume of the air itself, while Cumin and Sandalwood conjure the salty, metallic notes of a storm rolling in.
Erémia or 'The Wasteland' contrasts waxy florals and earthy undertones with powdery musk and the scent of concrete after rain. This EDP has notes of Galbanum, Iris and Yuzu that strikes bright, citrus tones with earthy roots. Vegetal strength
'A smell, whether in the air, on our skin, or on our clothes, creates a world within our world that is both physical and imagined—a phenomenon that blurs the boundaries of past and present, real and unreal, here and there. A window into nature, so to speak, one that invites a dialogue with surroundings that we inhabit but often overlook. As always, collaborations with Aesop are steered by science and wonder, manifesting in this instance as a journey through spaces that make us engage our senses, ask us to look differently and encourage us to imagine.'

Barnabé Fillion, Aesop's long-term fragrance partner
Each is packaged in a 50mL glass bottle and encased in an elegant carton featuring an artwork unique to each fragrance, designed by Belfast-based painter Jack Coulter. You can get them at S$255 each at Aesop signature stores, select department store counters and aesop.com.
L'Occitane Osmanthus – A fresh floral fragrance with a gentle-tea-like note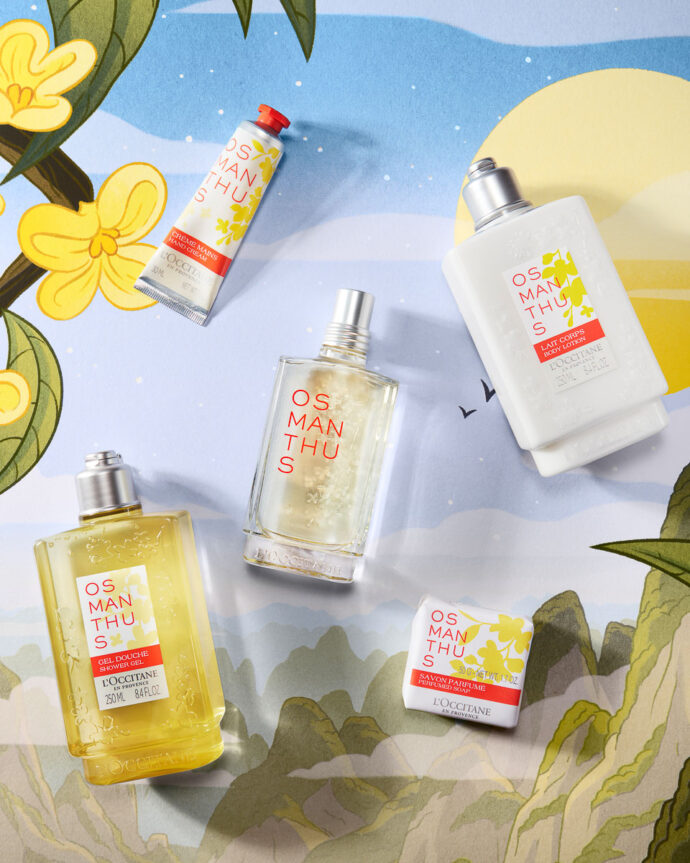 French body care and home product brand, L'OCCITANE EN PROVENCE has recently launched a new fragrance and body range. Osmanthus brings forth happiness and serenity like the night under a full moon. It has a fresh floral fragrance with a gentle tea-like note.
Each bottle of perfume contains a natural extract from 450 osmanthus flowers from Guilin, China. The Osmanthus EDT is made for the woman who marches to her own rhythm with a top note of apricot, a heart note of osmanthus and a base note of cedarwood. It reveals its unique and delicate fragrance of a green freshness, a velvety apricot effect and creamy woody notes.
The Osmanthus range also features a shower gel, hand cream, body lotion, soap and Eau de Toilette roll-on. The 75ml Osmanthus Eau de Toilette is priced at S$85 and is available at L'Occitane stores and online.
Dolce & Gabbana Light Blue Forever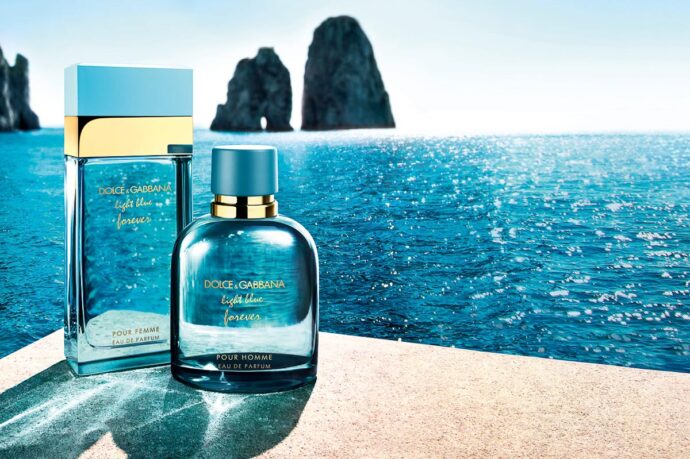 Master perfumer Olivier Crisp created the original Dolce & Gabbana Light Blue Eau de Toilette. Now Olivier has created a new twist to the iconic signature for Light Blue Forever Pour Femme Eau De Parfum. The sunny and sensual feminine fragrance evokes memories of long summer days of the Mediterranean Sea. Fruity floral bouquet captures notes of sun-drenched orange blossoms and white flowers. Combine with the sparkle of citrus Calabrian lemon and crisp Granny Smith apple, leaving behind an addictive woody trail of Virginia cedar and cashmere woods. The 50ml bottle is priced at S$137 while the 100ml bottle is priced at S$177.
Perfumer Shymala Maisondieu brings a novel approach for the new chapter of the Light Blue Pour Homme story. This unmistakable olfactory universe comes with a new interpretation of freshness for men. Light Blue Forever Pour Homme Eau de Parfum blends intensity and light to create a scent that is generous and addictive. Citrus woody fragrance contrasts refreshing notes of grapefruit and bergamot with an irresistible trail of earthy vetiver and sensual patchouli. The 50ml bottle is priced at S$111 while the 100ml bottle is priced at S$142.
Available at Dolce & Gabbana Beauty flagship store at ION Orchard, at major department stores and in Sephora both in-store and online
Paco Rabanne Phantom Invites Men to #DareToBeDifferent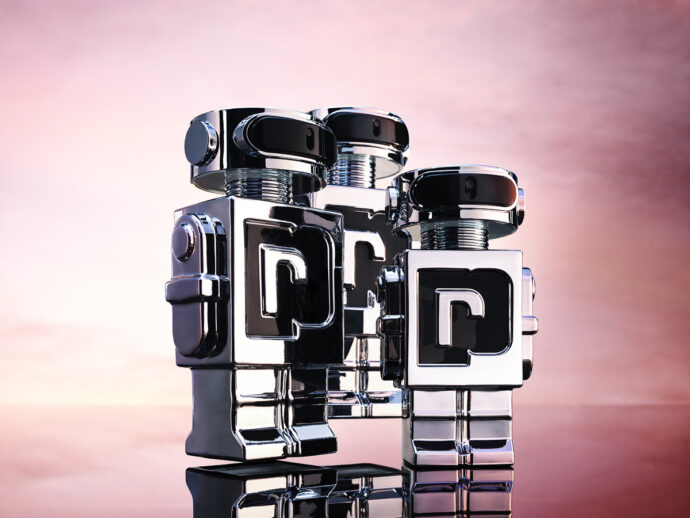 PHANTOM is a futuristic aromatic scent matching an energising green flash of lemon with an addictive creamy lavender. It is the first fragrance created by boosting human creativity with artificial intelligence.
The PHANTOM bottle is an exhilarating, retro-futuristic piece of visionary design. The collectible creation comes in the form of a shiny silver robot. A contactless NFC chip is embedded into the spray caps of the 100ml and 150ml bottles. Tap your phone on the top of your bottle and meet your new wingman, host and guide into the Paco Galaxy. There are interactive filters, a personalised playlist, augmented reality, interactive games and more.
Phantom is available in 50ml at S$111 and 100ml at S$153 from Sephora, sephora.sg, TANGS at Tang Plaza, TANGS at Vivocity, Metro Paragon, Metro Woodlands, Takashimaya, BHG Bugis, One Assembly at Raffles City. The 150ml bottle is not available in Singapore.
Ermenegildo Zegna Trio – XXX Eau De Parfum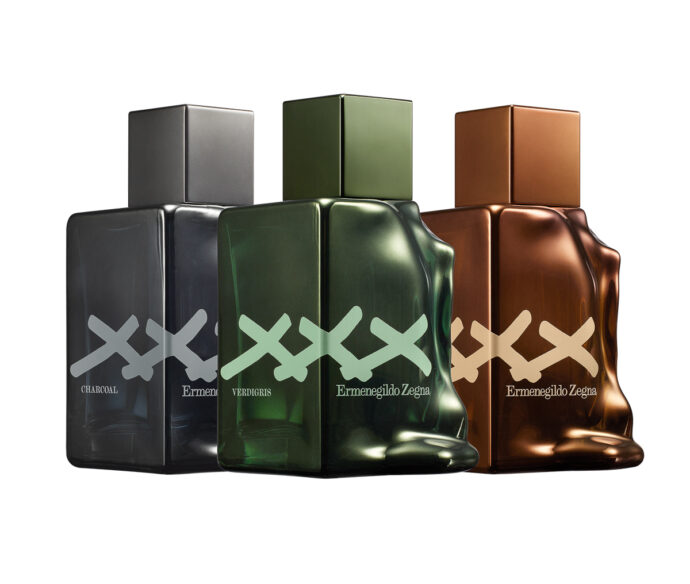 Featuring three multidimensional scents by Ermenegildo Zegna, Triple Stitch, XXX is a new Eau de Parfum collection that establishes a contemporary class of fragrance and expression. Introducing Verdigris (a woody watery fragrance), Cyprium (a woody chypre fragrance), and Charcoal (an amber woody fragrance) presented in unique melting glass bottles.
Verdigris is a woody watery fragrance that reveals its true self through an infallible trail scent of liquid metal, warm spice, Thyme, Violet leaves, and Titanium accords. It is packaged in a green glass bottle.
Cyprium is a woody chore fragrance that forges a profound new balance between raw, rugged nature and modern aromatics with wild violet accords, lush herbs, and the essence of Copper. It is packaged in a copper glass bottle.
Charcoal is an amber woody fragrance that imparts a lasting and inspiring impression with explosive notes of Black Pepper, Limbanol, Elemi, and the essence of graphite. It is packaged in a grey glass bottle.
The 100ml bottle costs S$285. Available at Ermenegildo Zegna Boutiques, Metro Paragon, Tangs Vivo City and BHG Bugis.
Maison 21G Bespoke Home Fragrance Pair-able Mini Candles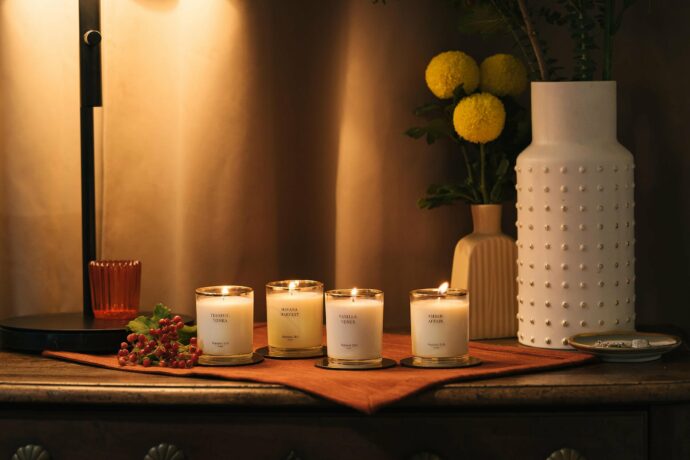 Parisian perfumery house Maison 21G has launched a set of four mini candles. The candles are infused with a signature range from Maison 21G's popular scented candle range that are produced from vegan and organic ingredients. Curate your own unique blend of scents, which can be layered in the air by lighting them simultaneously throughout your room or home.
Choose from three hand-picked sets of candles. The pre-designed combinations have been curated to 'unlock' certain moods and atmospheres utilising techniques of aromatherapy.
French Riviera Memories combines the essence of escapism, recreating the scent of travel memories and a sense of inner calm. There's Fabulous Fig, Sage Supreme, Rose Ritual and Raspberry Redemption. Symphony of Love, designed for romance and seduction, is ideal for date nights at home with Amber Affair, Vanilla Venus, Terrific Tonka and Havana Harvest. Home Sweet Home is a combination for relaxation, warmth and bliss after a long day. This is achieved with Cedar Caviar, Immortal Incense, Jazzy Jasmine and Sleek Sandalwood. The tailored set of Petite Sandals is priced at S$120 for four x 100ml candles. Available online and at boutiques.
The Maison is launching Mini Candles imbued with twelve fragrances, ranging from fresh, sparkling, and fruity, through to delightfully floral and romantic, and deeply elegant, seductive, and oriental. The full Mini Candle home fragrance ranges are in 12 individual scents that are Amber Affair, Cedar Caviar, Fabulous Fig, Havana Harvest, Immortal Incense, Jazzy Jasmine, Raspberry Redemption, Rose Ritual, Sage Supreme, Sleek Sandalwood, Terrific Tonka and Vanilla Venus. Each is priced at S440 and available only in Singapore boutiques at Duxton, MBS and Takashimaya.