L'OCCITANE Singapore has taken over the 7,265 square foot space which once housed the now-defunct Robinsons at #01-01 Raffles City and turned it into the L'OCCITANE Hotel pop-up event from 10 am to 10 pm daily till 9 July 2023. The thematic pop-up event features various sensory experiences showcasing the popular Almond, Immortelle and Haircare products. This is the brand's largest-ever event in the Asia-Pacific region and the first large-scale event since 2019. This is a free-to-attend event, but pre-registration is recommended. The full experience will take around 40 to 60 minutes.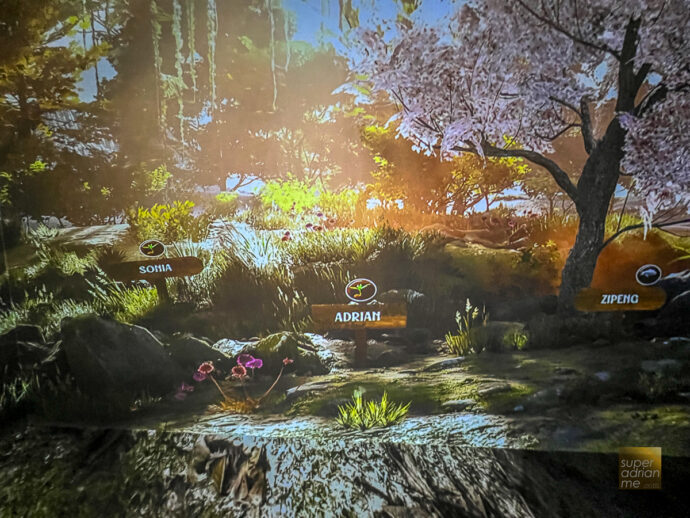 Immersive projection rooms transport you to magical destinations. Transport to the "Almond Forest" in Valensole. Plant an almond tree bearing your name. See it grow in sunshine or rain. Take lots of photos while you are at it. L'OCCITANE is committed to replanting trees with, and a tree planted for every employee who has worked for over three years.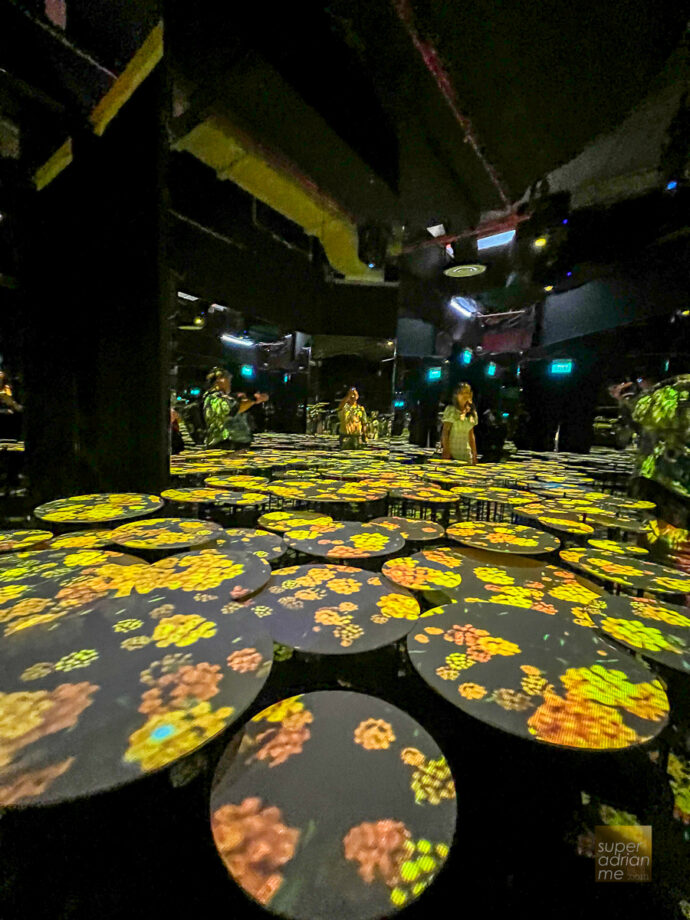 Experience the endless "Immortelle Field" in Corsica. Learn how L'OCCItANE harnesses the resilient power of the Immortelle flower to create its bestselling skincare range, Immortelle Reset and Divine. Flashlights here may be unsuitable for individuals with epilepsy, motion sickness, or sensitivity to seizure triggers.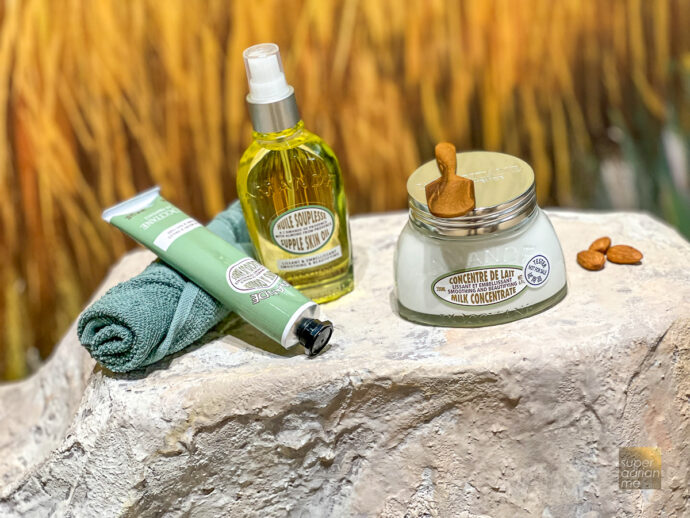 At the "Almond Spa", experience L'OCCITANE's bestselling Almond products. When you get to the 5 Essential Oils Bar learn about the brand's hair care range. A Hair Care Mixologist will provide a bespoke hair care consultation. The bar is decorated with upcycled plastic packaging, celebrating the hair care range's use of recycled plastic in all its bottles. Discover your unique mix of hair care products, customised for your scalp and hair's needs.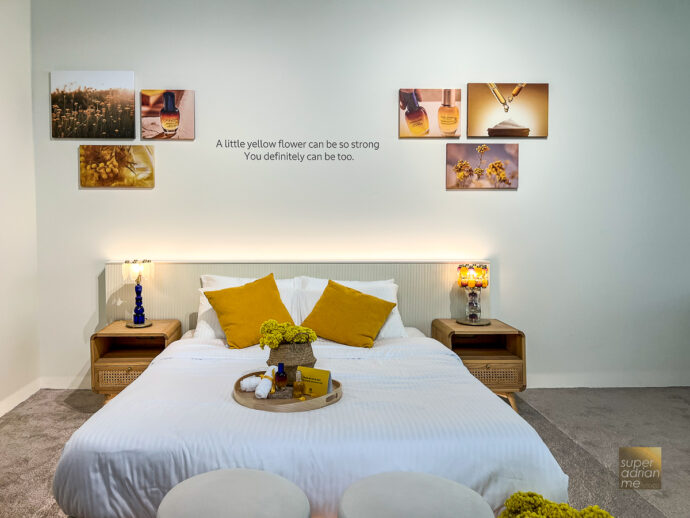 Try the Immortelle skincare range at the "Immortelle Suite". Decorations here are made with upcycled L'OCCITANE beauty empties, inspiring visitors to upcycle their own beauty empties.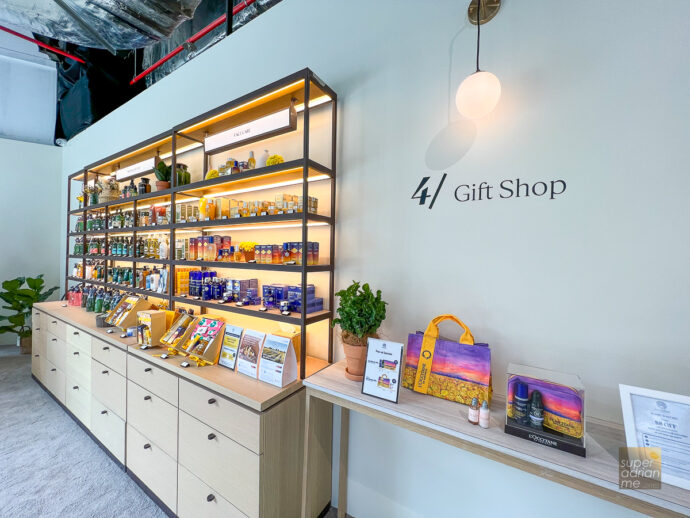 Conclude your journey at the Gift Shop, where you can purchase the products you have just experienced. L'OCCITANE's exquisite gifts are presented in stunning packaging that is crafted with sustainable materials, reflecting the brand's dedication to minimising waste and advocating sustainability. Take advantage of the exclusive event offerings, such as the L'OCCITANE Travel Kit, priced at S$59 instead of the regular S$98. This kit includes five conveniently-sized products – the Almond Shower Oil, Almond Milk Concentrate, Immortelle Divine Cleansing Foam, Immortelle Reset Serum, and Immortelle Divine Youth Oil – all contained in a pouch.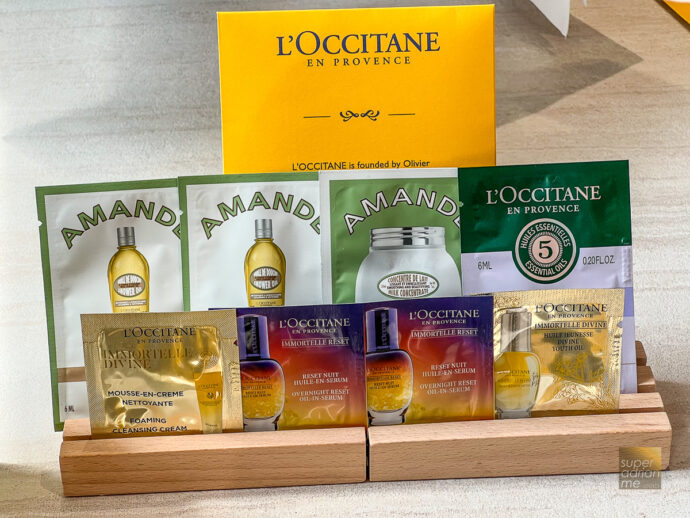 Redeem an eight-piece sample kit of L'OCCITANE's bestselling products at the pop-up event. The first 1,000 to register will receive an additional travel-sized product with any purchase!
During each visit to the L'OCCITANE Hotel, you have the opportunity to conveniently deposit up to 30 clean and dried beauty empties from any brand. Participating in L'OCCITANE's Big Little Things recycling programme will earn you stamps for the accepted empties. These stamps can later be exchanged for travel-sized products and vouchers, allowing you to enjoy rewards for your commitment to environmental sustainability.