With sustainability the buzzword and modus operandi in every organisation, more are turning green with various initiatives and staff education. Many of these are educational and small steps to protect the world we live in. We see two collaborations with National Parks Board's Garden City Fund to support Singapore Botanic Garden's ongoing research, and conservation. Reducing food waste is another movement and recycling bottles by topping them up should be encouraged.
"Sustainability is not a popular topic for everyday conversations and we hope to amplify the
awareness on the importance of seed conservation, spark the right discussions, and turn them
into green practices towards building a greener home for generations to come."

Mr Alex Chan, Head of Brand, Communications and Marketing, Geneco
EZ-Link Goes Green with Singapore Botanic Gardens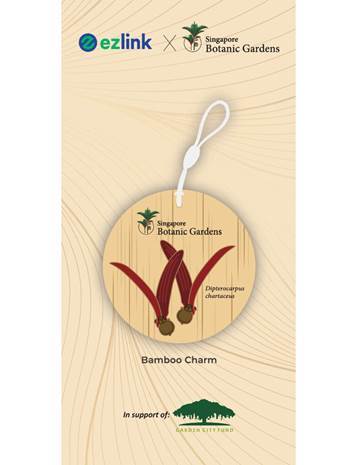 EZ-Link has launched its first product made predominantly from renewable materials. The EZ-Link x Singapore Botanic Gardens Bamboo Charm marks the company's shift towards more environmentally-friendly products and packaging. EZ-Link has also donated S$5,000 to National Parks Board's Garden City Fund to support the Singapore Botanic Garden's ongoing research, conservation, education and outreach efforts through the Give to the Gardens programme.
The Bamboo Charm features the seed from the Dipeterocarpus Chartaceus. This Singapore native hard wood tree can be seen at the Rainforest and Gallop Extension of the gardens and is a dominant species in tropical lowland rainforests.
Use the bamboo charm for contactless payments on public transport and over 4,500 retail merchants islandwide. Add this charm to the EZ-Link app for additional features such as auto top-up and EZ-Link Rewards. Purchase the charm at S$18.90 without any load value at EZ-Link vending machines.
Geneco Celebrates 5th Anniversary with #SeedTheFuture Initiative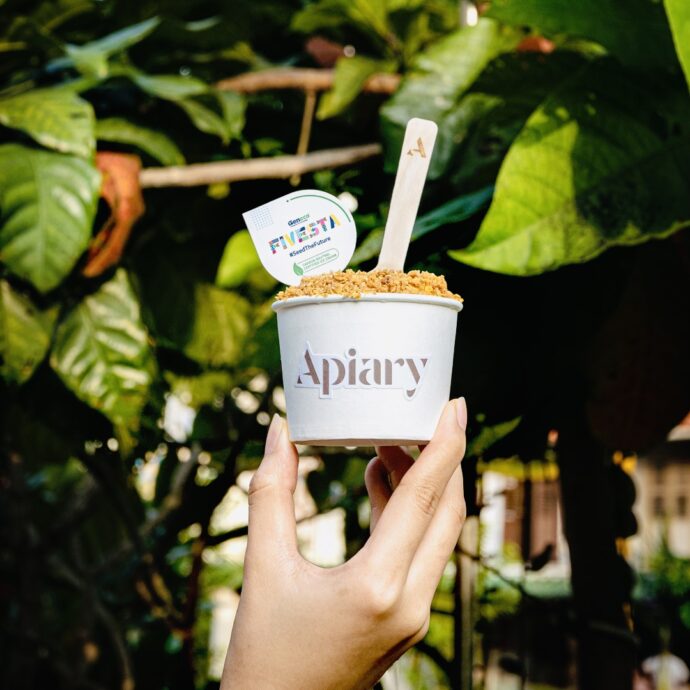 Residential electricity retailer Geneco celebrates its fifth anniversary with the launch of Geneco FiVesta on 1 April. #SeedTheFuture aims to pave the way towards Singapore Green Plan 2030 and build a greener home for all.
Currently, only recontracting and new customers can go green by subscribing to the Power Eco Add-on, a customisable green add-on since 2021. Ten times more customers have opted for this add-on than those who signed up for a conventional green plan before its launch. Almost 40% of customers chose to offset 100% of carbon dioxide emissions in their plans, compared to 25%, 50% and 75% options. Geneco will avail this add-on to all residential customers via Geneco's self-service portal and mobile app easily. from 1 April onwards.
Geneco has also partnered with National Parks Board's Garden City Fund to further reinforce and raise awareness about Singapore Botanic Gardens Seed Bank's efforts to conserve seeds of threatened plant species in Southeast Asia due to climate change and habitat loss. Geneco will be donating S$10,000 to Singapore Botanic Gardens Seed Bank through Garden City Fund to advance its research in seed conservation.
The collaboration with local ice cream brand Apiary will feature a specially created ice cream that is carbon neutral certified by purchasing carbon credits for the emissions produced during the production process. The ice cream is made with natively found calamansi lime and attap seeds. Attap seeds are one of the seeds conserved at the Seed Bank. The ice cream presentation replicates the planting of seeds as the attap seeds are placed in a concave dip in the ice cream, which is topped off with golden cereal crumbles baked with butter and sugar to represent soil. Available in April at all Apiary outlets and its online store. Geneco customers are entitled to 10% off the usual S$19 a pint when purchasing in stores. Toppings are packed separately.
Jigger & Pony adds a Sustainable Cocktail to its new IDENTITY Menu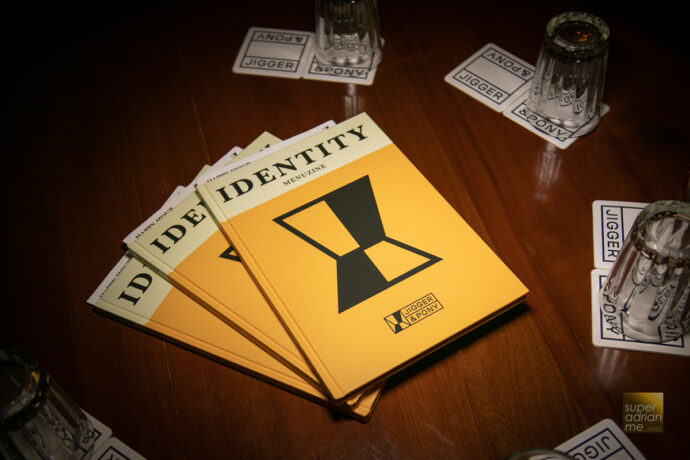 Jigger & Pony, second on Asia's 50 Best Bars 2022, has launched a new craft cocktail menu. The fifth in its series of annual themed menuzines (menu in a magazine style with longer editorial read), this version is named IDENTITY as the bar traces the evolution of its 10-year history while also thinking about what the future holds.
A section called "Sustainability is Ugly" is added to this menu as Bar Manager Uno Jang introduces Ugly Tomatoes, which uses heirloom tomatoes from Genting Highlands (for a lower carbon footprint) that do not make it to supermarkets because of various reasons. Some may not be the proper size or colour or jare ust plain 'ugly'. Instead of wasting them, these tomatoes are given a chance to make this delicious cocktail.
The salty and tart Ugly Tomatoes cocktail contains Hapusa Himalayan Gin, ugly tomatoes, kummel and Seedlip spice. Enjoy the flavours of tomato and spices of caraway, fennel and cumin. Cocktails are priced at $28++. By the way, the 66-page hardcover menu is made with FSC-certified paper.
Singapore Airlines Group Employees Reaffirm Commitment to Sustainability Goals at Life Learning Festival
Singapore Airlines Group employees participated in a three-day sustainability-themed global learning festival of 50 activities from 21 to 23 March, supporting the group's commitment to a lifelong learning culture for its people. A panel discussion and talks by external experts from around the world focused on the drivers and challenges ahead in achieving the Group's 2050 net zero carbon emissions target and building workforce sustainability.
Showcases and workshops conducted by SIA Group employees provided insights into the sustainability initiatives across the group to colleagues. Field trips included visits to Singapore-based farms, recycling plants, and museums to help employees better understand sustainability trends in other industries.
The group's sustainability goals include achieving net zero carbon emissions by 2050, reducing waste across its operations and positively impacting society.
Suu Balm Refill Programme and Eggshell Coaster Workshop on 25 and 26 March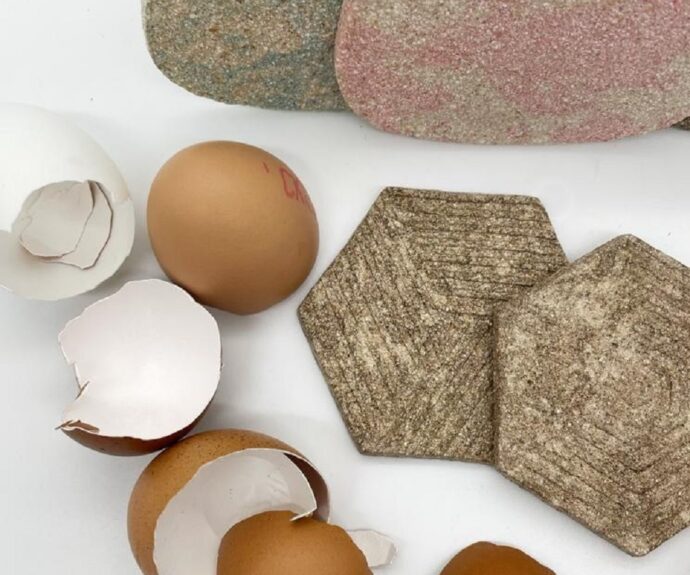 Plaza Singapura invites shoppers to make green habits fun with a series of sustainability showcases on 25 and 26 March 2023. Homegrown, environmentally conscious company EcoRanger will be conducting an Eggshell Coaster Workshop from 2 to 3 pm. Eggshells are one of the most common household wastes. Repurpose this waste by converting them into useful products and meaningful handmade gifts such as coasters. The workshop costs S$25, and you can register here.
Happening on the same weekend is the Suu Balm Refill Programme to promote low waste and eco-friendly packaging. The local pharmaceutical skincare brand is offering refill packs to participants which are 100% recyclable and use 80% less plastic.
Featured image from depositphotos.com