Singaporeans agree that severe disability can happen at any time to anyone but 50% believe they will continue to stay healthy and are unlikely to need long-term care, according to a YouGov survey of 2,050 Singaporeans commissioned by Aviva.
The Long-Term Care survey conducted from 24 to 29 September 2020 analysed Singaporeans' personal perceptions and attitudes towards long-term care and severe disability, as well as how they plan to finance their long-term care needs including their awareness of CareShield Life.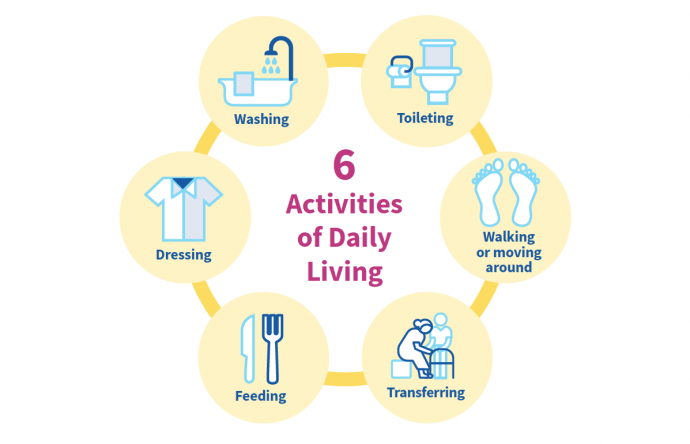 Disability is defined as severe when an individual is unable to perform three or more basic self-care activities of daily living including washing, feeding, toileting, dressing, transferring and walking. And this is expected to increase from 9% in 2014 to 15% in 2050.
90% of respondents are worried about how they might finance their long-term care needs. The cost of long-term care is a top concern across all age groups. Financial burden to loved ones and loss of independence also rank high after the cost concern.
Long-term care from severe disability poses a financial burden and families may not be able to pay for the necessary healthcare or continue to afford daily expenses. 69% of respondents are concerned by this and those in their 30s are more concerned.
The average monthly costs according to Aviva's 2018 Long-term Care Study amounts to S$2,324. This includes aids to help in daily living, everyday living expenses, care-giver expenses, medication and therapy and miscellaneous expenses. Inflation will increase this amount.
Most Singaporeans were aware that cost might be high, with 58% estimating over S$2,000 per month but 27% think they will require less than S$2,000 a month while 15% are unsure.
68% of Singaporeans feel that the individual is responsible for financial long-term care needs, and 83% of these respondents intend to finance their long-term care needs through MediSave.
Singaporeans aged 30 and over can withdraw up to S$200 per month to supplement their long-term care needs from their MediSave Care account. There is also a limit of up to S$600 per year to pay for CareShield Life Supplements to obtain higher coverage, and 86% say they are likely to do so.
Aviva MyLongTermCare & MyLongTermCare Plus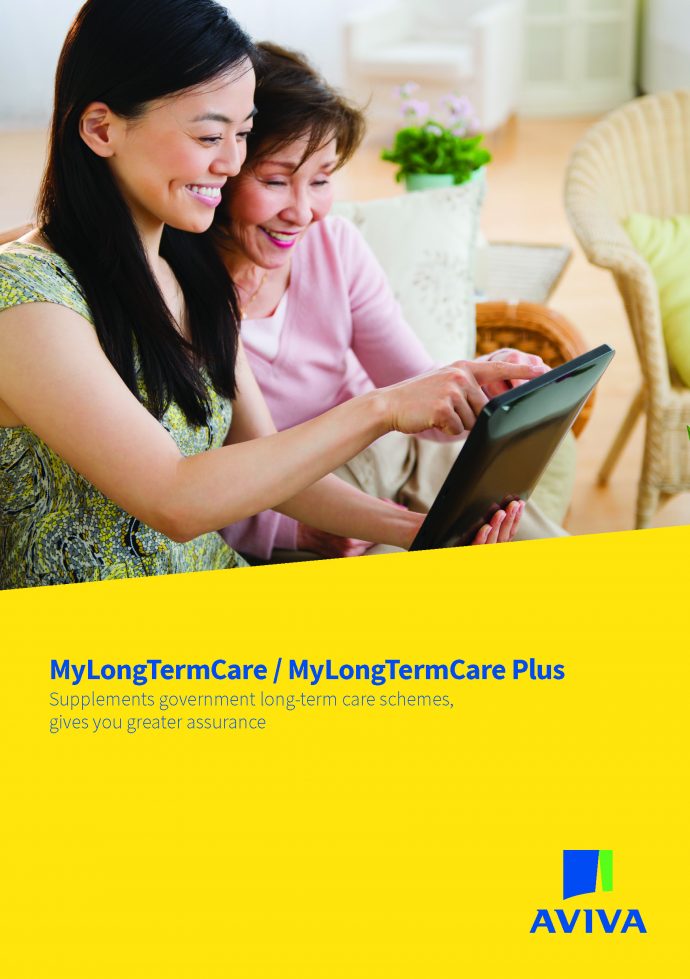 Aviva is a provider of Medisave-approved Integrated Shield plans as well as supplementary plans for the national ElderShield (since 2007) and CareShield Life schemes.
Earlier this month, Aviva shared more details on the enhanced CareShield Life coverage – MyLongTermCare and MyLongTermCare Plus providing higher monthly payouts for a lifetime in addition to CareShield Life's payout should on become severely disabled. Aviva's plans offer escalating payouts at a fixed rate.
You have the option to increase the monthly benefit at key milestones in life without further health underwriting so you need not worry about changes in your health should there be a need to increase coverage.
---
Features & Benefits

CareShield Life

MyLongTermCare

MyLongTermCare Plus

Availability of increasing payouts

Payouts increase at 2% per annum (p.a.) until age 67, or when a claim is made, whichever is earlier

Choice of fixed payouts or increasing payouts at a fixed rate of 2% or 3% p.a. until the end of the premium terms, or when a claim is made, whichever is earlier.

Severe disability definition

Inability to perform at least 3 out of 6 Activities of Daily Living (ADL)

Inability to perform at least 2 out of 6 ADL

Monthly benefit amount

S$200 to S$5,000 per month (in increments of S$100) on top of CareShield Life's payout

Lump sum benefit

(when you're severely disabled)

One-time benefit that is 3 times of your first monthly benefit

Rehabilitation benefit

(when your condition improves but you're still unable to perform 2 ADL)

50% of your last

monthly benefit,

for as long as you're unable to perform 2 ADL

Nil

Caregiver relief benefit

(when you're receiving the monthly benefit or Rehabilitation Benefit)

Additional 60% of monthly benefit, up to 12 months

Dependant care benefit

(when you're receiving the monthly benefit or rehabilitation benefit and have a child 22 ANB and below at the point of claim)

Additional 20% of monthly benefit, up to 36 months

Waiver of premium

(when you're unable to perform at least 1 ADL)

Future premiums are waived, for as long as you're unable to perform at least

1 ADL

Guaranteed issuance option

(flexibility to increase your monthly benefit without further health underwriting at key life stage events such as getting married, purchasing a property or becoming a parent)

Increase up to 50% of monthly benefit

at key milestones in life

Death benefit

(when death occurs while you're receiving the monthly benefit or Rehabilitation Benefit)

One-off payout of 3 times of your last paid monthly benefit or

Rehabilitation Benefit