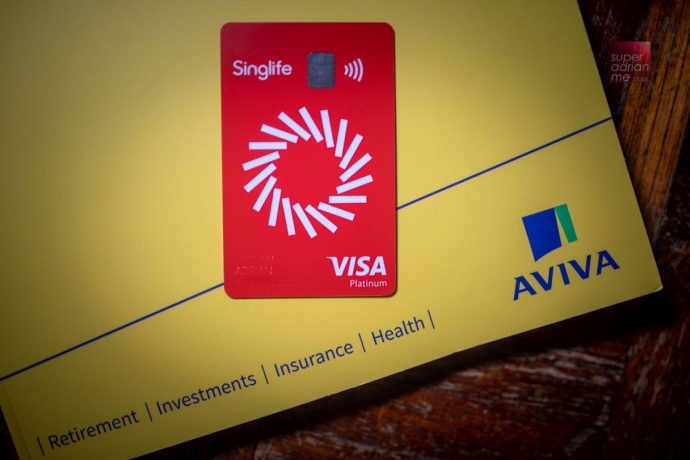 Singapore Life Pte Ltd, commonly known as Singlife is a homegrown insurer that offers mobile savings and protection solutions. It will acquire 75% of Aviva Singapore and both entities will have a combined value of S$3.2 billion.
This is one of the largest deal in the insurance sector in Southeast Asia and the largest in Singapore.
AVIVA SINGLIFE
The new entity will initially be named Aviva Singlife. Aviva plc retains 25% equity shareholding in this new, combined business. Singlife's existing shareholder, Sumitomo Life Insurance Company will hold 20% of the group entity. Aflac Ventures LLC, Aberdeen Asset Management PLC, IPGL Limited and minorities will collectively hold 20% of the group entity. TPG, a global alternative asset firm, will hold 35% of the group entity.
TPG has been investing in a range of industries including financial services, healthcare, retail, media and technology. In the financial services space, TPG has invested in Korea First Bank, Shenzhen Development Bank, PT BFI Finance, BTPN, American Beacon, Du Xiaoman Financial, CD Finance, Ariel Re, ProSight and Warranty Group.
The transaction is subject to closing conditions, including regulatory approval. This is expected to complete by January 2021. Thereafter, the two legal entities will merge subject to approval by the Singapore courts targeting 1H 2021. Singlife and Aviva Singapore will continue to operate independently until the merger is complete.
Subject to regulatory approval, current Singlife Chairman Ray Ferguson will continue as the Chairman of the new group. Singlife Group CEO Walter de Oude will be appointed as Deputy Chairman, while current Aviva Singapore CEO Nishit Majmudar will be appointed CEO of the combined entity's Singapore licensed insurance business.
How This Merger Affects Existing Customers of Aviva and Singlife?
There will be no changes as a result of this announcement to the terms, premiums and fees of policies with Singlife, including the Singlife Account or Aviva Ltd as well as investment accounts with Navigator or dollarDEX. Aviva and Singlife's customer service remain unchanged, and customers will continue to communicate with the same experienced team. Existing customers from both entities do not need to take any action.
For now, customers continue to log in to MyAviva to manage their Aviva policies, and log in at www.singlife.com or the Singlife Account Mobile App to manage their Singlife policies.
In Singapore, the Policy Owners' Protection Scheme (PPF Scheme) exists to protect policy owners in the unlikely event that a life or general insurer fails. The PPF Scheme provides protection for the guaranteed benefits on your life insurance policies, as well as coverage for certain types of general insurance, subject to caps where applicable. The caps on the compensation is calculated per life assured per insurer. As Aviva Singapore and Singlife will be combining into one company when the transaction is complete, this cap is important to note if you have policies with both insurers.
Aviva Singapore
Aviva Singapore has in its portfolio the insurance business; Navigator, a unit trust platform and two financial advisory firms here – Aviva Financial Advisers and Professional Investment Advisory Services. Aviva Singapore currently insures about 1.5 million customers and manages S$11.8 billion of assets, as at 31 December 2019. Aviva Singapore is one of the approved providers to offer ElderShield Supplements joining other insurer such as INCOME and Great Eastern Life. It joins AIA, AXA, Great Eastern Life, Prudential and Raffles Health as one of the approved providers of Integrated Shield Plans. Aviva Singapore is also the appointed insurer for the Ministry of Defence, Ministry of Home Affairs and the Public Officers Group Insurance Scheme.
Singlife
Singlife is the first independent homegrown company to be fully licensed by the Monetary Authority of Singapore since 1970 as a life insurance company. In March this year, it launched Singapore's first mobile insurance-savings plan, the Singlife Account, with an accompanying Visa Debit Card.It garnered 100,000 downloads with the first three months of launch with customers entrusting close to S$500 million through the product to date. The Singlife Account provides up to 2.5% returns and no fees or lock-ins with the ability to withdraw instantly via FAST or your personal Singlife VISA card.
Singlife received its license and began operations in the Philippines in February this year, as part of its regional expansion..