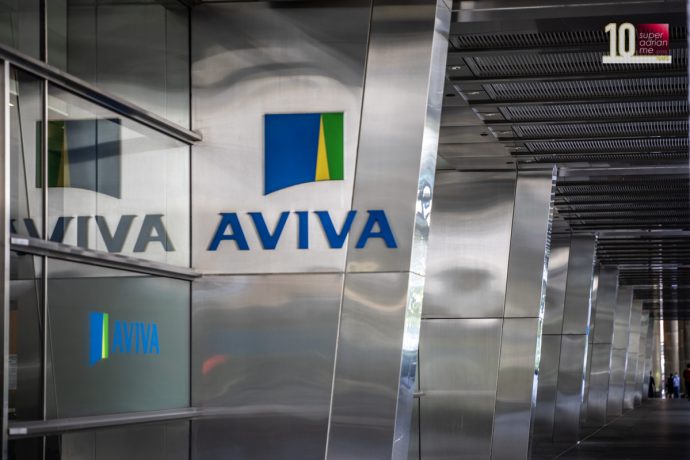 Aviva Singapore is automatically covering health insurance customers for side effects arising from the Covid-19 vaccination at no additional premium. It covers medical bills should policy holders require hospitalisation or inpatient treatment as a result of a severe allergic reaction.
Its Integrated Shield Plan, My Shield & group health insurance plans provide free cover for vaccines authorised by Health Sciences Authority. The individual must also be medically eligible to receive it.
We made this decision to assure Aviva's policyholders who may have concerns about medical expenses should they encounter side effects from the vaccine. As an insurer, it is our responsibility to act quickly and meet the evolving needs and apprehensions of individuals, thus ensuring the country's national vaccination effort can run smoothly.

Daniel Lum, Director of Product & Marketing at Aviva Singapore,
Aviva is the first insurer here to announce such coverage for its health insurance plans. The insurer previously announced that Singapore Life Pte Ltd (or Singlife) will acquire 75% of Aviva Singapore.
What about the other Insurers In Singapore?
We also reached out to the other insurers with integrated shield plans.
AIA has confirmed that its AIA HealthShield Gold Max (HSG) plan covers complications arising from COVID-19 vaccination.
NTUC Income
Health Insurance (Enhanced IncomeShield)
also covers hospitalisation due to side effects that may arise from getting the Covid-19 vaccine.
We recognise the importance of supporting the drive for COVID-19 vaccinations, and the benefit it has to enhance Singapore's community health and safety. All our health and medical plans will cover hospitalisation and/or inpatient treatment costs for side effects related to vaccinations, including COVID-19 vaccines.

A spokesperson for Great Eastern Life
<Updated 15 January 2021> Great Eastern launched a S$1 million GREAT Vaccine Fund that provides a daily hospital cash benefit of S$300 per day up to seven days if hospitalisation is necessary because of COVID-19 vaccinations.
A spokesperson from Raffles Health Insurance has replied that it does not offer this coverage. The other insurers have not gotten back. We suspect they are looking into this.
AXA has also shared on 19 January 2021 that AXA is supportive of this initiative and intends to support its customers under the AXA Shield Plan should they get hospitalised.
From 13 January 2021, new and existing customers of Prudential's Integrated Shield Plan PRUShield are automatically covered should they be hospitalised for side effects resulting from the Covid-19 vaccinations, with no change in premiums. The same applies employees of Prudential's corporate and SME customers under Group Hospital and Surgical plans, and the life insurer's over 1,400 employees.
Insurance Coverage for Side Effects of Covid-19 Vacinnation in Hong Kong
In Hong Kong, insurers have introduced coverage for side effects of Covid-19 vaccines. AXA and online insurer OneDegree are offering free protection for anyone who registers with them.
The first in Hong Kong to launch such coverage is AXA in end November 2020. AXA Post-Vaccination Protection Programme has been offered free to eligible Hong Kong and Macau residents. Any vaccines approved by the US Food and Drug Administration or local health authorities are covered. They can apply for a maximum of four additional family members 65 years old and under. It provides HK$700 per day up to 10 days of hospital cash security, HK$10,000 death benefit, free coverage for a year from successful registration.
OneDegree offers free coverage against side-effects from Covid-19 vaccines provided by the Hong Kong government. One-time payment of HK$100,000 is provided if hospitalised in ICU for at least 5 days or dies within 14 days after vaccination.
HSBC Life offers a paid insurance policy that covers against a wide range of vaccines. Coverage ranges from HK$420,000 to HK$40 million.