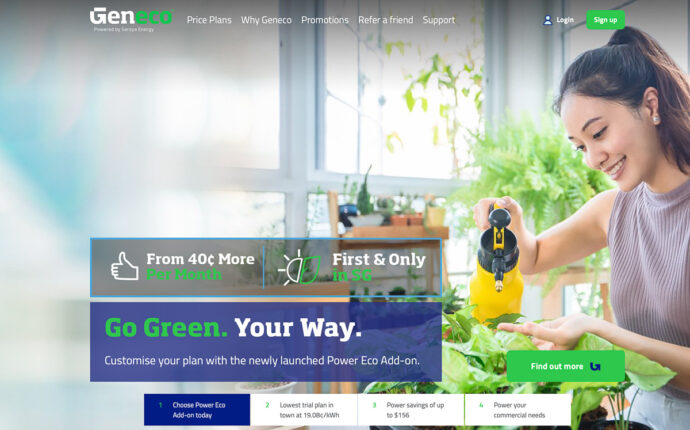 Geneco, one of Singapore's electricity retailers, will launch Power Eco Add On, Singapore's first-and-only customisable green add-on on 9 August 2021. This plan allows Singaporeans to adopt a greener lifestyle through flexibility, affordability, impact on the environment, simplicity, and authenticity.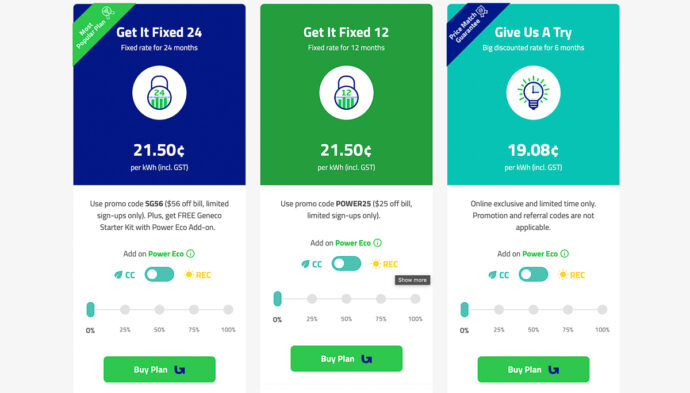 Geneco has streamlined its six existing plans to three in tandem with the unveiling of the Power Eco Add-On. The plans are 6-month, 12-month, and 24-month. Geneco has designed its new add-on option at varying green contribution levels of 25%, 50%, 75%, and 100%. This resembles the sugar-level choices for bubble tea. The add on also gives additional flexibility to choose between getting Carbon Credits or Renewable Energy Certificates from just S$0.40 more each month.
New and re-contracting Geneco customers who sign up for the new plan will also get a Sprout Plantable Pencil, foldable and recyclable umbrella, collapsible silicone water bottle, foldable silicone straw and reusable grocery net bag.
Geneco has partnered Taiwanese Bubble Tea brand Playmade to ignite conversations around green initiatives and causes, and a nod towards Power Eco Add-on's unique approach in easing Singaporeans towards a greener lifestyle. There will be activities and prizes to encourage Singaporeans to kick start their green journey through small and simple acts such as bringing their own tumbler when purchasing drinks from Playmade. A Geneco digital game lets winners redeem free drinks and discounts from Playmade. Look out for exclusively designed Geneco x Playmade tumblers.