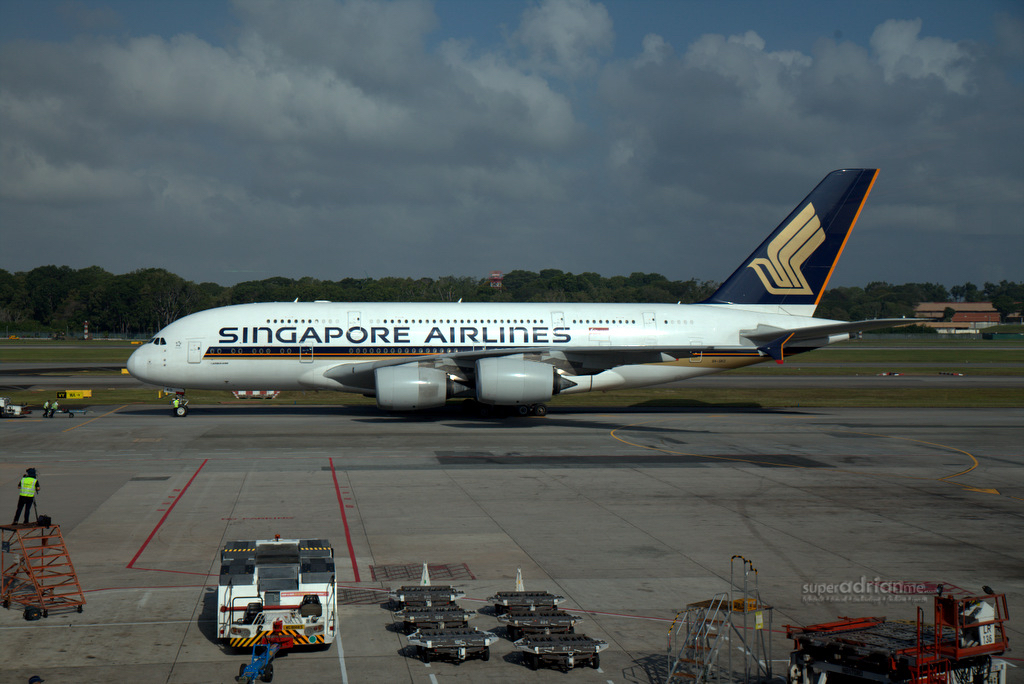 Singapore Airlines has launched The Upcycling Project and will send parts and materials from retired commercial aircraft to organisations based in Singapore and selected global retail brands to upcycle and repurpose. They can create unique retail products and art pieces while SIA supports educational institutions, artists and people with disabilities.
SIA has also appointed two Singapore-based brand and product consultants, Edwin Low, Founder of Supermama, and Adriana Lim Escaño, Chief Executive Officer of Abry. They will work with SIA to source for local and global retail brands that are keen to repurpose aircraft parts and materials into products such as bags, furniture, fashion apparels and accessories, and service ware. More information on the sale of the finished products will be announced closer to their launch dates.
SIA will also work with SG Enable, an agency dedicated to supporting persons with disabilities, in their i'mable Collective initiative. Aircraft parts and materials will be provided to the i'mable Collective's makers such as Singapore Fashion Runway and SPD. People with disabilities can fashion them into gifts and products for sale via the makers' platforms, with the proceeds going directly to the makers.
SUTD X SIA Upcycling Challenge 2021/2022
SIA and Singapore University of Technology and Design (SUTD) are organising a competition to create awareness about design and upcycling among tertiary and pre-tertiary students in Singapore. The competition will run from September 2021 to April 2022. Participants are challenged to think out of the box. They have to repurpose aircraft parts and materials into items such as lifestyle and home products, furniture, clothing, and more. Selected products may also be.sold by The Upcycling Project's retail partners. Details of the competition will be announced by SUTD on 6 September 2021.
Education from The Upcycling Project
Aircraft parts and materials will also be donated to several educational institutions, which they can use as learning materials for art or design courses. These include Institute of Technical Education, LASALLE College of the Arts, Nanyang Academy of Fine Arts, Ngee Ann Polytechnic, Singapore Management University, and SUTD. These can be used as learning materials for their art or design courses, providing an opportunity for students to gain greater knowledge about the aviation industry.
Local Artists
SIA has picked four local prominent artists and sculptors through local art consultant Jazz Chong who is also the owner of Ode to Art. They will create unique art pieces using aircraft parts and materials.
Baet Yeok Kuan
A master contemporary artist and sculptor who presents highly personal interpretations of objects in nature beginning from the realistic to abstract. His works include the 24 Hours at Asian Civilisations Museum and Bird of Flight at Changi Airport Terminal 3.
Kumari Nahappan
A prominent artist in Southeast Asia. She has forged a reputation for effectively reconciling the language of "international contemporary art" with her own vocabulary and has developed a visual identity that is decisively shaped by her cultural roots and beliefs. Kumari is celebrated for her iconic sculptures in landmark locations across Singapore including Saga at Changi Airport and Nutmeg & Mace at ION Orchard
Sun Yu-Li
One of Singapore's leading artists, known for his sculptures such as
Abundance III at Suntec City and Land Before Time at Paragon Shopping Centre. His sculptures have been described as "sculptures of the mind" and his style "an expression of abstract thought based on metaphysical principles". Although in simple shapes and forms, there is always a deeper meaning behind his works.
Yeo Chee Kiong
Award-winning professional contemporary sculptor and installation artist who is known for his uniquely playful juxtapositions on spatial perspectives. His works include In the Eye of the Red Dot at National Museum of Singapore, created for SG50, and The Wind and Wings at Nanyang Technological University, commissioned for the inaugural Youth Olympic Games in 2010