The time is finally here! GameStart 2015 finally opened its doors Friday morning, giving some of us a first-hand look at what this year's event has to offer. It is definitely bigger, better and gonna be packed to the brim with fans the entire weekend! So, here are my five must-dos to tick off your list, to make sure you have a hell of a great time this year!
1. Star Wars: Battle Pod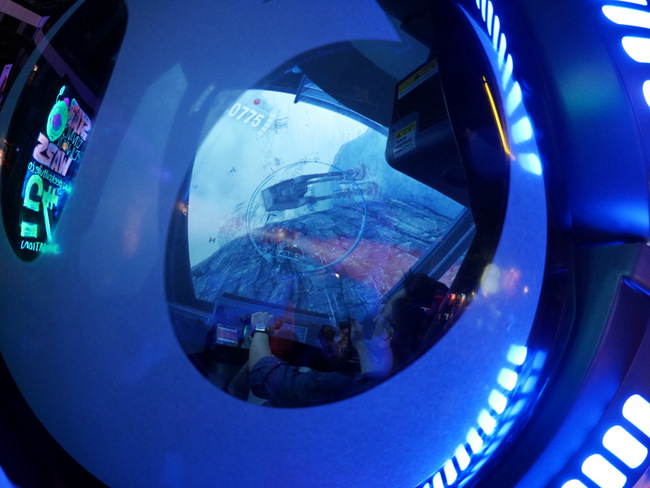 The highlight of this entire year has got to be Star Wars, and what better way to celebrate it than with the Bandai Namco's Star Wars: Battle Pod arcade set? It will be available over at GeekCulture's booth at S$2 per round, and it is going to be worth every cent!
Getting into the "cock pit"with the curved screen really sets you in the mood, but, they topped it off with some awesome 4D effects – a blast of wind as you accelerate! If not for the increasing line of curious-onlookers-turned-waiting-players, I would have just sat there forever going through the levels. I truly felt like I was in the moment, blasting the Death Star to smithereens (albeit being on the easiest level).
Learn more about their on-going contest and prizes here.
2. Sony PlayStation VR and Star Wars Battlefront Demo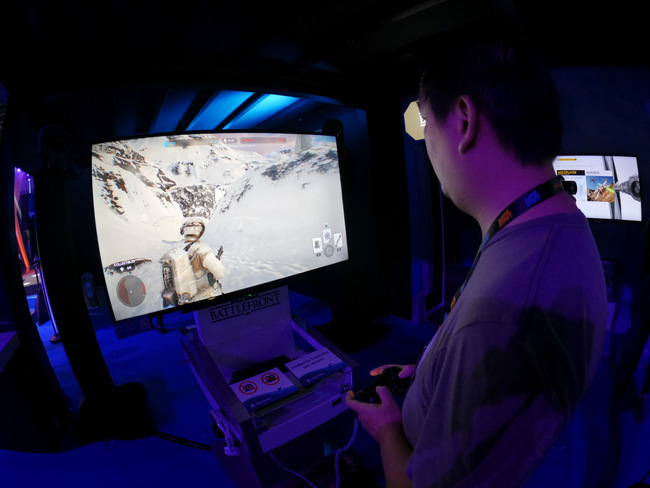 The Star Wars mania continues over at PlayStation's mammoth two-storey booth. About 5 stations have been set up for visitors to try out three different modes of the new Star Wars Battle Front, alongside Fat Princess Adventures (YES!), Terraria and more.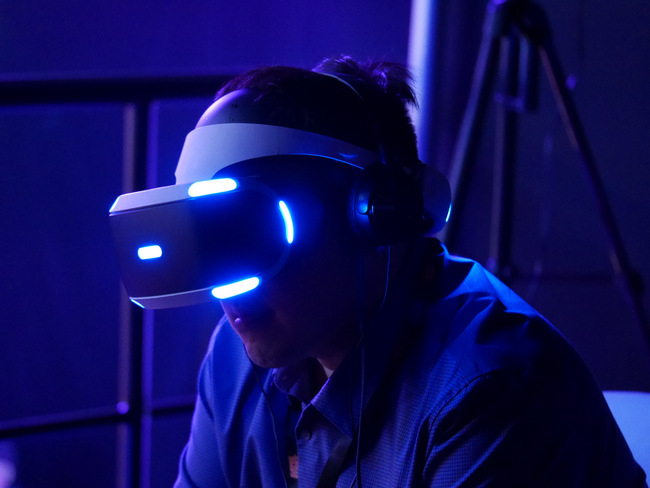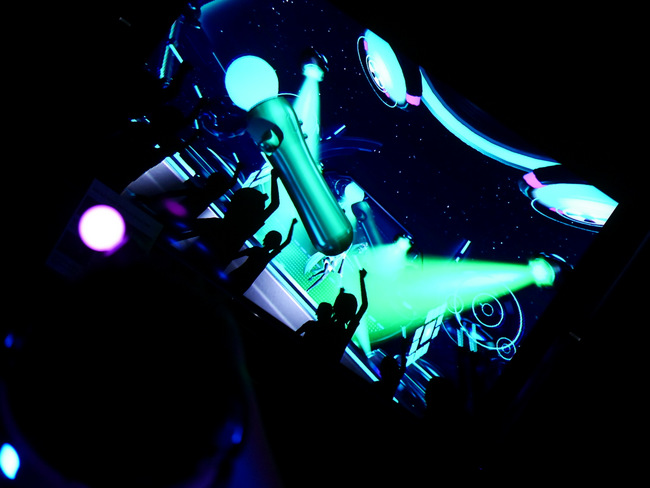 The VR (previously, Project Morpheus) is housed upstairs with limited seating. Make sure to pre-register for your time slot and preferred game before heading down. There's Hatsune Miku and Summer Lesson for some lighthearted fun or The Deep and Kitchen for those wanting to scare themselves silly.
Warning: Kitchen is not for the weak. It is also the shortest demo, perhaps to keep the user sane. Those wanting to experience the horror genre can go ahead, but if you want to spend more time with the VR set, the other demos would be a better pick.
Learn more about the PlayStation VR here.
3. Witching Hour Studios
Masquerada: Songs and Shadows Reveal Trailer
[youtube https://www.youtube.com/watch?v=fpapxyXs3lU?rel=0]
Fans of Dragon Age and Transistor is about to have their dreams come true in the form of Witching Hour Studios' Masquerada: Songs and Shadows. Featuring the voices of Fem Shep a.k.a. Jennifer Hale and more, the makers of Ravenmark brings us a new 2.5D isometric RPG promising an immersive story and cut-throat strategic battles in the Venetian-inspired fantasy city of Ombre.
Just like Bioware's hit game, Dragon Age, you get to control three characters at once, pausing during any moment of the battle for full strategic control. After giving the demo a quick try on keyboard, I am impressed by the UI, control arrangement and the overall feel of the game. And, as a fellow Singaporean, I cannot be more proud of what an amazing product Witching Hour Studios has created. I believe I speak for many when I say that I cannot wait for its release (PC, Mac and consoles) early next year!
4. More Local Content Over at Singapore Gamebox
Building The Lion Trailer
[youtube https://www.youtube.com/watch?v=uh_Wd6qjYZQ&w=640&h=360]If you think Witching Hour Studios and XII Braves (Valiant Force) are the only ones making Singapore proud at GameStart Asia 2015, you are so wrong! Check out some of Singapore Gamebox's awesome creations for our mobile devices (for free too!) over at their booth. There's a SG50 theme going on for some of the games, including Rickshaw Rush and Kopitiam Saga. Those who love Sim City will enjoy Swag Soft's Building The Lion!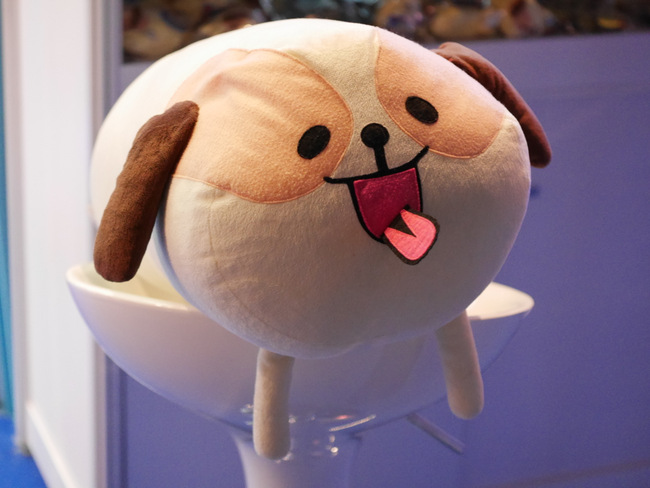 The most eye catching has got to be Daylight Studios' adorable Holy Potatoes Weapon Shop! After baiting me in with their one-and-only giant potato dog plushie, you can't help but be drawn to the wacky and bright cartoon style of the game. (You can also walk home with a mini version of their lovely potato dog plushie to hang on your bags!)
Get more up to date information about Singapore Gamebox at their Facebook page.
5. Live Sculpting at Kinetiquettes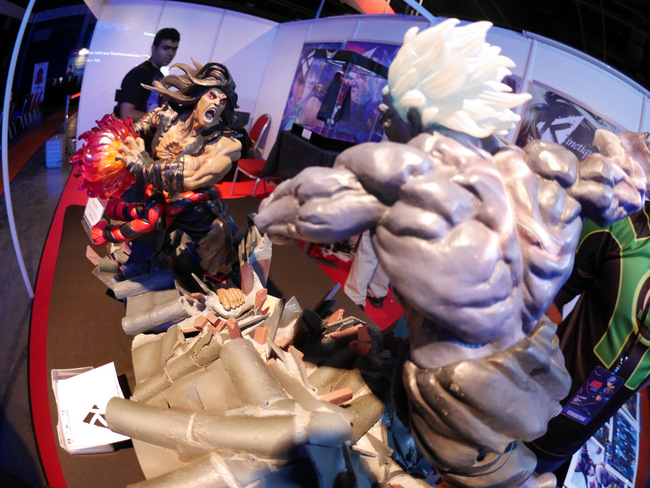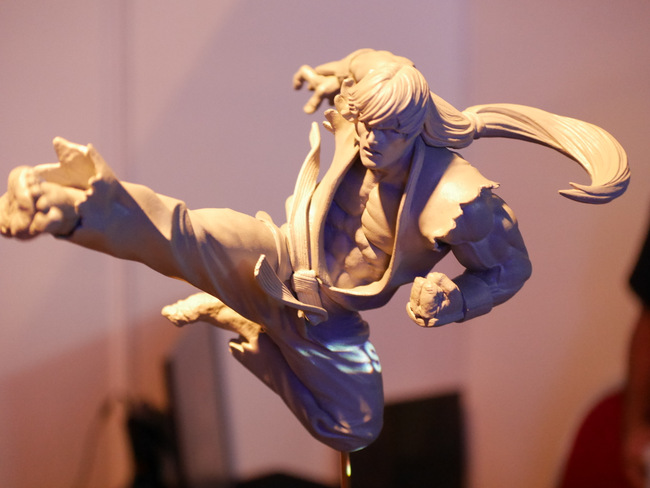 Passion takes form over at Kinetiquettes' booth where visitors will be treated to some of the most detailed sculptures of Oni Akuma, Magneto and so on. But, nothing beats watching them work their magic live! Happening twice a day, the passionate people behind Kinetiquettes will be doing a live sculpting demo of Ryu and GameStart's Alyse. I have always been intrigued by the meticulous techniques that go into making our favourite characters come alive. No doubt, this is going to be a rare treat for collectors!
Tickets for the consumer event on 14 and 15 November can be purchased via Peatix at S$12 per day or S$22 for both days. Cosplayers may want to skip on this as recognisable characters will enjoy a special rate of S$5/day, payable at the door!
Check out their website for more information.