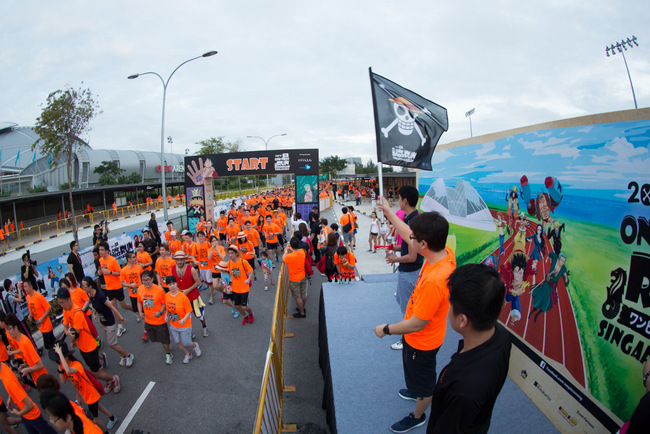 The inaugural One Piece Run kicked off this morning where over 5,000 runners gathered at the Kallang Practice Track and immersed themselves in the world of Luffy through three experiential zones before stepping into the One Piece-themed village.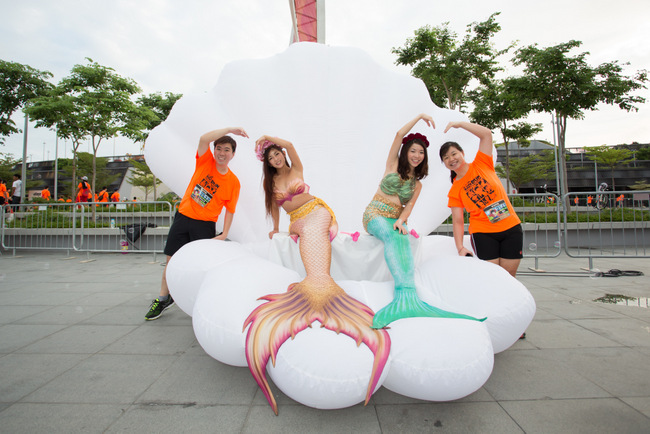 A life-sized mermaid, Mermaid Syrena, at the Fish-man Island zone was popular for selfie moments. At Dressrosa, they teamed up with fellow Nakama to defeat the Donquixote pirates and rescue Dressrosa and King Ridu. Runners bravely endured hot and icy lands at the Punk Hazard zone with Caesar Clown and Law.
Characters came alive at the One Piece Village. A Best Dressed segment presented by WakuWaku Japan scored the winner a pair of air tickets to Tokyo and a pair of admission passes to Tokyo One Piece Tower. There were also performances by J-pop groups USAGI, J.U.N.E and DJ Tomu.
Photo Credits: One Piece Run 2016