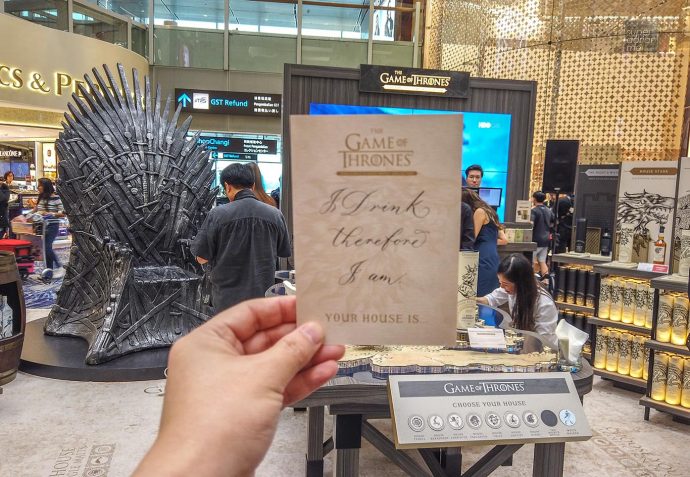 Cookies and Whisky. What a pair. (No, not my neighbour's huskies.) But a sensory journey through the Seven Kingdoms in Game of Thrones.
You are the 1 per cent who has not watched the comings and goings in Westeros? Go away. Ye of little imagination.
To crown the highly-anticipated finale of the blockbuster TV series Game of Thrones (season 8), DIAGEO with HBO curated a limited-edition Single Malt Scotch Whisky Collection twinned with the Houses of Westeros. Winter fell, in the T3 departure lounge of Changi Airport, as guests celebrated in a manner suited for kings and queens and knights of the realm.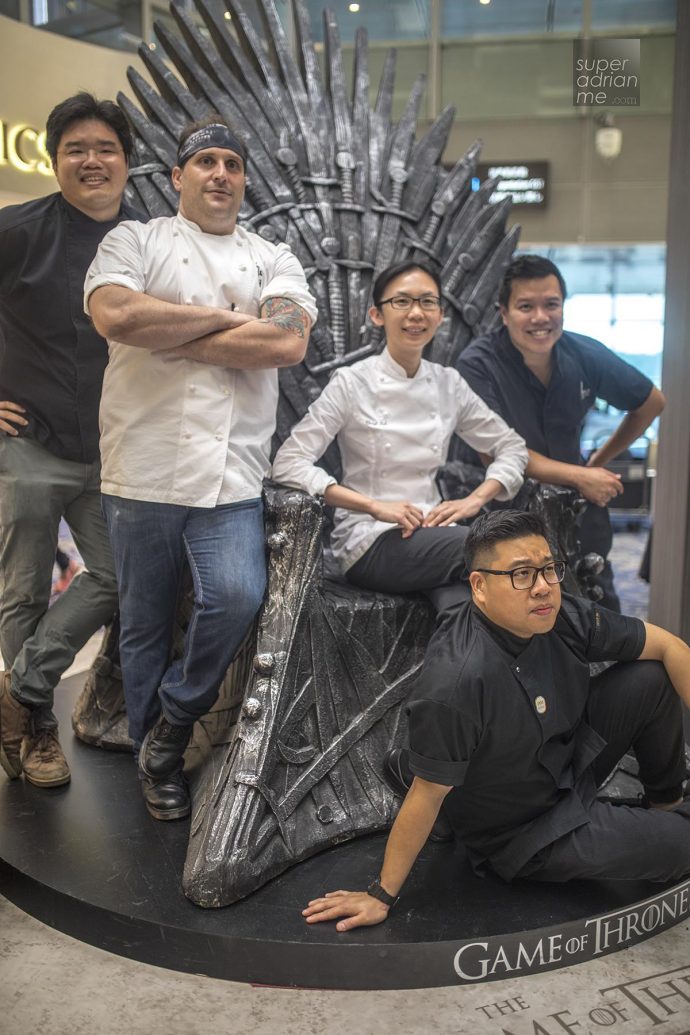 A tribe of star chefs – Han Li Guang, Labryrinth, Ming Tan, JAM, Drew Nocente, Salted & Hung, Jeremy Cheok, Slake, Cheryl Koh, Tarte – drew swords (okay, kitchen knives) to produce a sensory feast inspired by the seven houses in GOT, and Scotland, natch.
There was even a chicken cookie served. With matching cocktails from Diageo's famed mixologists. DIAGEO, global leader in outstanding brands in beverage alcohol, has created eight unique scotches for the GOT single malt Scotch whisky Collection.
The activation includes sampling of limited edition whiskies from the GOT collection, a "house quiz" to determine your "house serve", a seat on the Iron Throne photo opportunity, personalised souvenir. Visit its world-first pop-up activation in Changi Airport for an interactive experience. Take your seat on the Iron Throne. You might just pair off with a Stark, Targaryen, Lannister, or The Night's Watch.
Until 28 May 2019. Cheers!