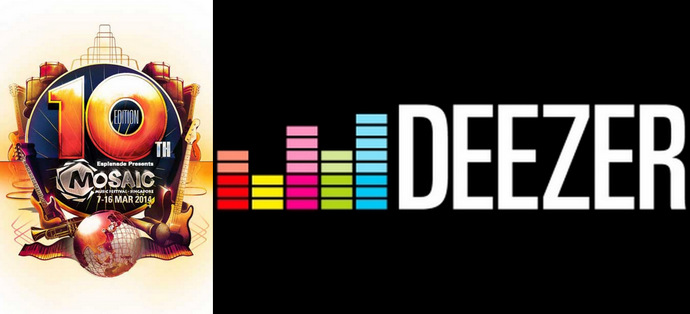 Deezer is the official streaming music partner for Mosaic Music Festival happening at Esplanade, Singapore from 7 to 16 March 2014. If you are still not familiar with artists like The Big Pink, Washed Out, Buika, Hellogoodbye, Charlie Lim and more, use Deezer's free streaming music player to listen to all the tracks from the artists.
Deezer is so easy-to-use as it does not require any software installation. As long as you have a web browser on your desktop, Deezer will work for you and enjoy full & authentic music for FREE. Deezer also have a mobile app to stream music to your Android and iOS devices, but without a subscription you can only have 30 seconds preview for each song.
For the full list of performing artists for Mosaic Music Festival and their playlist, visit the Deezer/Mosaic Music Festival page.