At SITEX 2013 this weekend, Dell will be offering deals & discounts on their laptop, desktop, monitor and get Hobbit: The Desolation of Smaug movie premiums with selected purchase. Dell will be located at SITEX 2013, Singapore Expo Hall 4, 5 & 6.Here are flyers for SITEX 2013: DELL.
Pick up one of Dell's large screen monitors for a better computing experience be for work or surfing the Internet.  These large screen monitors make a whole world of difference.  For us, it is great for editing photos and videos that you see on SUPERADRIANME.com.
Or you may want to pick up a new heavy weight gaming PC/Laptop.  Then check out Dell's Alienware series.
SITEX 2013: DELL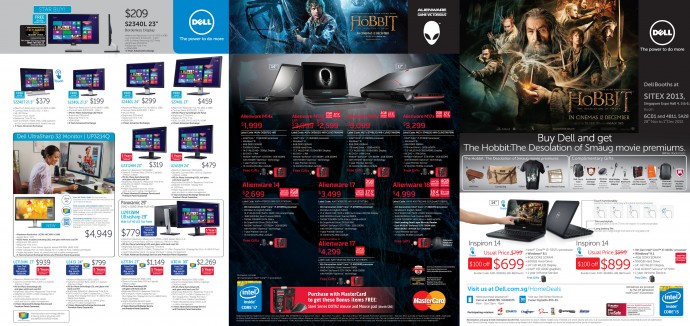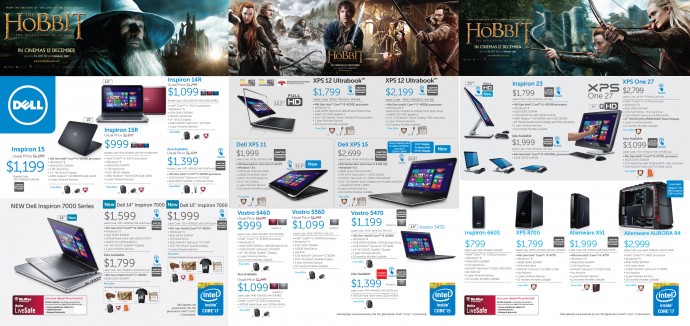 Check out the other SITEX 2013 offers below:
StarHub Mobile Broadband and TV | Nubox & [email protected] | Lenovo Laptop and Desktop