The &Juliet musical was first introduced to the world in the West End run on 20 November 2019 at Manchester Opera House, featuring the discography of Max Martin, reimagining the story of Romeo and Juliet, including the introduction of a non-binary character.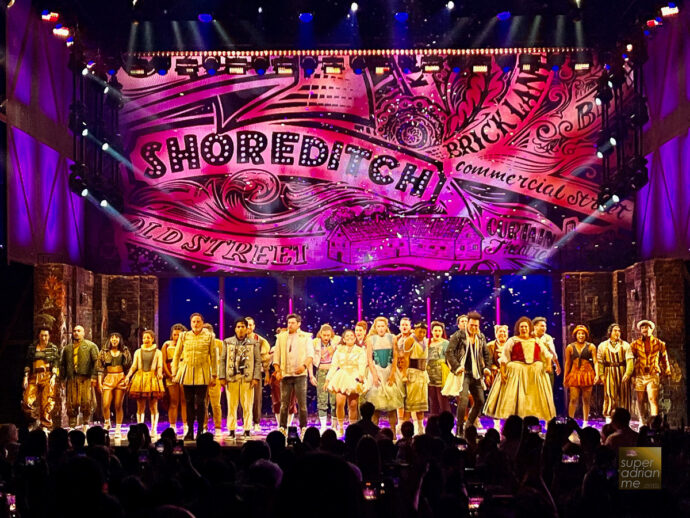 After a successful six-month season in Melbourne from February to July this year, &Juliet makes a stop in Singapore's Sands Theatre for a short run of less than a month. And it is only a short run here till 15 October 2023. After this, the cast is set to move to the Crown Theatre in Perth, with a premiere date of 30 December 2023. The Sydney Lyric is the next destination, with a premiere date of 24 February 2024. Plans are in place for UK and North American tours in 2024.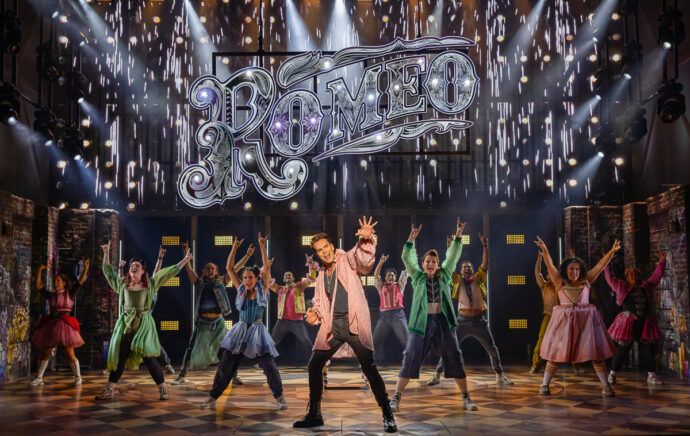 We missed the show by the same cast in Melbourne's Regent Theatre by a few days when we arrived in Melbourne in August. We couldn't miss Romeo & Juliet retold by Anne Hathaway again in Singapore. And we are glad we didn't.
The Anne Hathaway in &Juliet isn't the renowned American actress who won an Academy Award, but rather the spouse of William Shakespeare. Anne tied the knot with the 18-year-old Shakespeare when she was 26 and expecting their first child.
&Juliet is a jukebox musical that includes popular songs by Max Martin from the 1990s and later featuring tracks by renowned artists like Backstreet Boys, Britney Spears, Jessie J, Katy Perry, Bon Jovi, Ariana Grande, Kelly Clarkson, Adam Lambert, Ellie Goulding, Céline Dion, Demi Lovato, Kesha, Robyn, NYSNC, Pink, and Justin Timberlake. Only one new original song was written for this musical. "One More Try" was first performed on the cast recording by Jessie J.
Watching &Juliet felt reminiscent of watching GLEE, with the potential for spontaneous sing-alongs. This is precisely what I found most delightful about this high energy musical – there's no pause for the audience to contain their urge to participate from their seats.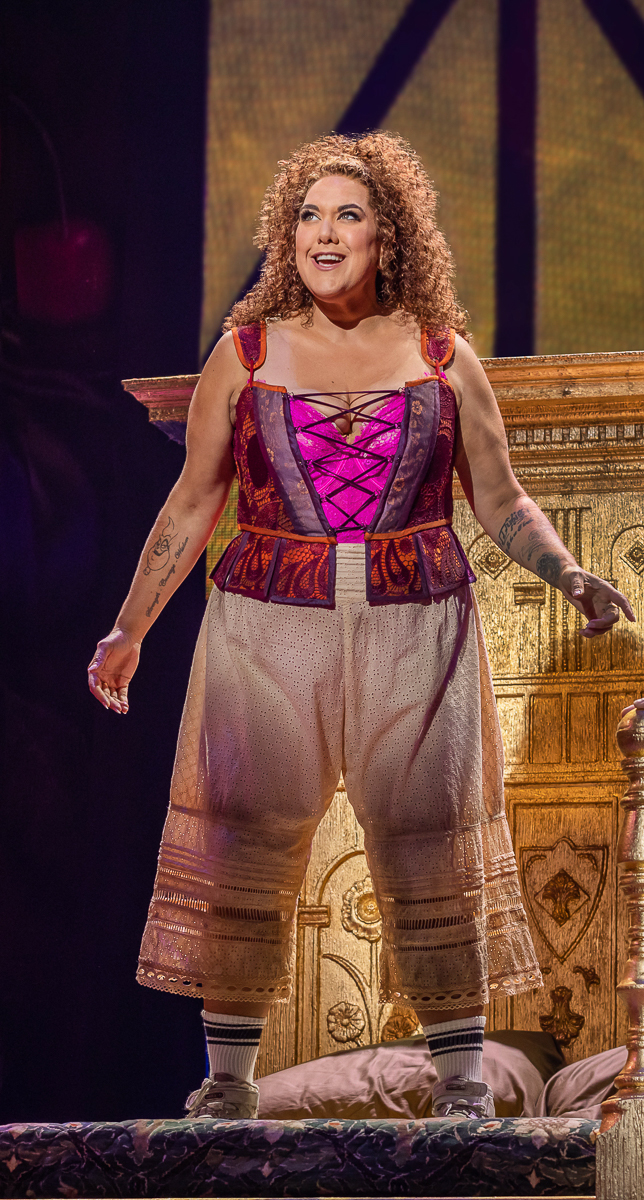 Flawless stage transitions, gorgeous costumes and cute lighted props (Eiffel Tower, Windmills and homes amongst others) and powerful voices. What more can one ask for in a musical.
&Juliet has received a 16+ advisory rating due to mature content. Children aged 3 and under will not be allowed for admission. Children under the age of 12 must be accompanied by a parent or guardian.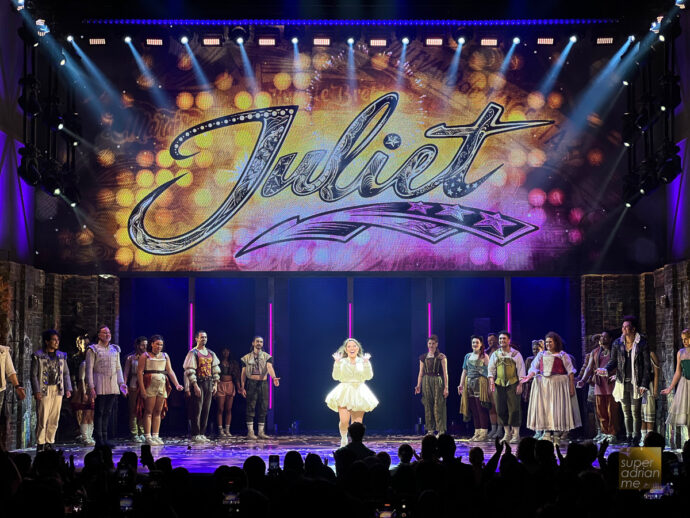 Tickets start from S$88. Enjoy 20% off when you book here. Shows happening everyday except Mondays to Wednesdays until 15 October 2023.