Hotel Indigo Melbourne on Flinders has finally opened its doors to guests. IHG, together with Pro-invest Group has unveiled the creatively curated boutique lifestyle hotel on Flinders Lane just walking distance from the Southern Cross Train Station. We were in Melbourne in early August where the hotel was still in its finishing touches and closed to public.
Flinders Lane runs the entire length of the city and is a prominent feature of the bustling CBD. The Eastern end is also home to restaurants while the Western end pays homage to its seafaring and gold mining heritage with amazing architecture, warehouses and hidden historical gems. Hotel Indigo Melbourne on Flinders' neighbourhood features a laneway culture of street art, hidden cafés, bars, boutiques and galleries right on the hotel's doorstep.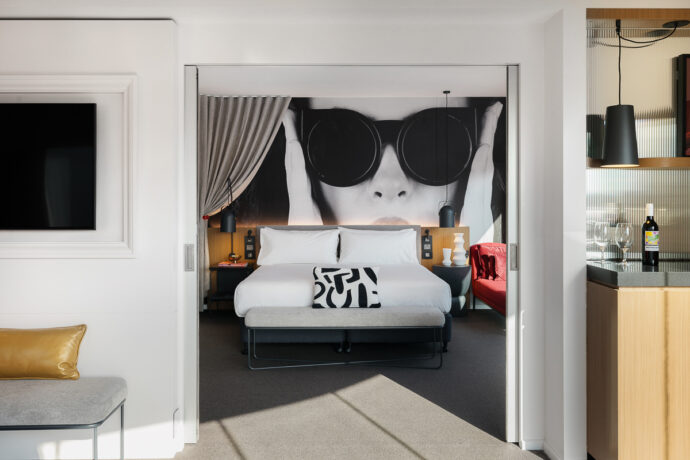 The property's 216 guest rooms are inspired by its Flinders Lane neighbourhood's intriguing and colourful legends, primarily the internationally acclaimed fashion photographer Helmut Newton, whose original studio was nearby. Netwon's work featured the likes of Grace Jones, David Bowie and Andy Warhol.
Guests will see fashion, art and runway combined with interiors paying homage to the photographic art 8form. The dramatic lobby-gallery space and lounge is filled with collected pieces and a specially designed selfie booth for guests to capture their own Newton-esque memory.
Australian firm Suede Interiors designed the 'lights, camera, action' themed design throughout the guestrooms with commissioned works by local artists. A mezzanine-level fitness centre with body-weight-powered equipment will open in October. Meeting and event facilities for up to 200 guests will be completed in early 2024.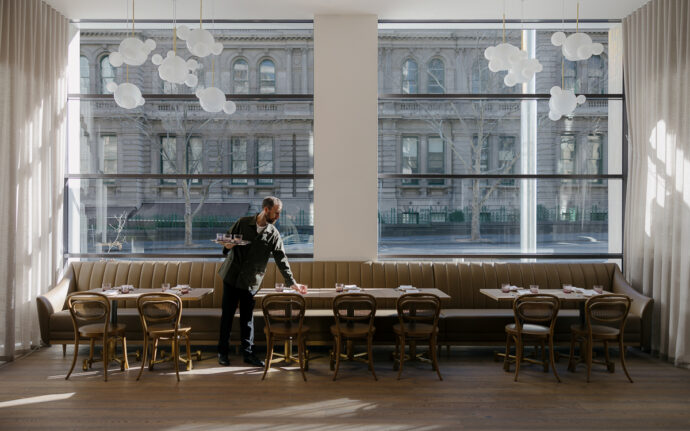 BESO is the new streetside Spanish bar and restaurant offering contemporary twists on traditional Spanish tapas. The kitchen is helmed by Ana Cortes Garcia, a Spaniard with vast international experience and a Melbourne Chef's Hat accolade. Local hospitality industry stalwart, Guy Holder, directs the offering, including a vibrant list of Victorian and Spanish wines.
"We are thrilled that the first Hotel Indigo property will launch in Victoria. It's an exciting time for the brand as it continues to grow in Australasia and across the globe as one of the world's leading boutique lifestyle brands. No two Hotel Indigos are alike and, with Melbourne as its neighbourhood inspiration Hotel Indigo Melbourne on Flinders will be an exceptional example of the brand's culturally rich boutique offering as we continue to evolve IHG Hotels & Resorts' Luxury & Lifestyle category – from the hotel's intriguing art and fashion-led design to its culinary offering built around the unique tale of Melbourne's Flinders Lane."

Matt Tripolone, Managing Director, IHG Hotels & Resorts – Australasia & Pacific