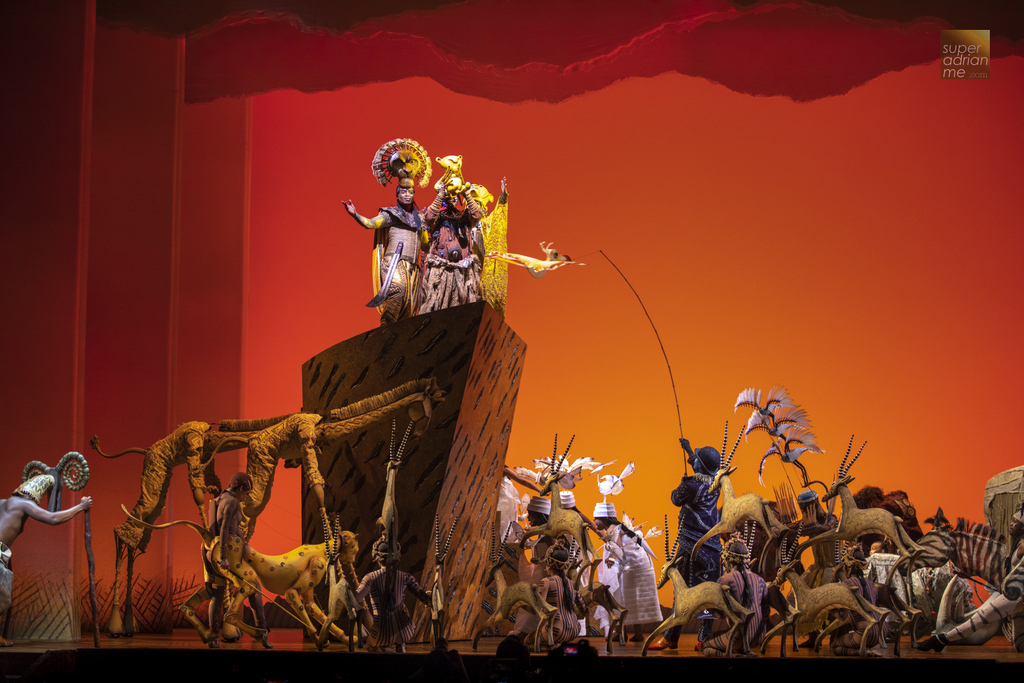 Back in 2011, when we were just turned one, we covered The Lion King musical, which was our first musical review in SUPERADRIANME.com. Having first watched it at the   Lyceum Theatre in London when I was there for the AirAsia British Moto GP, the production then came to Singapore, I decided then that this is going to be my most favourite musical.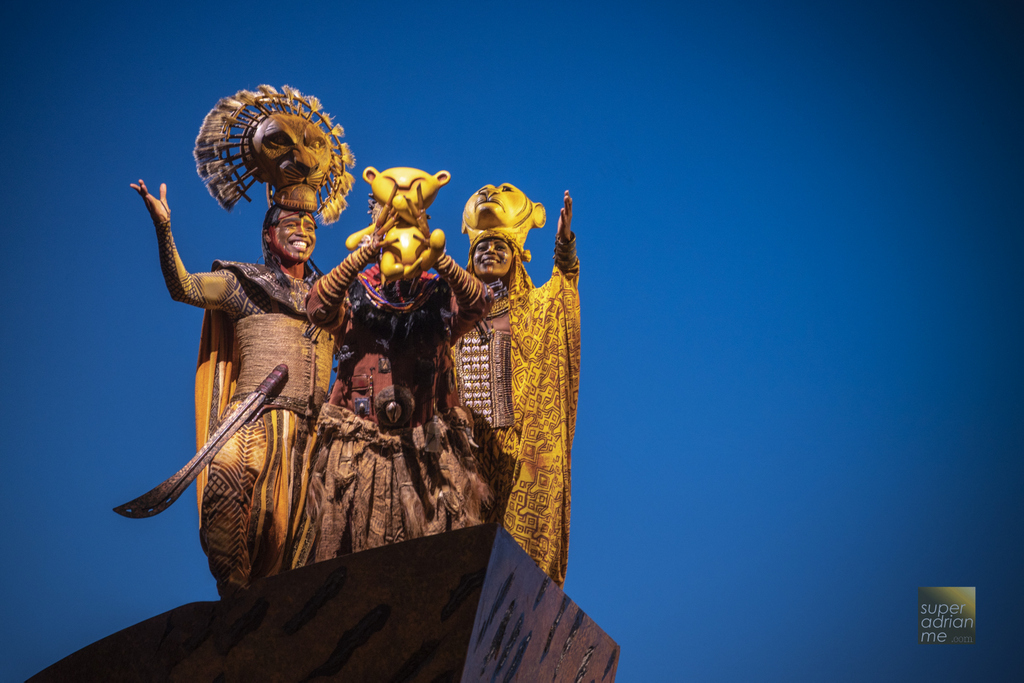 The Lion King celebrated its 20th-anniversary last year and is the third longest-running show on Broadway. It has won over 70 global theatrical awards, won six Tony Awards in 1998for Best Musical, Best Direction of a Musical, Best Scenic Design, Best Costume Design, Best Lighting Design and Best Choreography.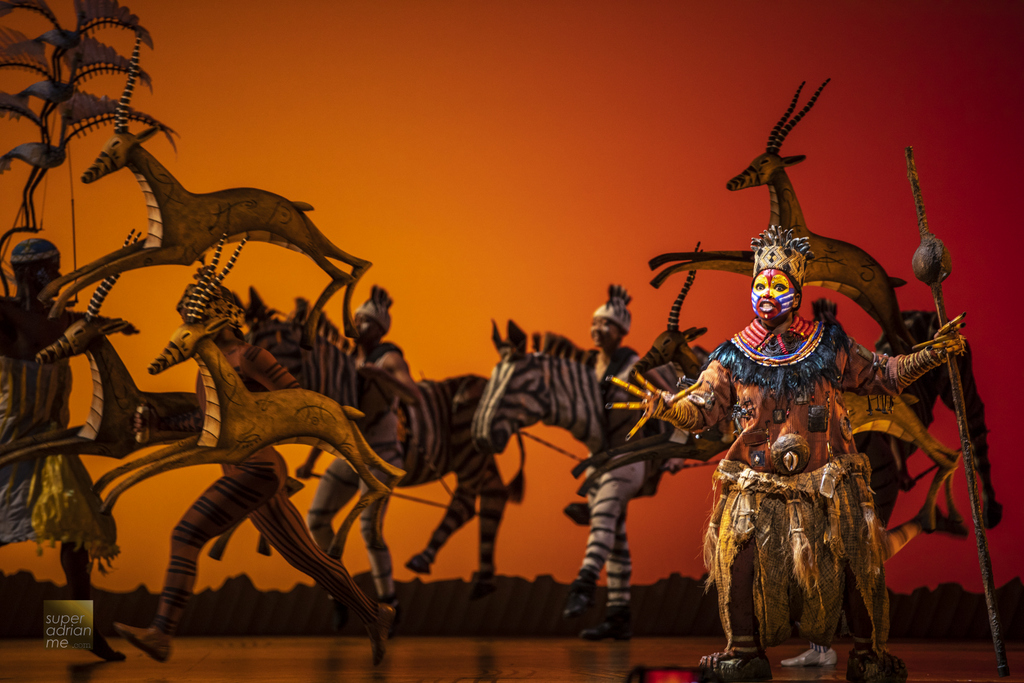 In 2011, The Lion King became the longest-running musical in Singapore's theatrical entertainment history. Over 300,000 people watched the musical during its eight-month season at Marina Bay Sands.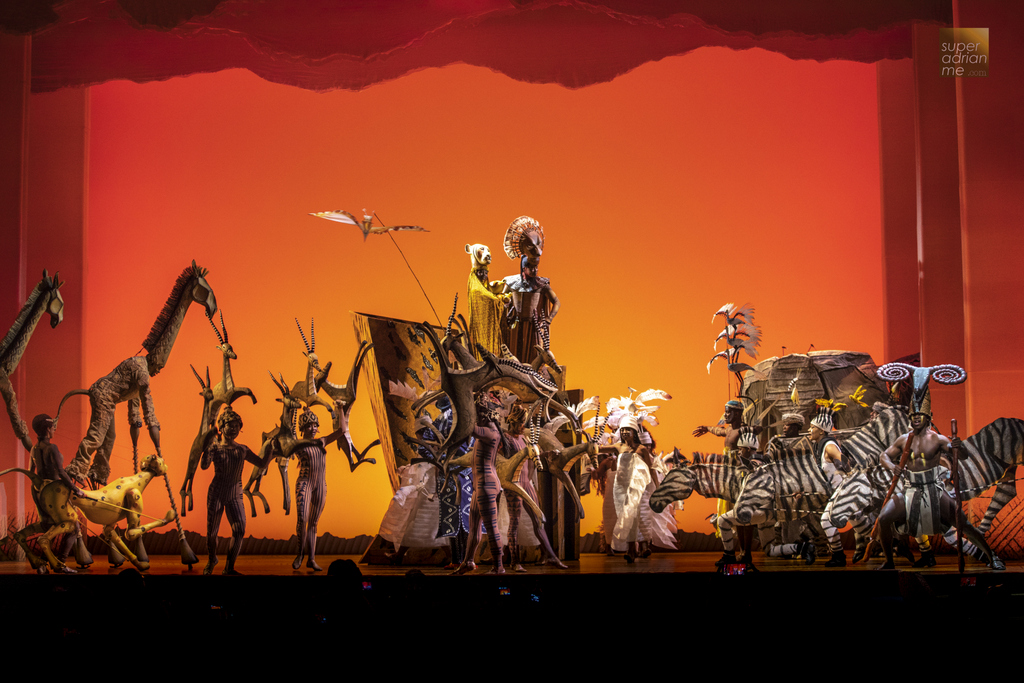 I still remember how certain parts of the musical overwhelmed me with uncontrollable tears. I am not one who sheds tears so easily.  Circle of Life, the opening of the musical, is also the opening act where I start to tear. Without giving away spoilers, you have to be there to watch it for yourself to understand why anyone would be moved to tears. It is the whole atmosphere. Elton John, thanks for composing such a beautiful song.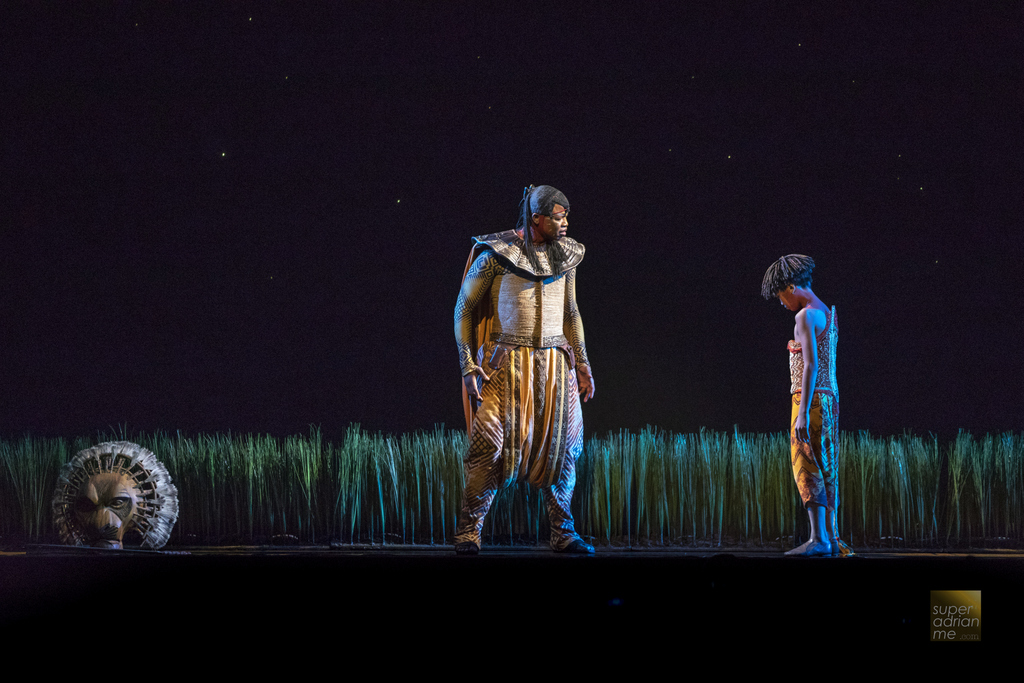 And when Mufasa sings to young Simba about the kings of the past in "They Live in You", the father-son bond portrayed here is as touching as the music. Mufasa's message to Simba is that he is never alone as there is always someone watching over him.  Ingonyama, Nengw'enamamabala … The song was co-written by Mark Mancina and Jay Rifkin. Three actors from the Philippines share the role of young Simba – Julien Joshua M. Dolor Jr., Gabriel P. Tiongson, and Omar Sharief L. Uddin.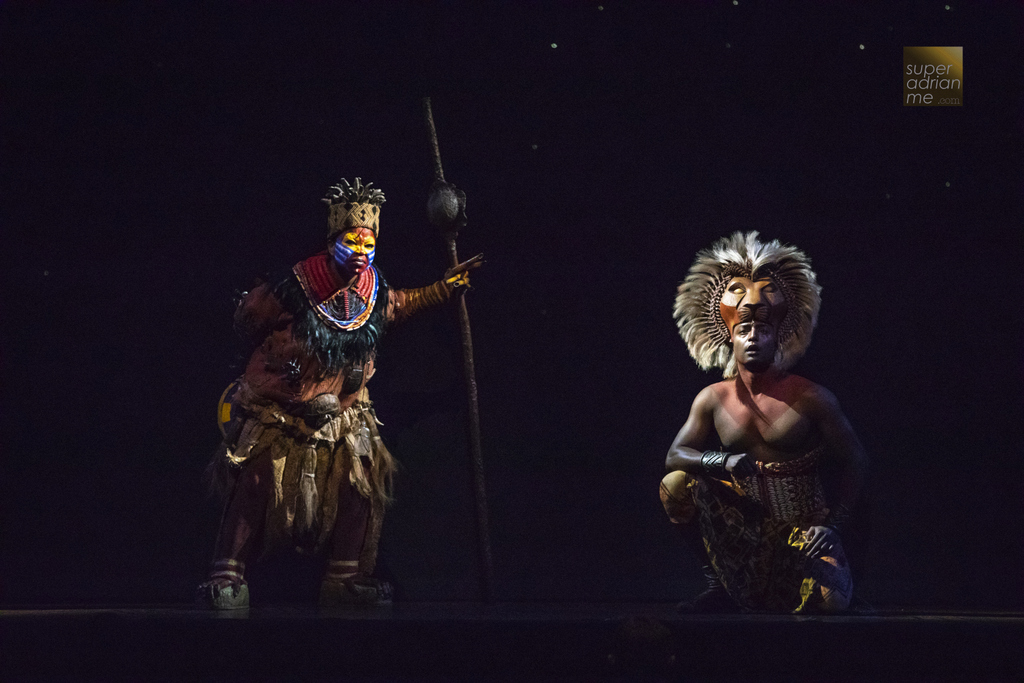 "He Lives In You" shares the same music as "They Live In You". In the second act, Rafiki and the ensemble sing the song to adult Simba as Rafiki summons Mufasa's spirit. Jonathan Andrew Hume returns to Singapore playing the same role of adult Simba. No wonder he looked familiar when I was editing the photos.
The Lion King musical is playing at Sands Theatre at Marina Bay Sands until 26 August 2018. Tickets are priced from S$65 from
SISTIC
or
MarinaBaySands.com/ticketing