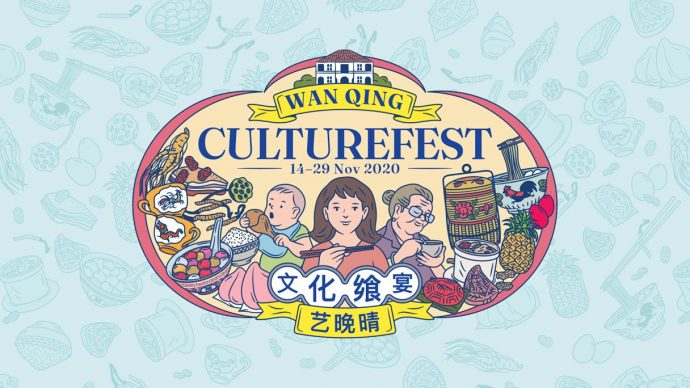 This year, Wan Qing CultureFest 2020 will be a digital edition happening from 14 to 29 November 2020.
This year's edition of the annual festival organised by the Sun Yat Sen Nanyang Memorial Hall celebrates the significance and symbolism of food in Chinese culture throughout the various stages of life. Discover the customary practices that take place during a newborn's first month celebrations, superstitions that support the pursuit of academic excellence or the rituals behind wedding betrothals.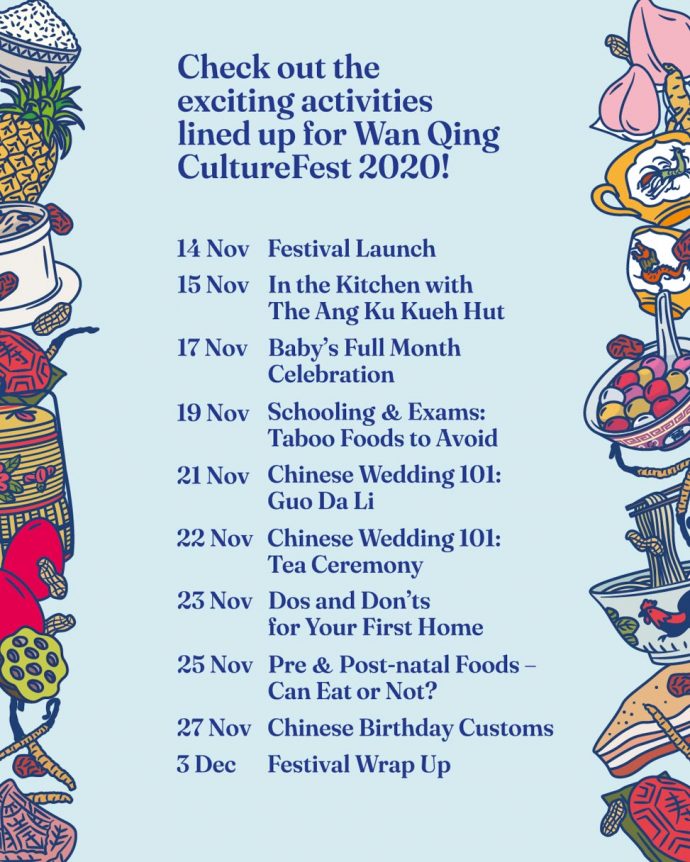 The festival will be narrated by three digital mascots as they traverse through the three key chapters in life – childhood, adulthood and the golden years.
Learn to make ang ku kueh or prepare Guo Da Li (betrothal gifts) and conduct a wedding tea ceremony or join in an interactive 'live' Q&A session with a traditional Chinese medicine physician and dietician on the dos and don'ts of pre and post-natal foods and other activities.