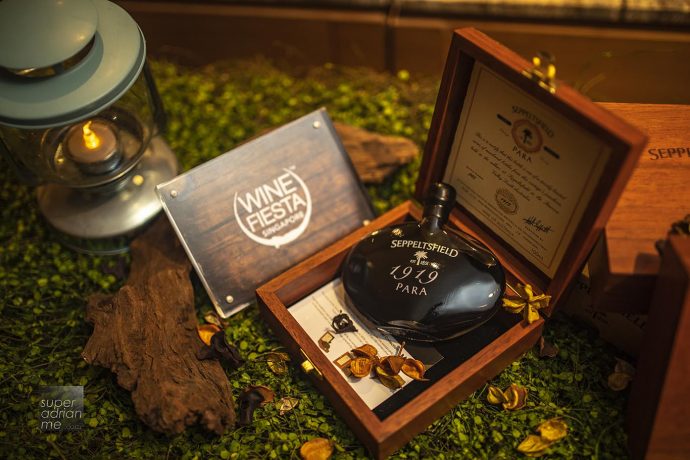 Wine Fiesta 2019 returns 4 to 6 October 2019 at The Gallery in Grand Hyatt Singapore with an all-inclusive gourmet food and wine pairing experience. The Straits Wine Company has added the gourmet food element to accompany the wines in the 12th edition of this wine festival.
Chef Gregor Streun, Grand Hyatt Singapore's Executive Sous Chef has curated a special menu to pair with wines from Australia & New Zealand, Austria & Germany, France & Spain, Italy and USA.
Winemaker's Table Dinner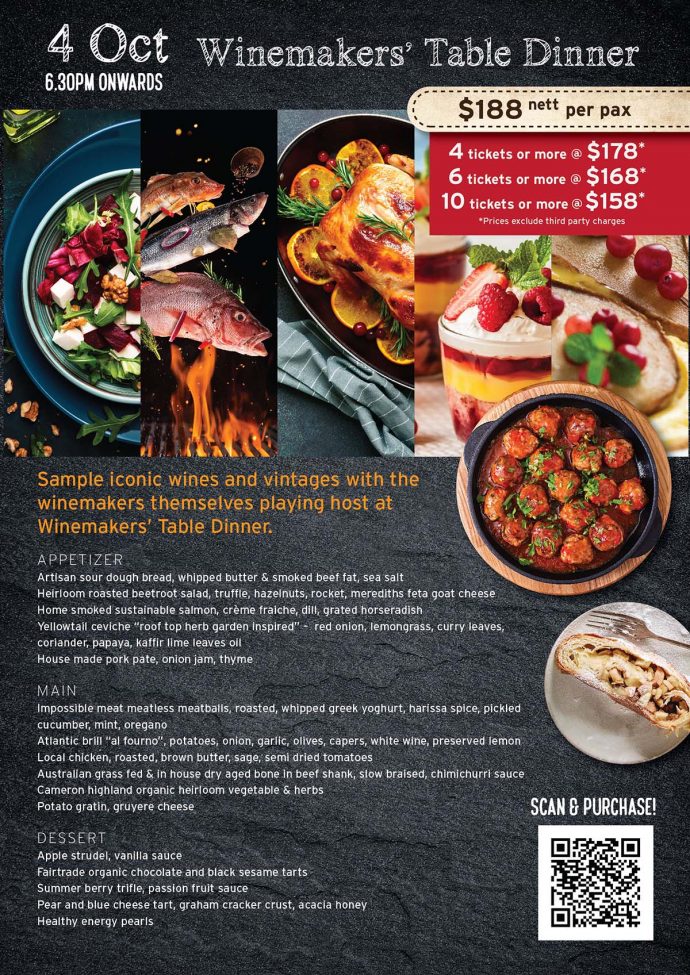 A Winemaker's Table Dinner will kick off the fiesta on 4 October 2019. Guests will sample iconic wines and vintages with the winemakers at the dinner. The sit-down dinner will feature a menu created by Chef Gregor a former three Michelin-star restaurant chef. Tickets to the Winemaker's Table Dinner are priced at S$188 per person with discounted prices for groups of 4 (S$178 per person), 6 (S$168 per person) and 10 (S$158 per person).
Wine Fiesta on 5 and 6 October 2019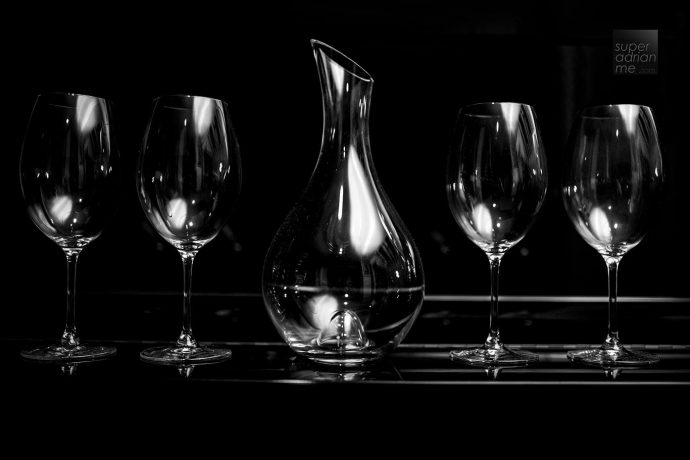 Wine Fiesta on 5 and 6 October 2019 are priced at S$88 and S$78 respectively. Purchase tickets in parties of four at S$75 and S$65 respectively.
Guests at Wine Fiesta will discover over 200 wines with the winemakers and pairing including the sustainable spencer gulf prawn cocktail with fresh shucked oyster with mignonette, lemon and tabasco, a green pea risotto with goat cheese feta, mint and preserved lemon and a Beef-BBQ rubbed house brisket with chimichurri sauce.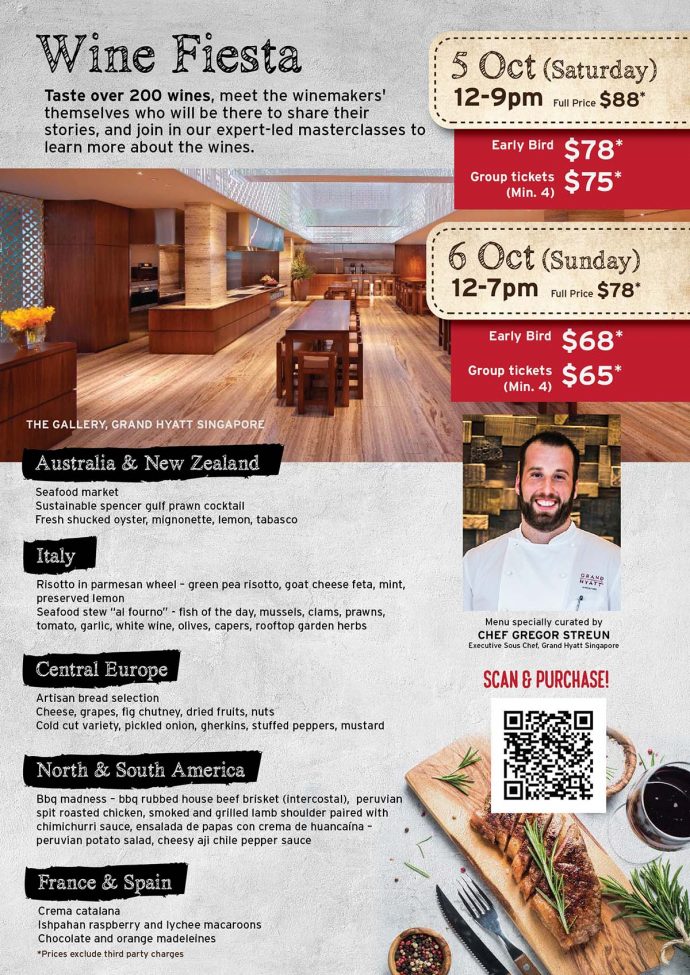 Purchase your tickets at Wine Fiesta 2019 or at any of the nine Straits Wine Company Retail Shops in Singapore.