18 September
–
24 September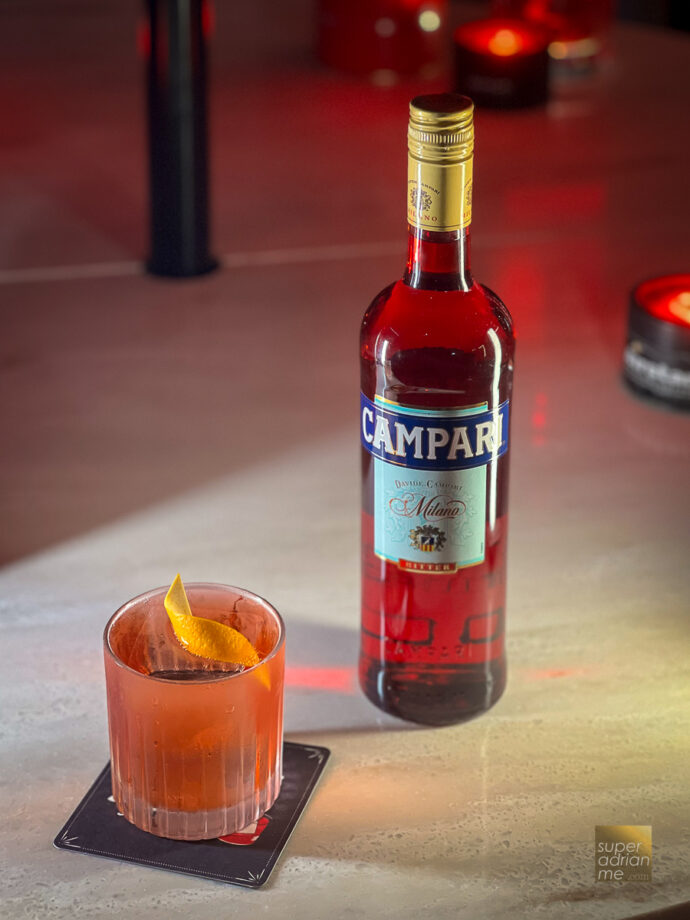 The annual Negroni Week returns to Singapore from 18 to 24 September 2023. This year's Negroni Week is themed "The Power of Timeless Bonds". The 11th edition builds on the unbreakable connection between bartenders and the industry, with 90 participating bars and counting alongside a host of pop-up events and partnerships across Singapore.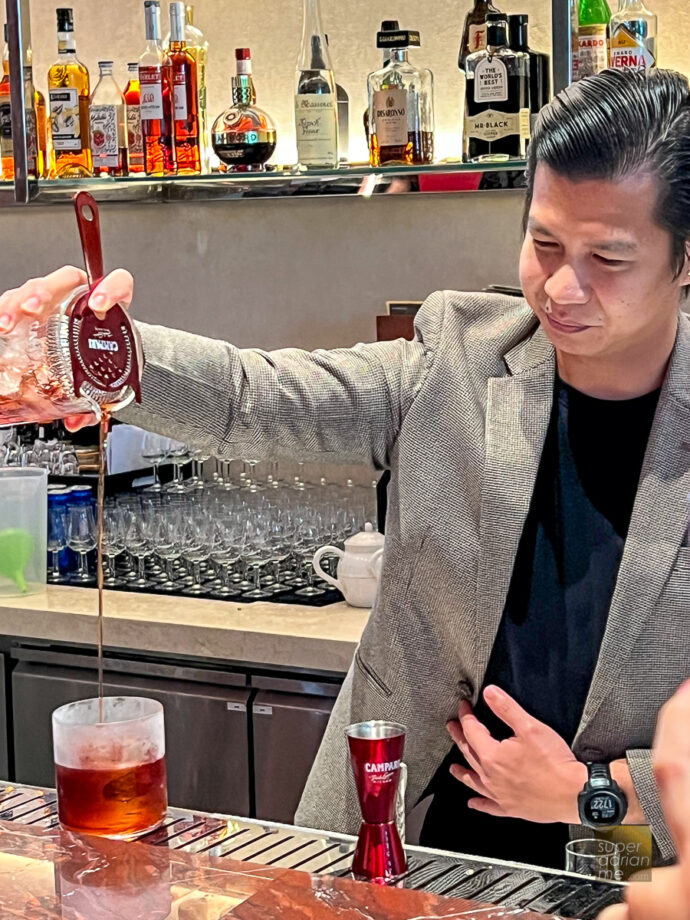 Highlights include Opening Music Night at Offtrack on 18 September from 5 pm onwards, Aperitivo Night at Puffy Bois on 21 September from 6 pm onwards. This year, Negroni Week has collaborated with IHG Hotels & Resorts at InterContinental Singapore, Opus Bar at voco Orchard Singapore, Publico Ristorante & Garden at InterContinental Singapore Robertson Quay, Atrium Bar at Holiday Inn Singapore Atrium and Blue Jasmine at Holiday Inn Singapore Little India.
Campari Group Asia has collaborated with Off Day Beer Co., the Singapore-based brewery behind The Kongsee (which will shutter at the end of this month) and Goodluck Beerhouse, to create a beer-meets-aperitivo brew exclusively for Negroni Week 2023. The Red Sparrow Sipper Ale (5% ABV) features subtle herbal notes and a distinct bitter sweetness courtesy of Campari. Brewed with a restrained hop bend of Amarillo, Motueka, Nelson Sauvin, hints of citrus brightens each toast that beer drinks and Negroni lovers will surely appreciate. Available for sips at The Kongsee and Goodluck Beerhouse till 24 September 2023. Or purchase pack of 4 or case of 16 can do so via: https://offdaybeer.com.
Come 18 – 24 September 2023, Negroni Week will again partner with Imbibe Magazine in collaboration with Slow Food International – a global organisation dedicated to preserving traditional gastronomy and sustainable food production. Changing up the fundraising process, this year's edition will require participating bars to donate a minimum of $25 as registration fee that will go towards the Negroni Week Fund created by Slow Food International, which will then be channelled towards various local projects. Bars across the globe will also be given the liberty to donate a portion of sales from every Negroni purchased during the week to their chosen local charities.
Campari has also partnered with Shangri-La Singapore (S$135 per box of 8 including four negroni cocktail snowskin mooncakes) and InterContinental Singapore (S$118 for a box of four Negroni Lychee Chocolate Truffle Snowshkin mooncakes) to launch limited-edition Negroni-infused snowskin mooncakes that come with a complimentary service of Negroni.
On 20 September, from 7pm onwards celebrate Negroni Week at Simply Analog by Tin Box. The viny bar fronted by veteran bartender Sam Wong will serve up special Negronis and off-menu requests through the night commencing with Shawn Kishore's The Charming Man at 7pm before shifting to Jimmy (The Elephant Room) with his fruity variant, Kokum Strawberry Negroni at 8pm. Then The Backdrop's Dee will present his Lucien Drop The Mic cocktail at 9pm followed by PLUME's Jun Han who will close the event with his Crystal Crane at 10pm.
TA Community in Serangoon Road offers drink seekers an alternative watering hole with a Crimson Brunch on 23 September 2023 from 12 pm onwards. Three types of Negronis including a Double Negorni for twice the serve, is offered together with snacks such as Cured Negroni Salmon and Oyster Negroni. Get tickets at S$38 that includes two drinks.
Caffe Fernet has rounded up the best industry friends for a back-to-back turn of dishing out Negronis on the closing Sunday. Split into 90-minute split shifts with 4 specials per slot (1 by Caffe Fernet's Alan Teo, another by Sugarhall's Marcus Lim and the remaining 2 by guest bartenders), the event will start with Sugarhall at prime aperitivo o'clock at 4pm. The station will then be turned over to Offtrack's Crystal Foo from 5.30 pm onwards, before concluding with a representative from Smoke & Mirrors from 7 pm.
Head over to Red Night at Mondrian at 8pm for the official Negroni Week closing party on 24 September. Campari Asia has specially flown Nick Sourmpatis, Head Bartender of the acclaimed The Clumsies Athens (#19 of World's 50 Best Bars 2022) for a one-night-only guest shift behind the Jungle Ballroom bar. Revered for his unorthodox approach, guests can look forward to a trio of Negroni adaptations that will be served alongside Mondrian's submissions for Negroni Week. A guest DJ will also be present to keep the atmosphere buzzy and conducive for a night of social drinking in the company of bartenders, industry players and drink-seekers.