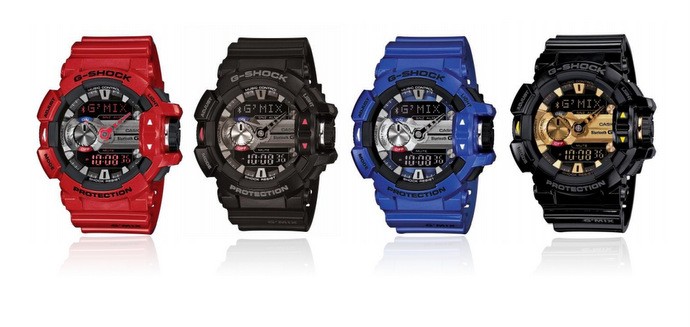 The new G-SHOCK G'MIX GBA-400 watch has been enabled with Bluetooth features. You can pair the watch with your smartphone and control music playback, set audio volume, add equalizer effects as well as identify name of songs playing nearby with just a touch of a button.
The red G-SHOCK G'MIX GBA-400 caught the attention of a lot of people when I wore it out, becoming a conversation starter with many starngers that I met while at work during media events. There are a lot of G-Shock fans out there and they noticed that the glossy RED G SHOCK watches are quite rare in the market.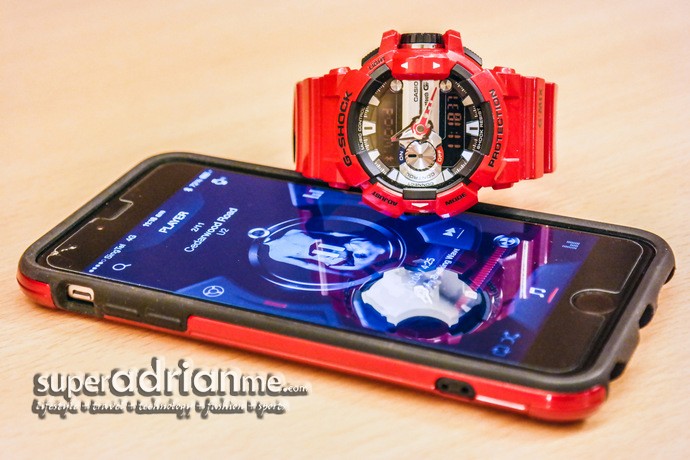 The only issue I had with the GBA-400 is that in order to enjoy all the enhanced Bluetooth functions, you will need to download BOTH the G-SHOCK+ App and G'MIX App from the Apple App Store or Google Play.
The G-SHOCK+ App is a platform that enables Bluetooth Smart connectivity between your G-SHOCK and smartphone. The G'MIX App, works in tandem and is a smartphone application that allows you to adjust the music volume, switch tracks and even augment your music to incorporate a live concert element on the phone while displaying key information on the GBA-400.
By simply turning the rotary switch on the G-SHOCK, the Song Identification function will trigger a search for the unknown song playing nearby. The title of the song will then be displayed on the G-SHOCK screen, making discovering songs simple and convenient.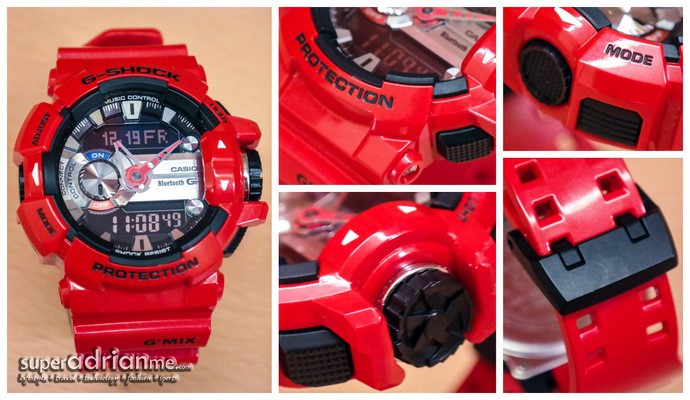 Without the G'MIX app, I think you will have more intuitive control of your music via the native MUSIC app with dedicated buttons to perform different functions like Play/Stop, Skip Tracks and Volume. Unlike during G'MIX app, where you will need to scroll the dial to each dedication function menu before executing the command. So if you are not particular about they type of sound equalizer for different genres of music or often search for song names, I suggest not using the G'MIX app.
*Do note that for music streaming apps like Spotify, Deezer… etc, the GBA-400 can only control the volume. 
The new G-SHOCK G'MIX GBA-400 comes in four striking colour combinations (Black x Silver, Black x Gold, Blue x Silver and Red x Silver) and is available at all Casio G-Factory and G-Factory Premium Stores at S$269.