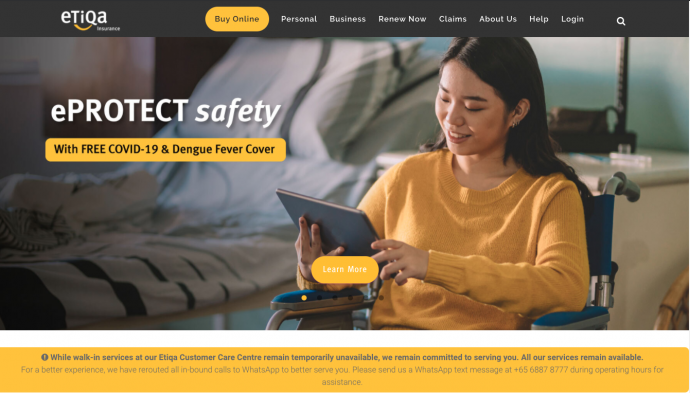 ETIQA is extending goodwill relief to eligible travel and private car insurance customers.
A six-month annual travel policy extension will be offered to customers with Tiq Travel Insurance and ePROTECT travel policies that expire between 1 March to 31 December 2020 to help cover the opportunity cost.
"Presently, most travel plans have been indefinitely postponed and commuting in private cars has reduced significantly. At Etiqa, we have always been driven passionately with our customers' best interests at heart. By introducing these new relief measures and benefits, eligible customers can now enjoy more mileage and extended protection with us."

Mr Sue Chi Kong, CEO of Etiqa Insurance Singapore
Existing private car insurance customers will get Etiqa$36 per plan in their personal e-wallets in their TiqConnect accounts by the end of May 2020 and are valid till end 2021. This can be used to purchase other products such as two months of the recently enhanced ePROTECT safety, a personal accident insurance plan from S$18 a month with complimentary coverage against COVID-19 for a limited time.