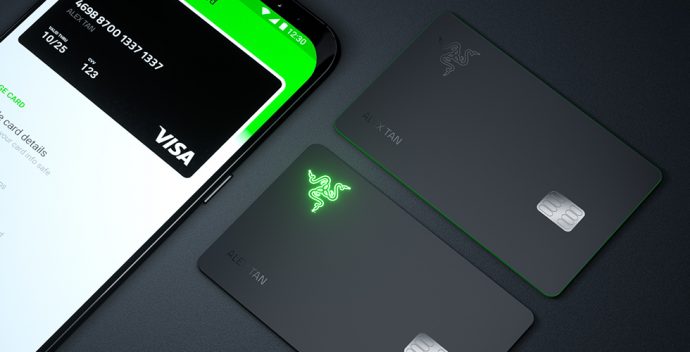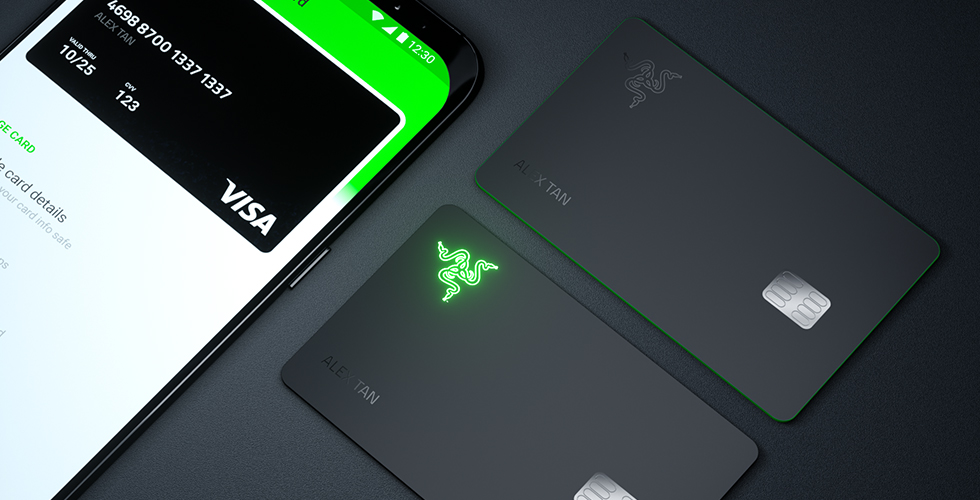 Razer Fintech launches Razer Card, the only prepaid card offering year-long cashback features on all transaction. The financial arm of gaming brand Razer Inc has collaborated with Visa to unveil the Razer Card. It is in beta stage this year and will be made available to the public next year.
From January 2021, you can sign up and use the virtual card at no subscription. You can upgrade to a Standard or Premium physical card.
Razer Fintech was established in 2018 and has grown to become one of the largest offline-to-online digital payment networks in Southeast Asia. It has applied for the Monetary Authority of Singapore's Digital Full Bank License in Singapore and hopes to establish the world's first global youth bank. Razer Pay is its B2C all-encompassing e-wallet solution.
The Razer Card solution is integrated into the Razer Pay app allowing users to:
Make digital payments at over 61 million merchant locations worldwide where Visa is accepted, including online, in-store, contactless and chip transactions.
Receive cashback for all payment purchases with:

1 per cent for purchases made across categories
Up to 5 per cent on RazerStore and Gold purchases
No minimum spend and no capped limit for cashback (only prepaid card in Singapore with no capped limit for cashback)

Access a unique gamified rewards system through the Razer Pay app, where unlike traditional cards' loyalty programmes, users go through a personalised experience to track, score and redeem rewards based on tasks and everyday transactions.
Opt-in to get their hands on a free virtual card via Razer Pay and easily activate and access card information and controls in-app.
Upgrade to own one of the numberless-designed physical cards, including the Premium card—the world's first card that lights up on payment.
Prior to the official launch, the prepaid card will be made available to 1,337 selected users from now till 31 December 2020 via an exclusive beta testing programme. To incentivise active testing, beta testers enjoy increased 10% cashback on RazerStore and Razer Gold purchases and other gamified Card Beta rewards where testers complete tasks, level up and stand to redeem up to S$2,000 worth of Razer gear and free card upgrades.
The Razer Card will be made available in other countries globally where Razer Pay is available, subject to local regulatory approvals. All versions of the card will be made available to users in Singapore from January 2021 before expanding globally.