NTUC Income recently launched SNACKFIT. The fitness and lifestyle proposition offers bonus insurance coverage based on biological age. SNACKFIT is available on SNACK by Income mobile app. SNACKFIT retrieves fitness and activity data from fitness trackers like Fitbit and calculates one's biological age. Bonus insurance coverage is offered when one's biological age is younger than the actual age.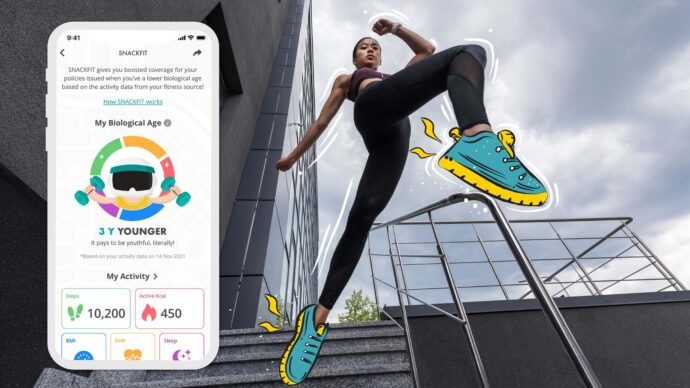 SNACKFIT is the latest proposition on INCOME's lifestyle-based platform. It joins other lifestyle-based propositions including SNACKUP and SNACK Investment on the SNACK mobile app. INCOME aims to make financial products more accessible.

Global insurance consultancy, ReMark and SCOR have jointly developed and managed the Biological Age Model BAM. SNACKFIT is powered by BAM. The algorithm analyses five key metrics – Steps, Active Calories, Resting Heart Rate, Sleep Hours and BMI to calculate a person's biological age.
SNACK by Income will also be growing its ecosystem of fitness and health-related partners by teaming up with SNACKUP brands such as Garmin, Revolution, Innervate Fitness and more to cultivate a captive fitness community on SNACK. Users can also enjoy and accumulate more insurance coverage when they spend with these participating partners.