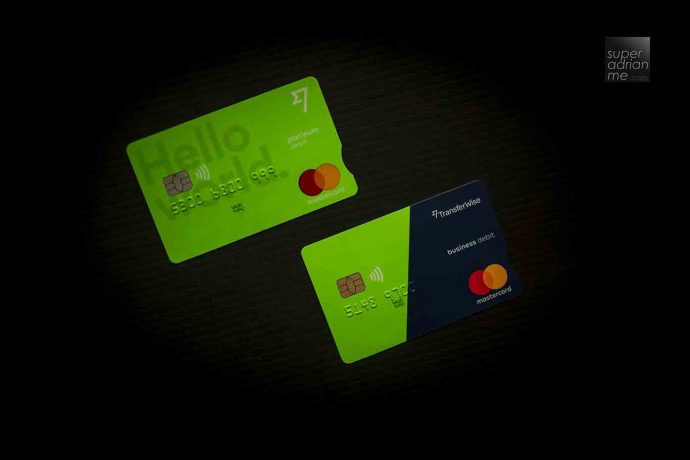 TransferWise Borderless multicurrency account and Mastercard debit card are now officially launched in Singapore, making its Asian debut after successful launches in the UK, Europe, US, Australia and New Zealand. The card will be launched in Japan in 2020.
This product integrates both the Borderless Multicurrency Account and Mastercard Debit Card. It is great for you if you make purchases online or travel quite a bit.
Available as a consumer or business account, TransferWise targets travellers, expats, freelancers and businesses. The Borderless account and debit card are free of charge to apply. There are no sign-up fees, annual fees or dormancy fees. And you can sign up online without having to leave your home or office. The card can also be used to withdraw at ATMs overseas where Mastercard is accepted.
The TransferWise Debit Card is 6x cheaper than the Singapore market average of 4% per card or cash transaction abroad. This average fee per transaction is calculated after taking into account card ownership fees, transaction fees, exchange rate mark-ups and miscellaneous fees. TransferWise uses the real exchange rate displayed in Google, also known as the mid-market rate with full transparency to the consumer.
Business owners using TransferWise for Business account will be saving on fees and foreign exchange rates which are 19x cheaper than PayPal.
Who is TransferWise?
TransferWise was launched in 2011 by Estonian co-founders Taavet Hinrikus and Kristo Käärmann and is headquartered in London. Today, it handles S$6.8 billion in transfers and payments every month for its 6 million customers, saving them S$1.7 billion a year compared to spending that money using banks. TransferWise customers can send money from 43 countries to 71 countries.
TransferWise has raised S$957 million in primary and secondary funding from investors such as IVP, Andreessen Horowitz, Sir Richard Branson and Max Levchin of PayPal. The last investment round in May this year was valued at S$4.8 billion, making it one of Europe's most valuable fintech start-ups. It has been profitable for the last three financial years.
In Singapore, TransferWise is regulated by the Monetary Authority of Singapore.
TransferWise Dashboard and Mobile App

Manage your account with dashboard access available on the web as well as TransferWise's Android and iOS mobile apps. Add balances, convert currencies, freeze your card should you misplace it and unfreeze it when you find it or change spending limits, replace your card and manage your pin on the app.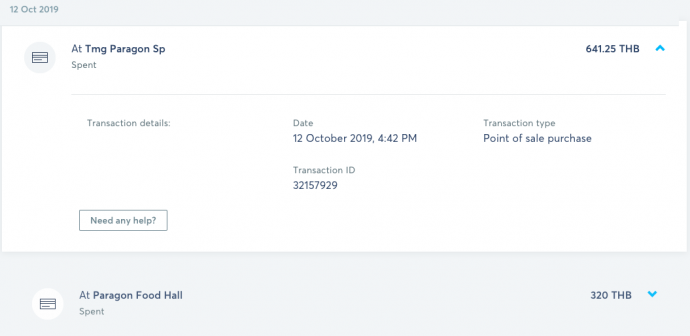 Track your purchases in real-time including exchange rate and fees on the mobile app.
A Better Foreign Exchange Rate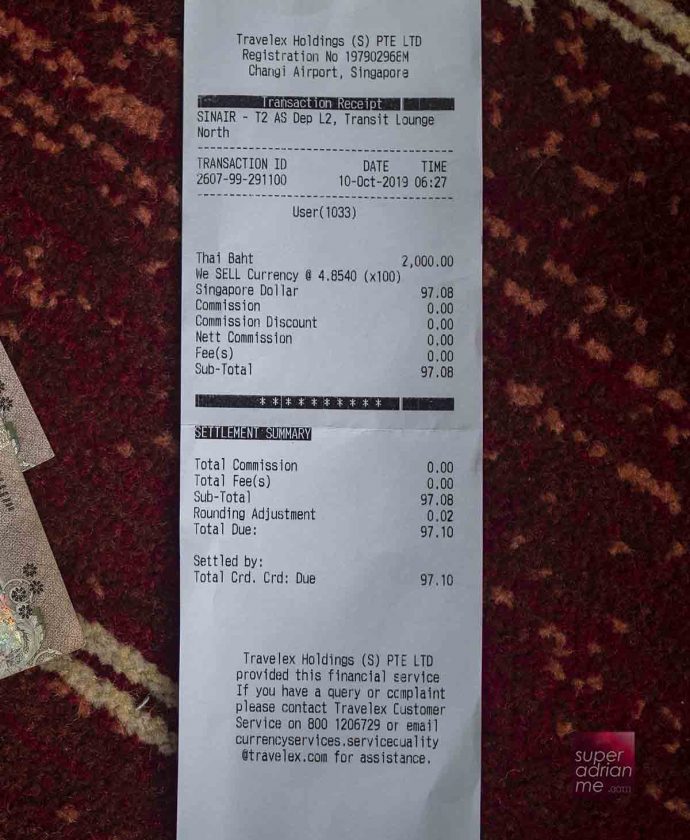 It is the only card in Asia to use the real exchange rate found on Google.
I converted S$150 on TransferWise and got THB3,272.03. The currency conversion fee for Thailand is 0.65%. I got THB21.8135 for SGD1.
At Changi Airport, I decided to get THB2,000. I paid S$97.10 for that at the Travelex Exchange counter. S$1 got me THB20.597.
By comparison, I got a better exchange rate from TransferWise even after factoring in the conversion fee of 0.65% imposed by TransferWise.
[TIP]: You do not even need to convert your Singapore dollars in your account to the local currency of the country you are visiting. When you are paying, TransferWise will automatically pick the lowest exchange rate of the currency with balances in your account to convert to the local currency saving you a lot of trouble.
[TIP] Always pay in the local currency when you are charging your purchases to any debit or credit card. Avoid unnecessary fees imposed on charging your purchases in SGD overseas.
Receive & Hold Money in 40 Currencies With TransferWise Borderless Account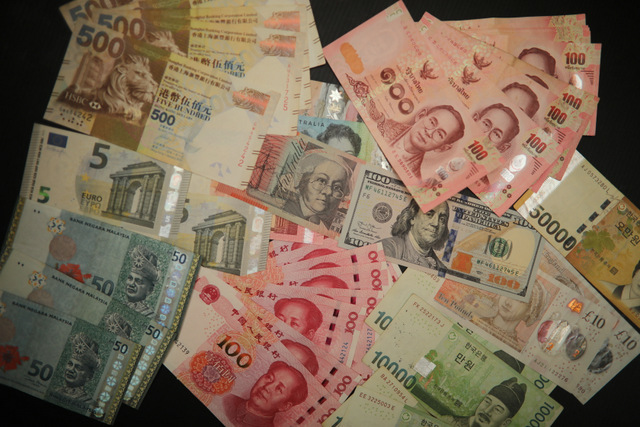 Your TransferWise account lets you hold over 40 currencies with local bank details available for receiving money in GBP, EUR, USD, AUD or NZD with more to be added in the future. You will get your own account number, wire transfer number, bank SWIFT or BIC code, ACH or ABA Routing Number and Address for your transfers. It's as if you opened a bank account in those countries.
Add more money into your Borderless account can be done by Bank Transfer and PayNow which takes around 1 hour for funds to be credited. There are no fees for this. You can also add more money to your Borderless Account by Debit or Credit Card which should arrive in seconds but there are transfer charges.
Do You Pay Any Fees?
TransferWise waives off ATM withdrawal fees for the first S$350 every 30 days at ATMs anywhere overseas where Mastercard is accepted, after which there is a fee of 2%.
Currency conversion fees are also charged. That's as low as 0.44% for the US, UK, Eurozone, Hong Kong and Australia. The fee is 0.47% for NZ, 0.59% for India, 0.63% for Japan, 0.65% for Thailand and Indonesia and 0.69% for Malaysia.
There are also fees from adding balances to your Borderless account by Debit (2.65%) and Credit Card (2.80%). There is also a S$1.40 flat fee for moving money from your SGD Borderless Balance to an SGD Bank account.
Sign up for your own TransferWise account now.