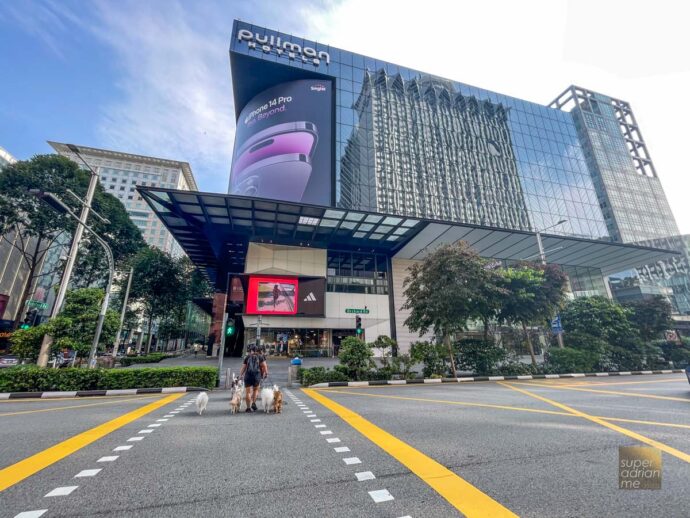 UOB refreshes its brand today to reflect its purpose of Building the future of ASEAN, for the people and businesses within and connecting with, ASEAN, reflecting the bank's long-term strategy and commitment to the region.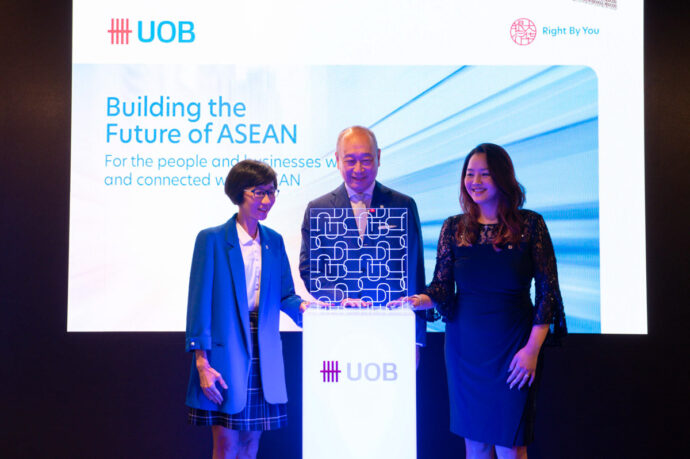 At a launch event held this morning at its new UOB Privilege Banking Centre at 270 Orchard Road located next to Paragon, the bank's new regional brand campaign kicked off with the 'You are Unique' film series. BBH, UOB's advertising agency of record, worked on the brand refresh and advertising campaign.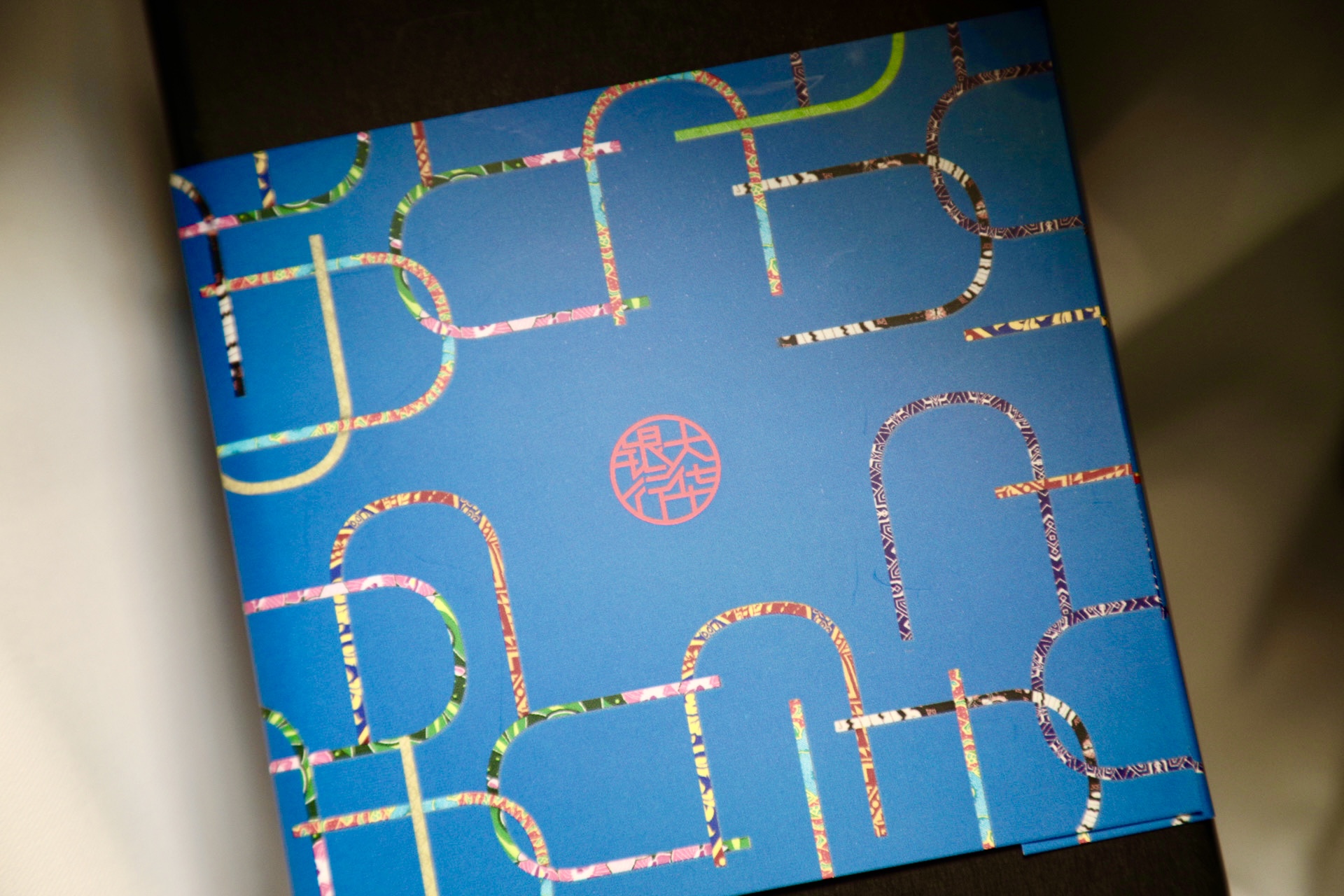 "We have always believed in the potential of ASEAN, with its favourable demographics and resilient fundamentals. As ASEAN re-starts its engine of growth post-pandemic, it is timely for us to unveil our sharpened Purpose and brand refresh. Today, we have the most extensive ASEAN footprint among the Singapore banks. By the time we celebrate our 100th year in 2035, we want to be the most preferred bank for both consumers and businesses across our key markets. A truly regional bank that helps our customers achieve their aspirations."

Mr Wee Ee Cheong, Deputy Chairman and Chief Executive Officer of UOB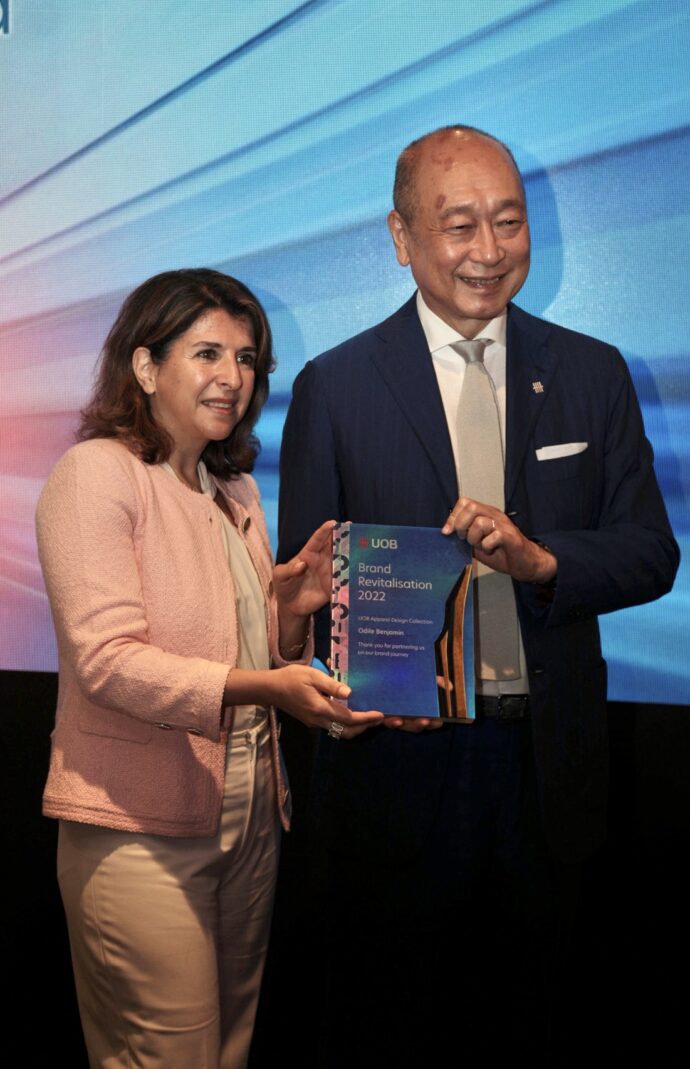 A refreshed logo and seal mark were also unveiled.
New apparel that incorporates inclusivity and diversity designed by Odile Benjamin, Founder and Chief Executive Officer of Estair Private Ltd will replace the current uniforms from tomorrow.

Benjamin is a former Divisional CEO of Licensing at FJ Benjamin Fashions where she headed the Guess Kids license business. She was also the driving force behind the company-owned Raoul brand which was retailed internationally.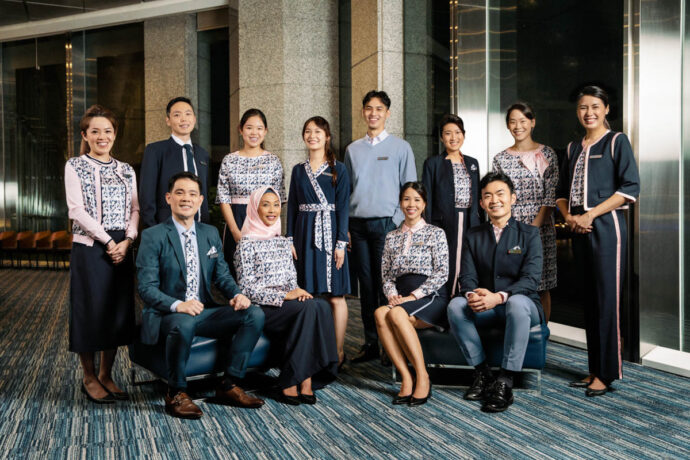 Branch ambassadors enjoy the versatility and flexibility to dress according to their roles and preference.
An integrated regional brand campaign 'Doing Right By You' showcases the bank's transformation to be future-ready for its customers and its people in the new banking era. 'You are Unique' and 'One Bank for ASEAN' are the two key messages. The campaign will roll out on 15 September 2022 across Singapore, Hong Kong, Indonesia, Mainland China, Malaysia, Thailand and Vietnam.
UOB intends to intensify its focus and investment in the region to develop and help realise the potential of the people in ASEAN. It is committed to facilitating economic flows within and with ASEAN to support businesses across generations.
The bank will double down on three strategic areas of Connectivity, Personalisation and Sustainability to do right by its stakeholders, including customers, colleagues and the community.
Connectivity calls out the core strengths of the bank with its regional footprint and one-bank approach to connect businesses with and within ASEAN, opening doors to new opportunities for growth across ASEAN.
"Since 2011, our Foreign Direct Investment advisory unit has supported over 3,600 businesses across geographies to seize inter-regional trade and investment opportunities. Companies we have supported since 2014 are projected to invest S$34 billion and generate almost 160,000 jobs across Southeast Asia and Greater China,' shared Mr Wee Ee Cheong.
Personalisation captures the bank's focus on customer-centricity and commitment to understanding the unique needs of each customer through a combination of data and relationship-led insights. The bank can then create solutions that are aligned to customer needs, in a manner that engages them and better anticipates their life goals.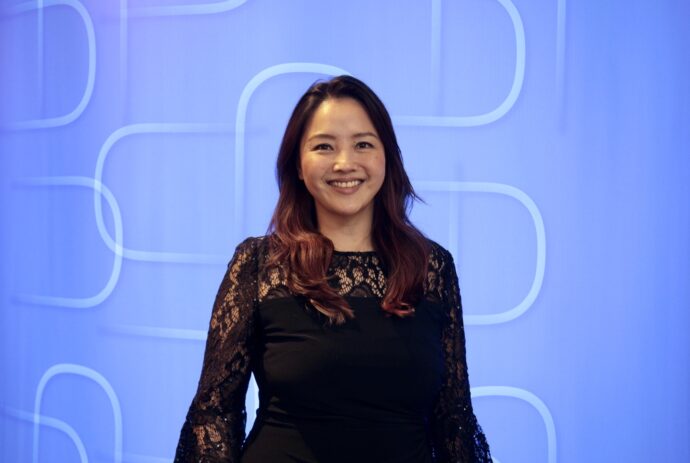 Jacquelyn Tan, Head of Group Personal Financial Services at UOB shared "We are all unique, from our preferences and needs, right down to our financial goals. Therefore, understanding our customers through a combination of data and relationship-led insights is the foundation for us to deliver our promise to do right by our customers. We believe that because every customer is unique, they should have a personalised experience with UOB, whether it is engaging with us digitally, through our relationship managers or physically at our branches. This is what drives us to consistently sharpen our approach to develop new solutions and services that are relevant to our customers and their ever-changing lifestyle and life stage needs."
Sustainability reflects UOB's long-term approach to the future. Impactful and sustainable development across the region captures its commitment to helping businesses advance responsibly and positively impact the environment and foster social inclusiveness alongside economic progress. UOB is also committed to giving back to the communities through its initiatives in art, children and education.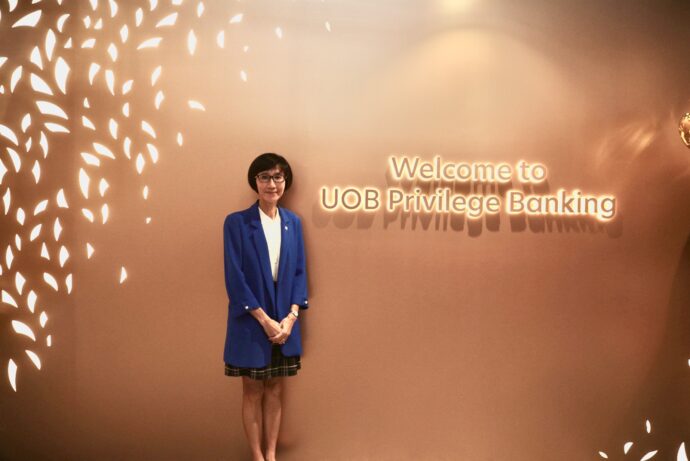 "Physical space makes great social interaction"

Janet Young, Head of Group Channels and Digitalisation and Group Strategic Communications and Brand, UOB
That was the takeaway from today's launch that stood out for me. People are returning to Singapore and more are visiting branches. 4 in 10 Singaporeans and 1 in 3 Asean prefer integrated banking through digital and physical branches.

Janet adds "we've progressively made changes to our UOB branches and wealth management centres, redesigning them for customer engagement and advisory, such that deeper conversations around customers' needs, beyond banking, can take place. The changes to our branches are in tandem with our people transformation where we have consistently invested in programmes and training and have already upskilled more than 90 per cent of our branch ambassadors in Singapore and across the region. This has enabled our people to deliver a personalised and enhanced customer experience to our customers – both individuals and businesses."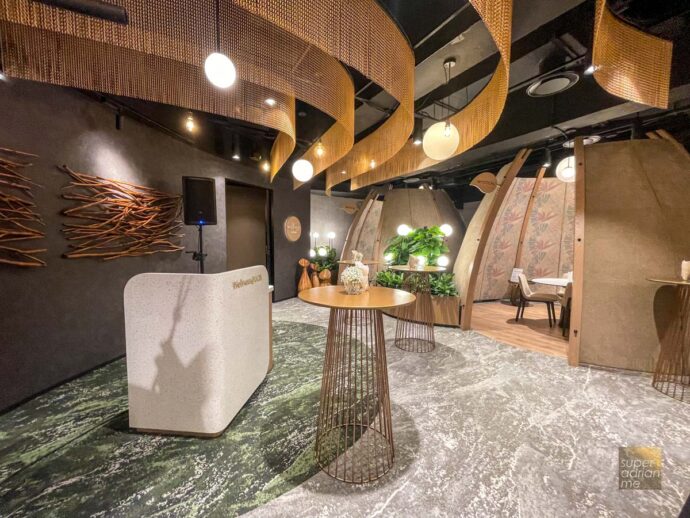 As part of this process, customer-facing branches have been progressively given a facelift with new features. Janet showcased some of the new branches in the region including the High Street Wealth Centre Orchard and the recently refreshed Upper Bukit Timah Branch, Kelapa Gading branch in Indonesia, Privilege Banking Centre in Bangsar, Malaysia, Privilege Banking Centre in Central Plaza in Vietnam, and Chachoeongpao SME Business Centre, and the new flagship building UOB Plaza Bangkok in Sukhumvit, Thailand.
At the UOB Orchard Privilege Banking Centre that opened in mid-August this year, it is fitted with 3 pods, five meeting rooms and areas for wellness. The design concept is centred around a "magical forest" with biophilic elements.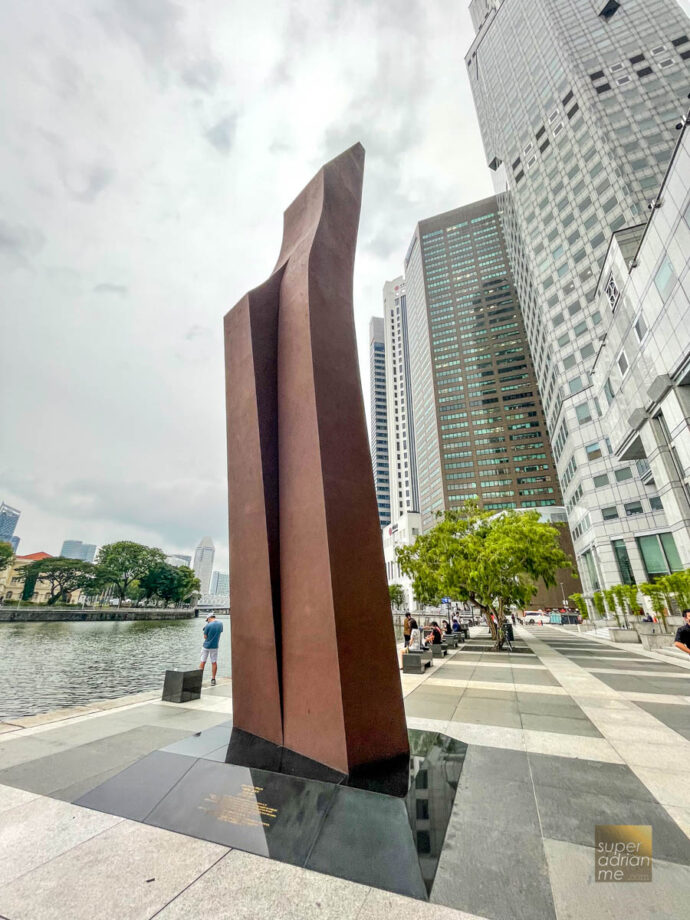 Mr Wee also introduced Italian sculptor Ms Anna Chiara Spellini at the launch. Her Vitalità bronze sculpture is located next to the Singapore River at UOB Plaza. Spellini has created over 300 individual works of art, in bronze and marble including a life-size antique car (Cottereau Populaire) in bronze for the Nicolis Museum of Vintage Cars in Verona, Italy and the Black Charging Bull at the Gardens by the Bay in Singapore.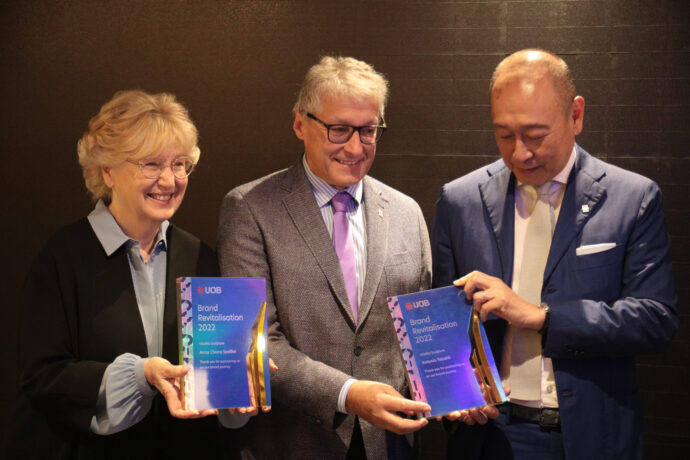 The 12 metre sculpture is a fitting representation of the Bank's commitment to progressiveness and transformation. The sculpture has also been installed in UOB offices in China and Thailand. It will be added to the rest of the bank's key markets to serve as an inspiration to UOB staff.