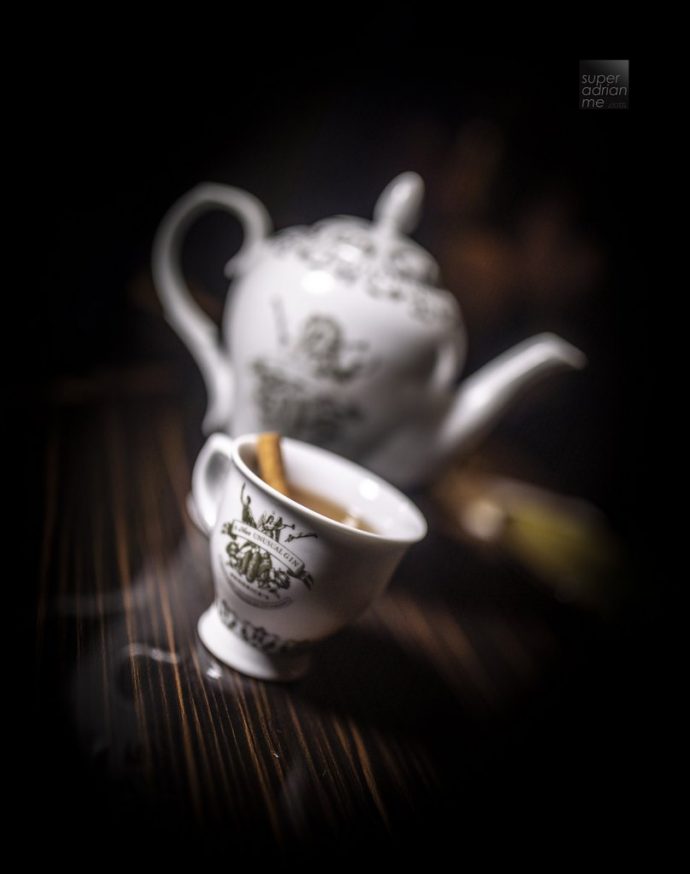 PORTA Fine Food & Import Company at Park Hotel Clarke Quay has a refreshed its modern European and Mediterranean menu thanks to Executive Chef Alex Phan. Chef Phan has previously cooked at Tippling Club, Open Door Policy and Sorrel.
Guests here still get to enjoy a non-pretentious bistro-style meal in a modern contemporary environment. My visit was not a disappointing one.
Appetisers
Grilled summer vegetables with Hummus

Spicy Salmon Tartare

Chicken and Egg

Confit Lamb Pastilla
Chef Phan has created four new appetisers for us to try and the two that I really like are the Spicy Salmon Tartare (S$16) as well as the Chicken and Egg (S$14).
The Spicy Salmon Tartare was absolutely divine. Diced salmon is tossed with sugar cane vinegar, Sriracha and Japanese Kewpie mayonnaise, diced de-skinned crystal pear and bonito furikake. It is served with crispy nori sandwiched by deep fried rice paper.
The Chicken and Egg dish is a salad of skinless chicken thigh, soft boiled egg soaked in beetroot juice which gives it a pink colour, white and purple cabbage, white onions, edamame, and corn in a sesame dressing.
That's not because the Grilled Summer Vegetables with Hummus (S$14) or the Confit Lamb Pastilla (S$14) were not good. I am just not that fond of hummus or lamb.
Mains
Pork Belly

Roast Chicken Leg

Barramundi
You will fall in love with the sous vide Pork Belly (S$26). The tender meat is glazed with BBQ sauce and served with mashed potatoes and leeks.
The tender Roast Chicken Leg (S$24) is my favourite. It is so tender because the fresh chicken leg is brined in salt water for six hours, salted and sous vide cooked in olive oil for 12 hours then shallow-fried. This dish is inspired by duck confit that involves a centuries-old process of preservation consisting of salt curing a piece of meat and then cooking in its own fat.
Chef Phan's Barramundi (S$24) is from Ah Hua Kelong. He oven grills the barramundi and then sears skin-side down on plancha. The Barramundi is served with Ratatouille in a spicy tomato sauce and charred mussels to add a touch of smokiness.
Desserts
Key Lime Meringue

Black ForestSpice

Spiced Apple Tarte Tatin
Desserts here are as good as the appetisers and mains. So keep some space for desserts. The key lime meringue, spiced apple tarte tatin and Black Forest cake are new to the menu.
The Key Lime Meringue (S$12), inspired by the American key lime pie, is an eggless lime pannacotta served with kaffir lime jelly and vanilla sablé crumble.
I really liked the Black Forest (S$14). The chocolate lava cake is served with whipped coconut cream, chocolate shavings and Maraschino cherries that are enhanced with cinnamon, juniper berries and star anise and sprinkled with toasted desiccated coconut. The chocolate lava cake is made with Filipino dark Malagos chocolate with 75% cocoa mixed with butter flour, sugar and eggs.
Dinner and Set Lunch Menus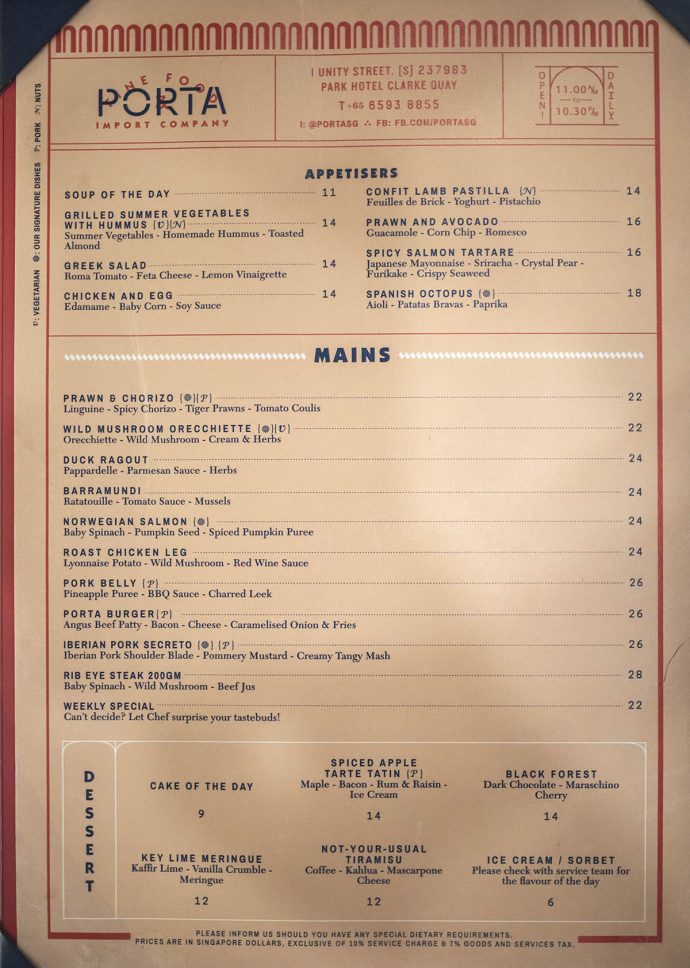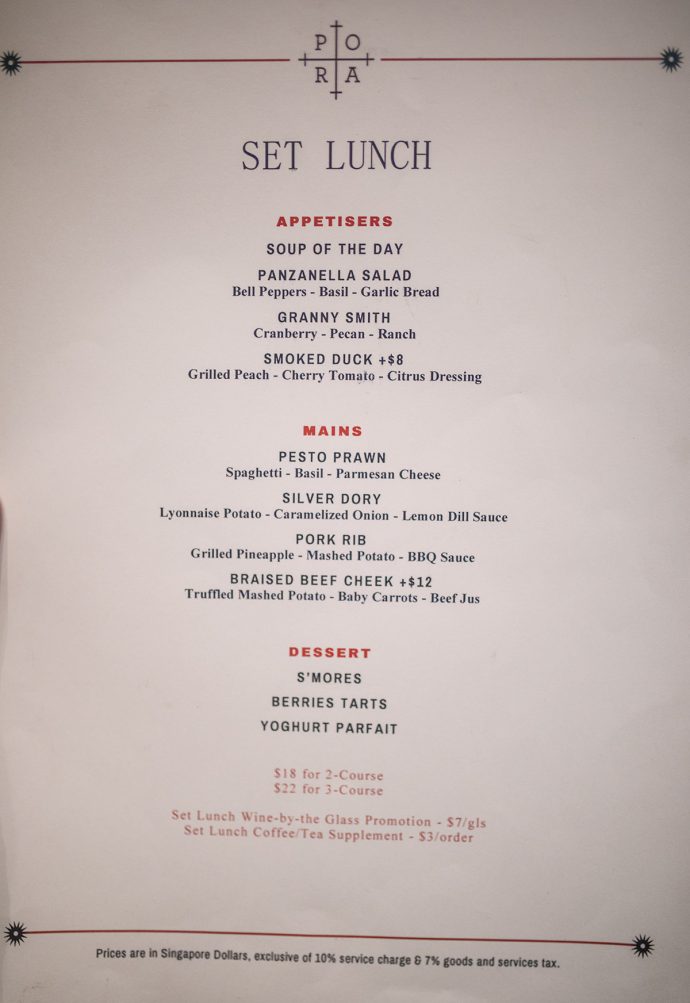 The set lunch menu here looks pretty attractive too priced at S$18 or S$22 for a two or three-course meal.