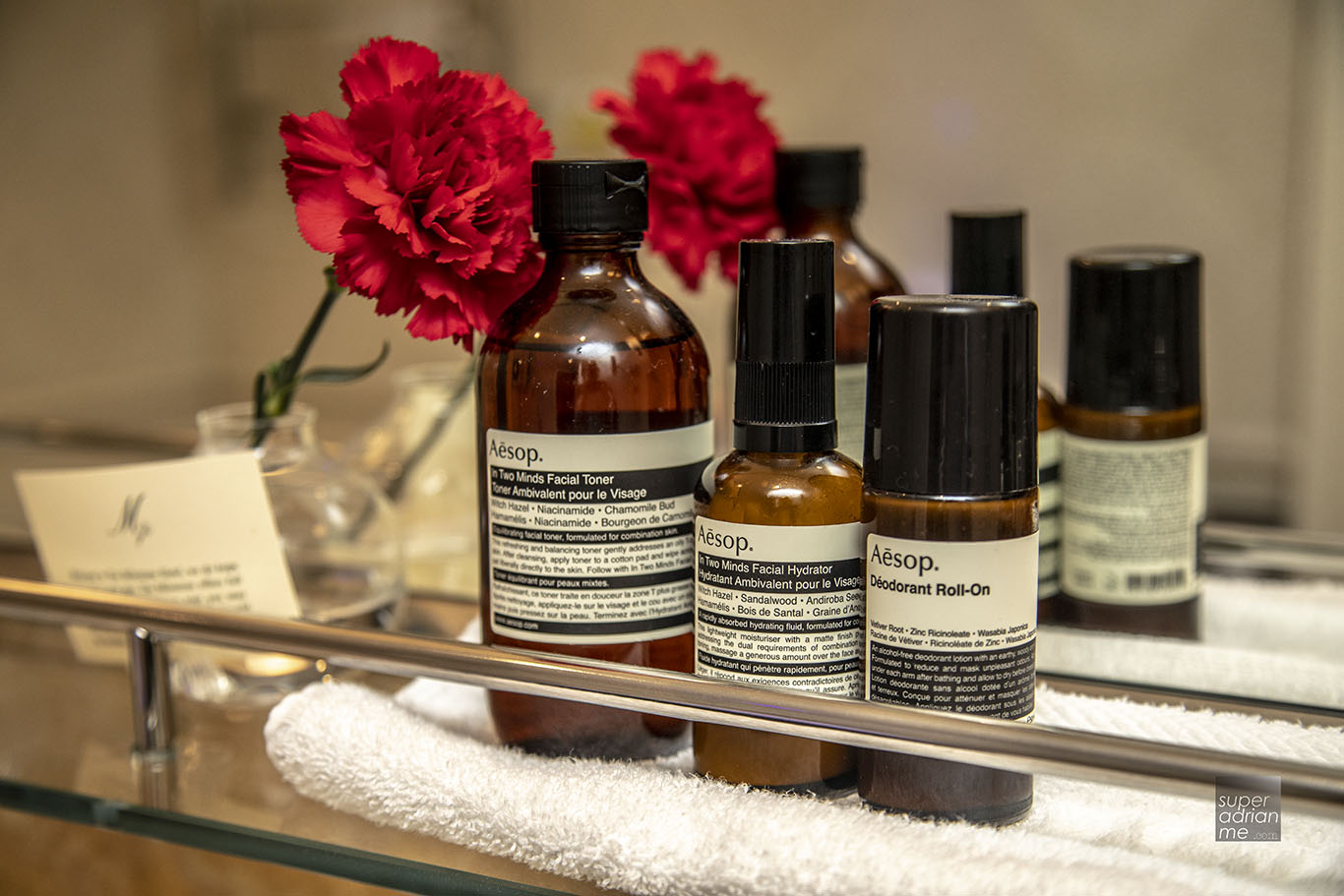 Aesop has partnered with Sembcorp to introduce the Rinse and Return programme, a cosmetic packaging recycling initiative. Aesop stores in Singapore now accept cleaned aluminium tubing, and glass or plastic containers from any brand. It joins other brands such as L'occitane and Body Shop that currently encourage consumers to bring in empty bottles for recycling.
Aesop aims to increase customer awareness and reduce the amount of packaging that ends up in the landfill with its Rinse and Return programme. For each Aesop container collected, Aesop will donate S$1 to support Zero Waste SG, an advocate for the circular economy that shares Aesop's commitment to influencing positive environmental change. Aesop will donate up to a maximum of S$10,000. So Aesop customers, do your part and help to recycle at least 10,000 Aesop bottles.
As part of Aesop's journey to minimise its footprint, its approach to design continues to evolve and incorporate more ethical, sustainable and circular principles. Where possible, formulations are housed in highly recyclable packaging materials such as glass and aluminium tubing. For products frequently used for travel or in wet areas, recycled PET plastic offers a lightweight, eminently portable and safe option. Bottles are manufactured using a minimum of 97% recycled material sourced from post-consumer kerbside recycling.
Aesop has been certified by Climate Active in July 2020 for having achieved net-zero carbon emissions in Australia since 1 January 2018. In August last year, it received the Cruelty-free International Leaping Bunny approval, which is testimony that its products have never been tested on animals. In October last year, Aesop became a Certified B Corporation. As part of Natura &Co., Aesop is working towards the group's 2030 Sustainability Vision. A key objective is to ensure that all packaging be reusable, recyclable and/or compatible by 2025.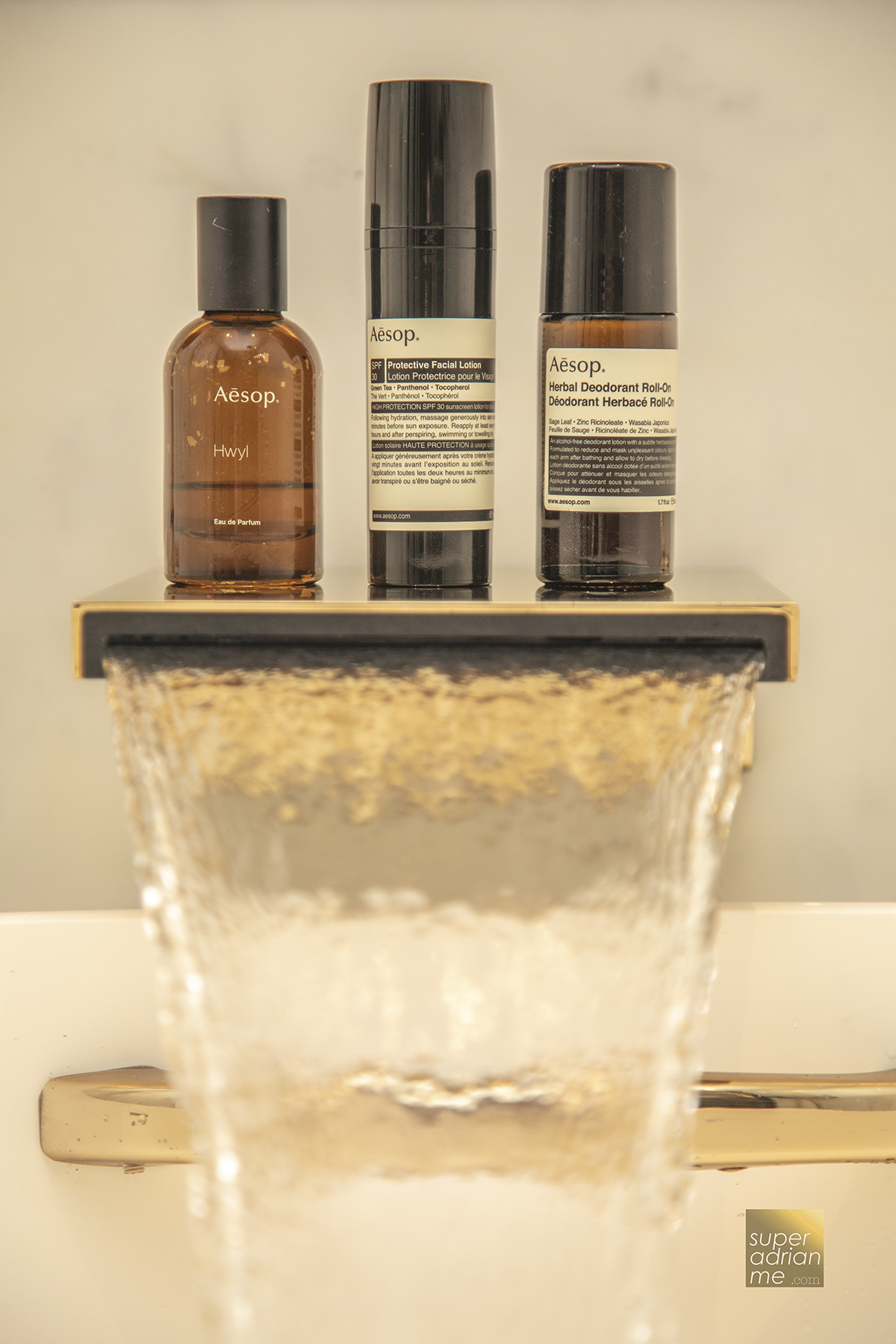 The skincare brand has been using glass jars and bottles because they can be recycled. The amber tint on the glass provides protection to the product inside. Plastic is used for Aesop's bath products to eliminate the risk of glass bottles slipping and breaking in the shower.
Bottle returns for recycling have also been introduced at Aesop Rundle Street in Adelaide since September 2020 where the used 200mL Aesop glass bottles are subsequently sanitised and refilled. This is being expanded to other products and cities with a view to developing a refill or closed-loop solution for 50% of the packaging range by 2030. In 2018, Aesop's Hong Kong customers could return plastic and glass packaging from any cosmetics brand. IThe removal of cardboard sleeves from Aesop's Gift Kits and City Kits has eliminated an estimated 1.6 tonnes of single-use plastic last year.
We are just glad that after all these years, Aesop has finally given regular customers in Singapore another way to send in empty bottles for recycling besides tossing them into the recycle bins at our homes. There is also a limit to the number of bottles we can keep to reuse.