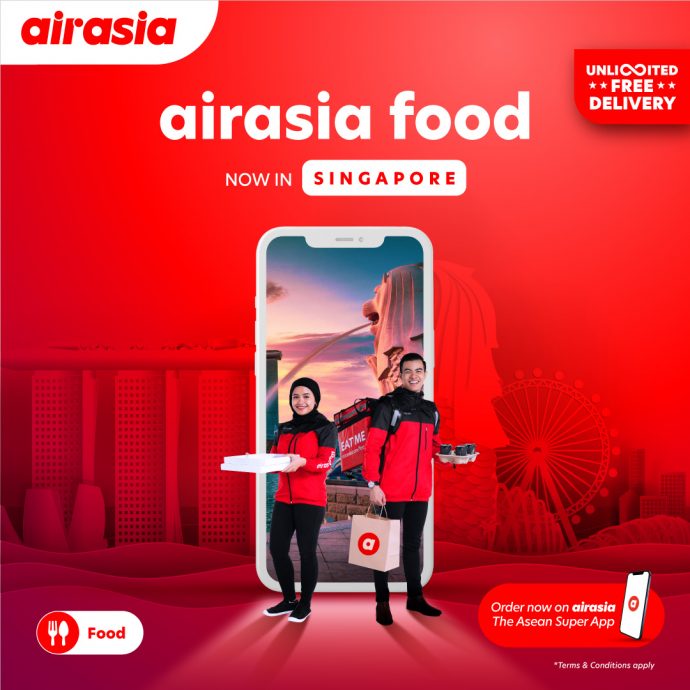 Airasia has joined the food delivery scene here in Singapore with the launch of airasia food. The airline is set to revolutionise the food delivery service sector in Asean with its debut here. To use the app, you need to download the airasia super app or access its website at airasia.com/food.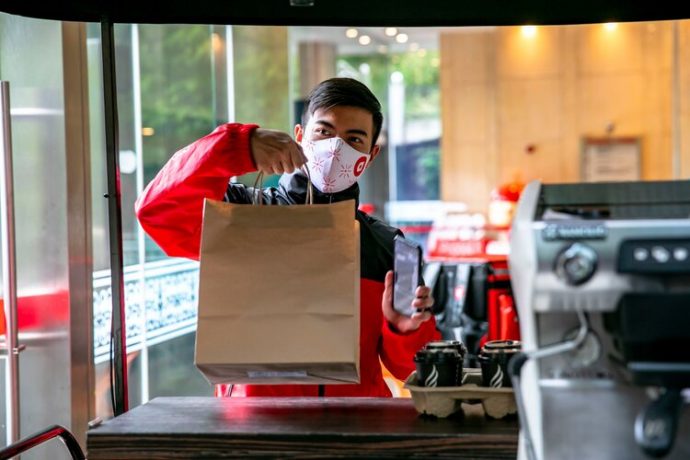 It is easy to spot the bright-red uniformed delivery team on the streets across the island joining competitors Grab in with the green food carrier bags and the pink FoodPanda and baby blue Deliveroo.
Popular outlets such as No Signboard Seafood, The Shepherd's Pie, Swee Choon Tim Sum, Maki-san, Pizza Express and others have come onboard. More merchants are expected to sign up given the positive response.
Enjoy unlimited free delivery from 2 to 16 March 2021 for deliveries within 8km from the order point.
Tony Fernandes, CEO airasia Group, shared that this expansion into Singapore is a key milestone for AirAsia super app despite the tough times dues to Covid-19. At least 50% of Singaporeans eat out every day. In 2020, there were over 2.7 million active online food delivery users here.
"At airasia food, our mission has always been to help local food businesses keep their cost Low by offering a much lower commission rate that can then be passed on to customers so they can enjoy even lower prices for their favourite dishes."

Tony Fernandes, CEO airasia Group
Restaurants and food outlets who wish to join the programme can submit their interest through this online form. airasia food will provide dedicated teams who will onboard merchants and enable them to go live within 48 hours with no registration or setup fees. Those who would like to be part of the airasia Delivery Team can visit this page to sign up.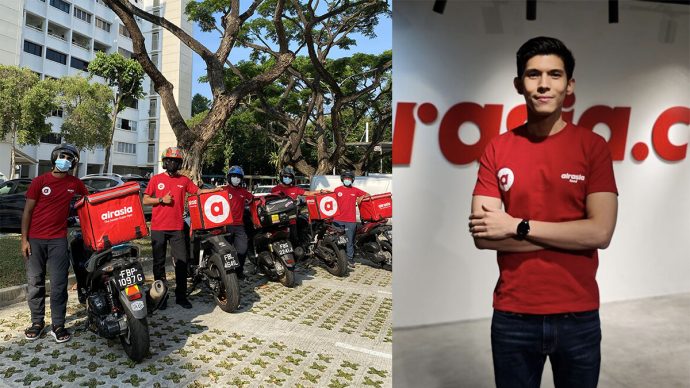 "Based on our incentive scheme, we estimate that delivery riders can earn up to S$700 a week on average and I am sure this presents a very viable option for most riders whose take-home income could have been impacted by the recent rise in petrol prices. Coupled with the lower commission rates for merchants and one of the most affordable delivery rates compared to market incumbents, we want to contribute positively towards the whole food delivery chain in Singapore and to further grow this segment."

Lim Ben-Jie, airasia's newly appointed super app Head of e-Commerce as at 1 March 2021