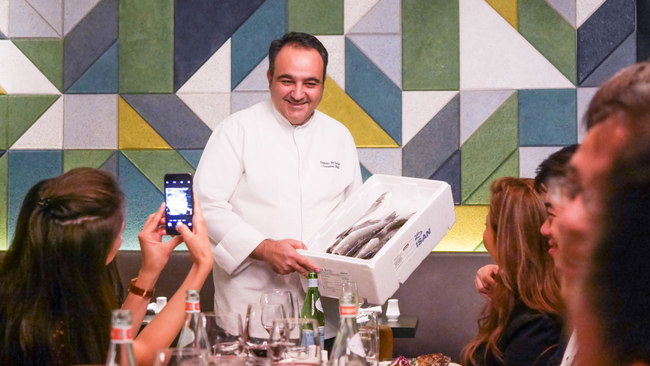 An all-day dining venue that ticks all the boxes can be found right in the town. Beach Road Kitchen at JW Marriot Singapore South Beach prides itself in an all-you-can-eat spread, served with an ambience worthy of a fine dining establishment. A rare one in the buffet scene, but a welcomed one. Executive Chef Stefano Di Salvo and his team are powered by a passion for rejuvenating diners with their wide array of local and international offerings, for every mood and fancy. Date night, birthdays or even Mother's Day can find its rightful place alongside the seemingly endless rows of seafood antipasti, charcoal grill and (everyone's favourite) dessert showcase. Lunch begins at S$58/person, with dinner going for S$78/person. Early birds can give the breakfast menu a try at S$42/person or Sunday brunch at S$108.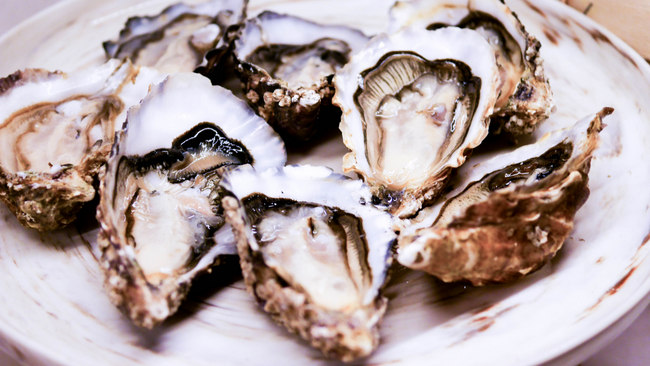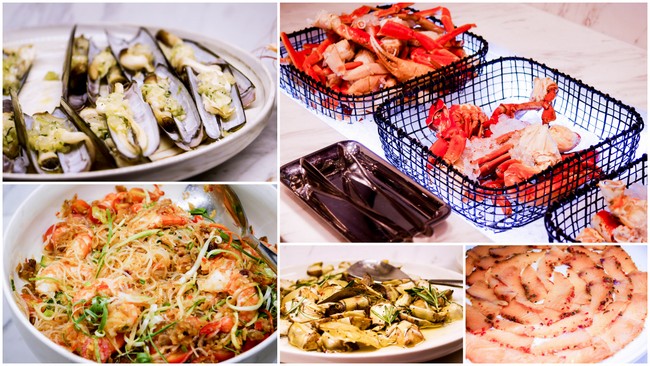 Hard to miss, the Seafood Room. Offering more than just your usual fare of poached seafood, it serves up everything from spiced-smoked fishes, appetising salads to sweet, plump oysters shucked on demand. One could easily spend the entire meal filling up in there, but, let's not forget the Cheese and Charcuterie station. Should you opt for the S$29/person top up for free flow pours, the Michel Lynch prosecco and their house selection of red and white would go oh-so-well with each and every one of their starter selections. Not to mention, at quite a steal too.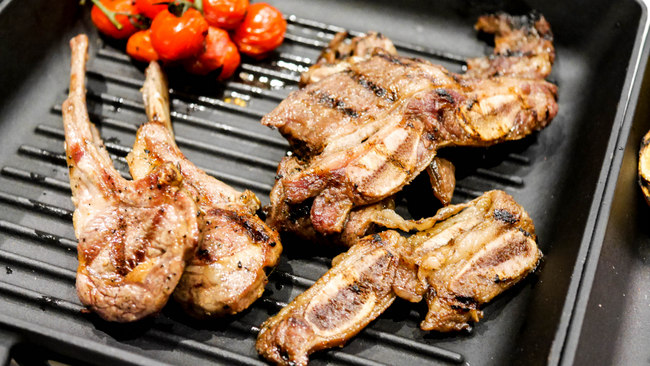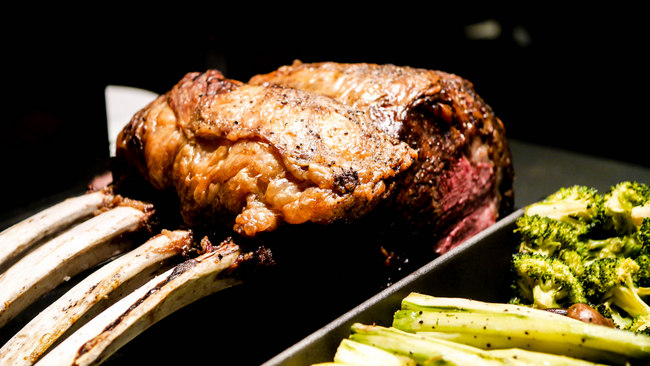 For those who love their meats, you should make a beeline for their Charcoal Grill. Handsome cuts of rib eye roasts or tomahawk steak can be spotted there, alongside grill-to-order lamb chops, chicken and even foie gras (served on a grilled brioche). Next to this spread is an array of Local Favourites. Fried rice and char kway teow aside, there are Indian and Western options as well. A little tip, skip the blanched chicken. Combine the beloved chicken rice with a well-seasoned piece at the grill.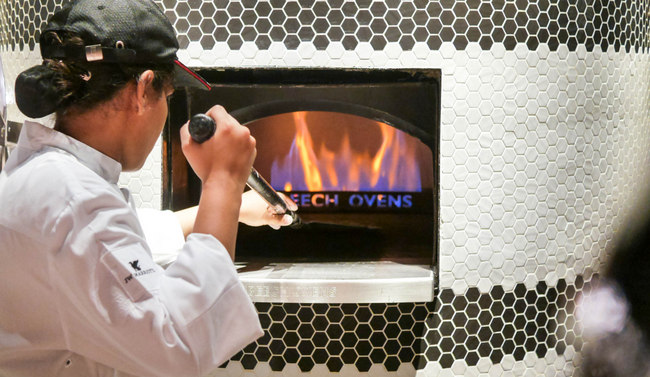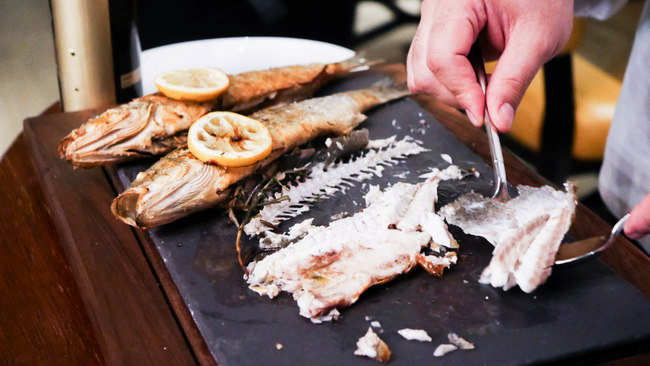 Before rushing back to the table, grab a piece of their piping hot pizza slices. Located right in the middle of the restaurant is their Pizza Oven, where a dedicated chef will be dishing out their signature truffle pizza as well as baked seafood and chicken dishes.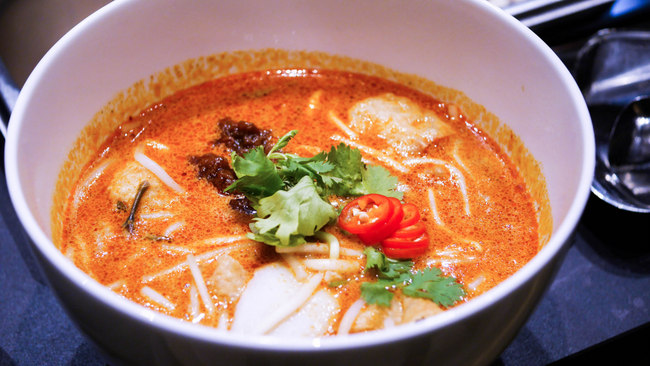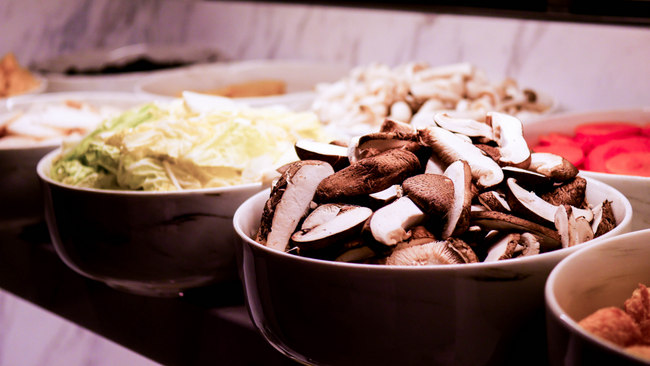 While the pizza flavours are fixed, diners can exude their culinary creativity at the Noodle Bar. Think yong tau fu, upgraded. Everything from fried tofu puffs, mushrooms to cockles can be found here. Pick your favourite combination of ingredients, and pass it over to one of the dedicated chefs. A favourite is the laksa, which goes great with an extra dollop of chilli paste.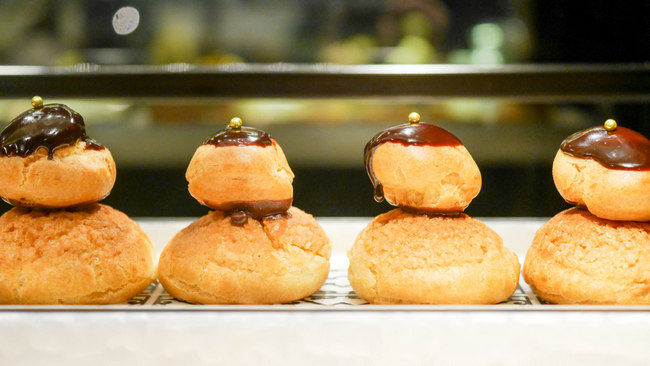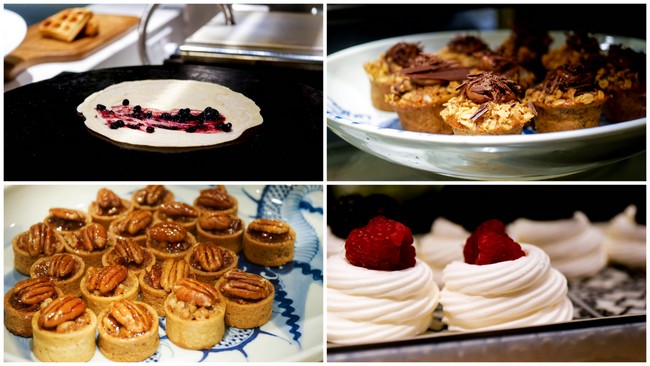 If you survive the endless onslaught of savouries, you can move on to the over-the-top Dessert Showcase. Don't miss out on the chocolate-coated macadamia nuts on the side. They go well with pretty much everything at the dessert table, including the row of tiny chocolate profiterole towers. There is also a chef, ever-ready, to prepare crepes and waffles to suit your every whim and fancy. Jams, chocolate sauce and all the works are all available to make your dessert dreams come true.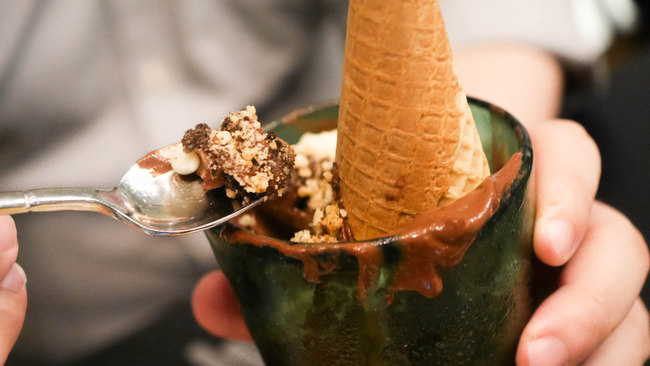 Beach Road Kitchen is shaping up to a good start. While the Chef Stefano is still working his way around the complex flavour profiles of our local fare, his antipasti, grill and dessert selection sets a stable base for more to come. The ultimate draw will be the free flow pours, as his highlights go so well with them. Not to mention, the grandeur feel of the establishment and the colourful skyline of the city makes for a great night out, wine glass in hand.
Beach Road Kitchen is located at JW Marriott Hotel Singapore South Beach, Level 1, South Beach Avenue, 30 Beach Road, Singapore 189763.
Tel: +65 6818 1913