Ben & Jerry's newest dessert collection draws inspiration from timeless dessert classics, featuring delectable offerings such as Churray for Churros!, Mousse Pie, and Oatmeal Dream Pie.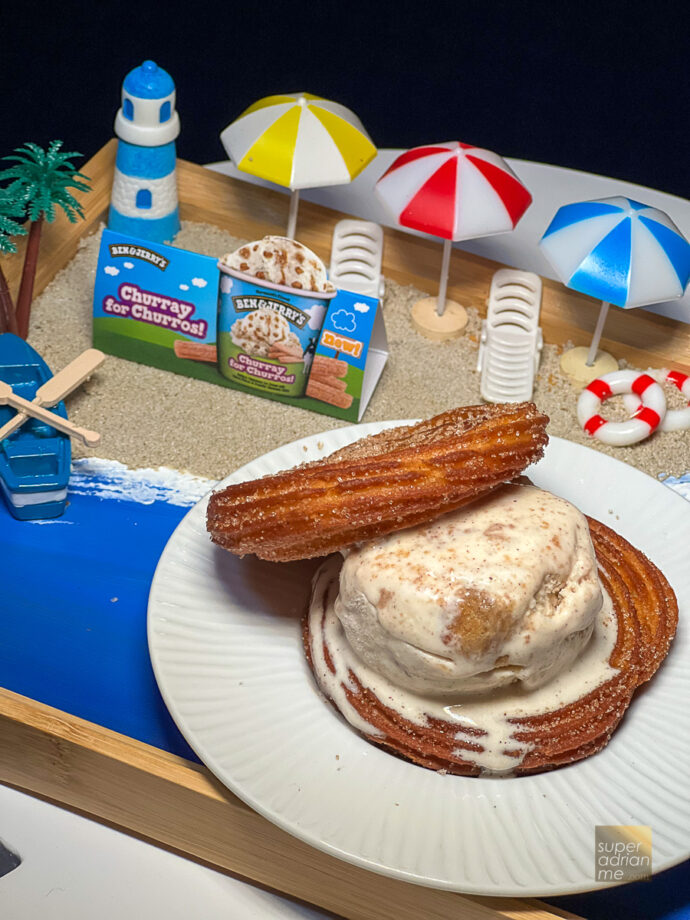 Indulge in a symphony of flavours with Ben & Jerry's latest dessert creations. Churray for Churros! delights your taste buds with its rich, buttery cinnamon ice cream intertwined with generous chunks of crispy churro pieces. The Mousse Pie is a lavish treat, featuring decadent chocolate mousse nestled within a chocolate cookie pie crust, elegantly swirled into creamy milk chocolate ice cream.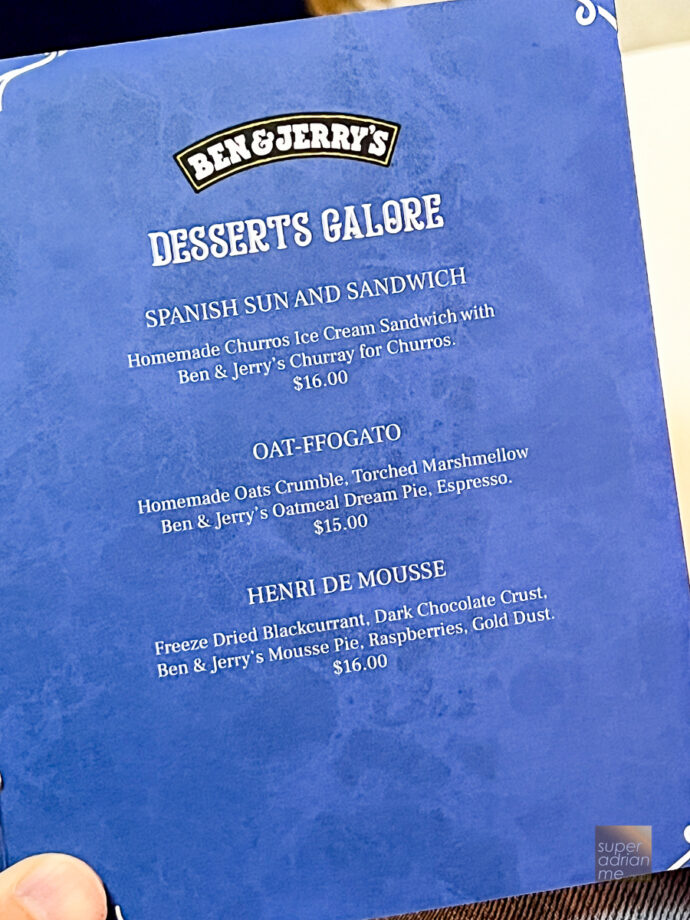 For those seeking a vegan-friendly delight, the Oatmeal Dream Pie is a certified confectionary masterpiece, boasting non-dairy ice cream, hearty gluten-free oatmeal cookies, and luscious marshmallow swirls.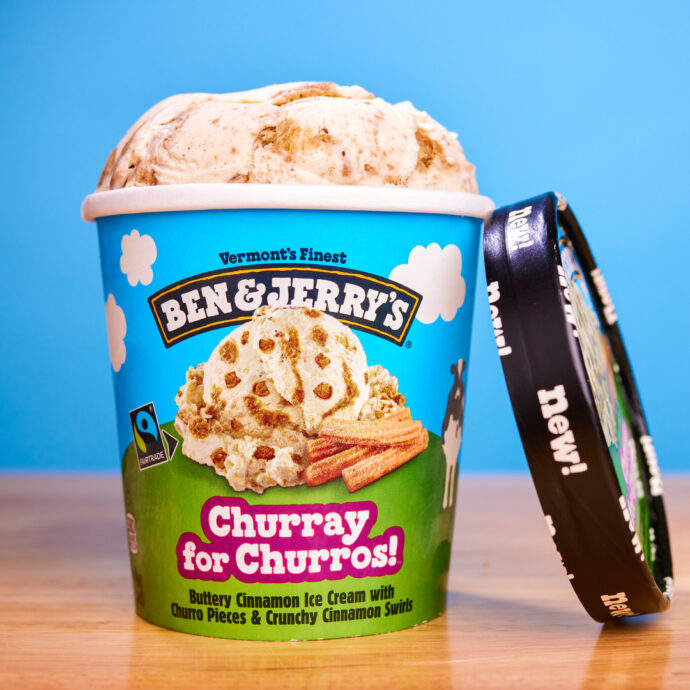 These mouthwatering sensations are now within your reach! Ben & Jerry's Churray for Churros!, Mousse Pie, and Oatmeal Dream Pie can be found at major supermarkets, convenience stores, and online, priced at just S$15.04. Don't miss the chance to savour these delectable delights and snag exclusive merchandise, but hurry, as stocks are limited!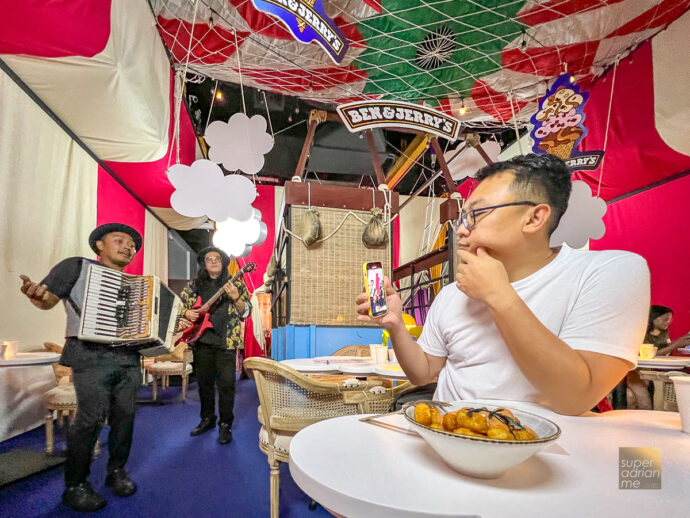 In an exciting partnership, Ben & Jerry's has joined forces with the immersive dining experts at ANDSOFORTH to present an immersive sensory experience at The Gentle Club.
Embark on a journey from the comfort of your dining chair to discover interactive desserts reimagined by the all-new series of ice creams. The Gentle Club is inspired by Jules Verne's "Around the World in 80 Days". Be whisked away on a decadent adventure with Mr Fogg's meticulously crafted interactive and sensorial experience and enjoy a churr-ious take on an ice cream sandwich, fluffy marshmallow clouds amidst steaming coffee, and an intense chocolate-y twist on a classic pie.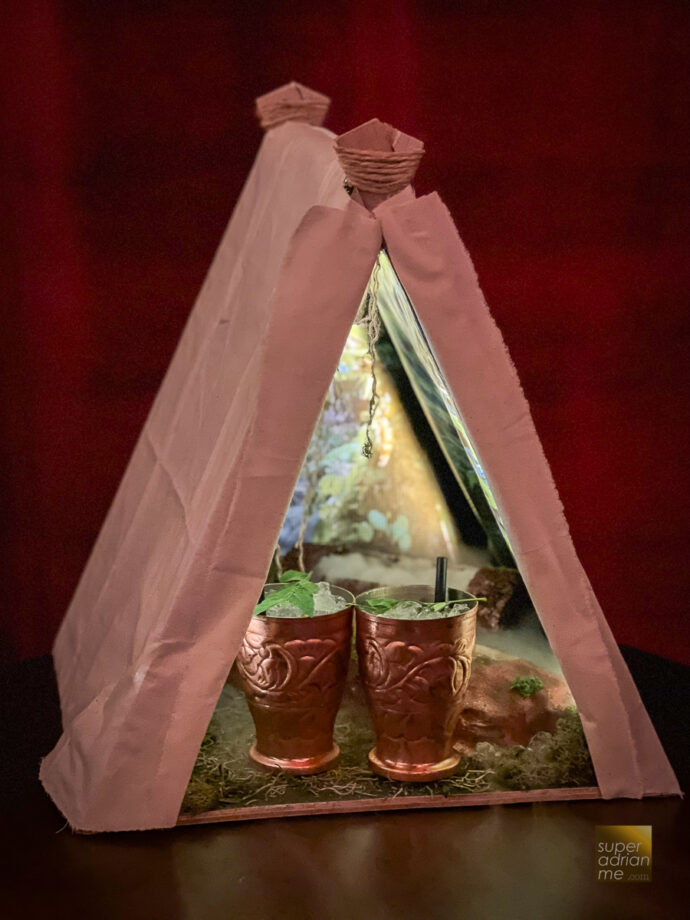 Book a seat at the Gentle Club, available till 31 October 2023, for this one of a kind experience with ANDSOFORTH and Ben & Jerry's. S$28 (+ GST and Booking Fee) tickets are available through ANDSOFORTH. You get a complimentary beverage, and the option of a non-alcoholic alternative. During the 90-minute visit, guests may explore additional drinks and desserts from Mr Fogg's imaginative menu. Email of the exact address will be sent 24 hours before the show.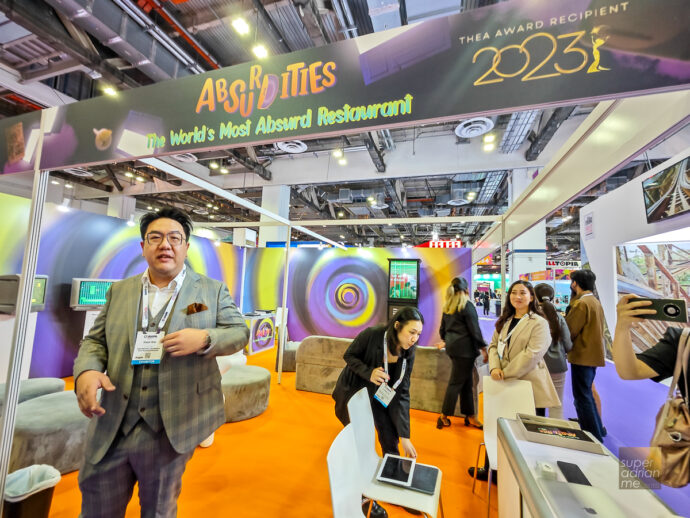 We are honoured to work with Ben & Jerry's, a brand that's known for its fun and creative flavours. Drawing inspiration from the new Desserts series has allowed us to push our creative boundaries and take our dining experience to the next level, and we hope we'll be able to tantalise your tastebuds and tickle your senses.

Stuart Wee, Co-Founder of ANDSOFORTH