KFC and Paris Baguette unveil temporary seasonal treats, whereas Milo and Starbucks offer charming and attractive merchandise. Additionally, to beat the heat in Singapore, you can savour three refreshing Ben & Jerry's flavours and Magnum's Starchaser and Sunlover flavours.
Have you Tried The new Magnum Starchaser and Sunlover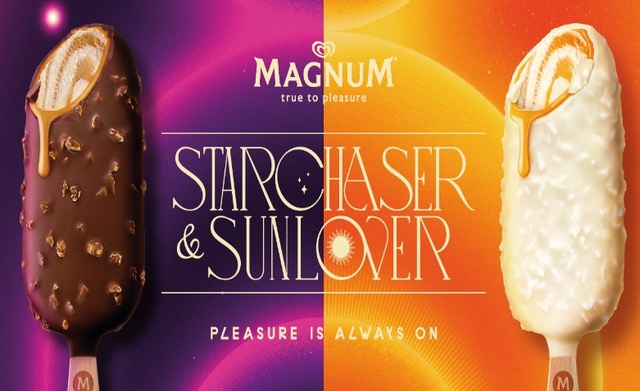 Magnum's two new limited-edition flavours, Starchaser and Sunlover, crafted to capture the vibrant energy and tribal spirit of summer festivals. Escape into a world of indulgence with with the cosmic nightscape of Magnum Starchaser and the radiant dayscape of Magnum Sunlover:
Magnum Starchaser – Velvety, buttery notes of popcorn-flavoured ice cream, swirled with hints of a rich caramel sauce, encased in thick cracking chocolate with caramelised corn crunch inclusions.
Magnum Sunlover – Cracking white chocolate with crispy coconut inclusions, unveiling a divine combination of light, sweet coconut ice cream entwined with tangy swirls of mango and passionfruit.
The all-new limited-edition Magnum Starchaser and Magnum Sunlover are available islandwide at major supermarkets, ecommerce platforms, Grab, Deliveroo and FoodPanda in mini multipacks of 6 at S$12.01. Magnum Starchaser single sticks are available at 7-Eleven and Cheers islandwide, while Magnum Sunlover single sticks are available exclusively at 7-Eleven, both at S$4.24.
KFC Comfort-A-Bowl

KFC's latest Comfort-A-Bowl is now available from only S$4.65 each, featuring popular teen's favourites including Mac N Cheese Bowl, Famous Bowl and a new Loaded Fries Bowl till 24 October 2023.
The new Loaded Fries Bowl is made especially for KFC fries fans. KFC's crispy golden fries and Popcorn Chicken provide the extra bite. They are generously doused with the signature KFDC Cheese Sauce and Original Recipe gravy.
The Mac N Cheese Bowl was first launched in 2018 and features al dente macaroni coated in KFC Cheese Sauce and topped with KFC Popcorn Chicken. In the Famous Bowl, KFC Whipped Potato and crispy popcorn chicken are drizzled with a blend of Cheese sauce and Original Recipe gravy with mushroom.
This limited-time Comfort-A-Bowl series is available for dine in, takeaway across all KFC outlets islandwide and via KFC Delivery, Grab, Foodpanda or Deliveroo.
Seasonal Paris Baguette x Lotus Biscoff Collaboration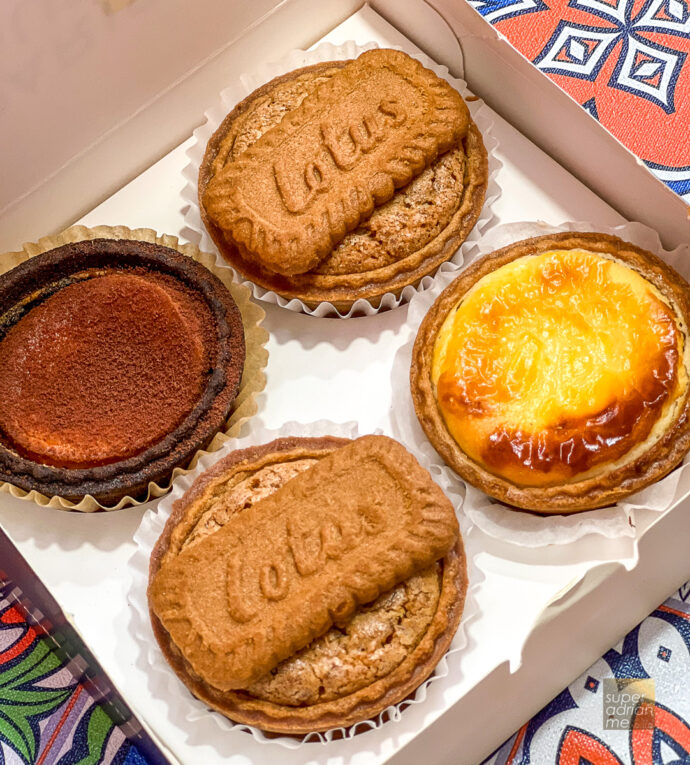 Paris Baguette has partnered with Lotus Bakeries to launch a limited-time collection of breads, cakes and pastries infused with Lotus Biscoff.
Available since 7 September, Biscoff fans can enjoy a delightful twist on the beloved classic in the Lotus Biscoff Mini Cream Cube Toast infused with Biscoff cream, biscuits and crumbs.
The Lotus Biscoff Royal Pudding features a mousse cream and a layer of jelly made with Biscoff. The Lotus Biscoff Caramelised Butter Pastry features a decadent caramelised butter pastry topped with a bountiful serving of cream cheese with Lotus Biscoff sauce and crunchy Biscoff biscuits. while the Lotus Biscoff Almond Butter Pastry is a soft and buttery almond butter cream pastry infused with Lotus Biscoff spread and topped with a Lotus Biscoff biscuit.
The Lotus Biscoff Almond Butter Tart offers a simple and crusty delight, baked with Lotus Biscoff and almond butter filling. There is also a Lotus Biscoff Cheesecake, an extra-rich, no-bake cheesecake that infuses Lotus Biscoff biscuits.
Be sure to try out these Lotus Biscoff treats at Paris Baguette. There are 3 for S$15 Royal Pudding Bundle and 4 for S$12 Tart Bundle promotions.
Ben & Jerry's New Dessert Series and a collaboration with Andsoforth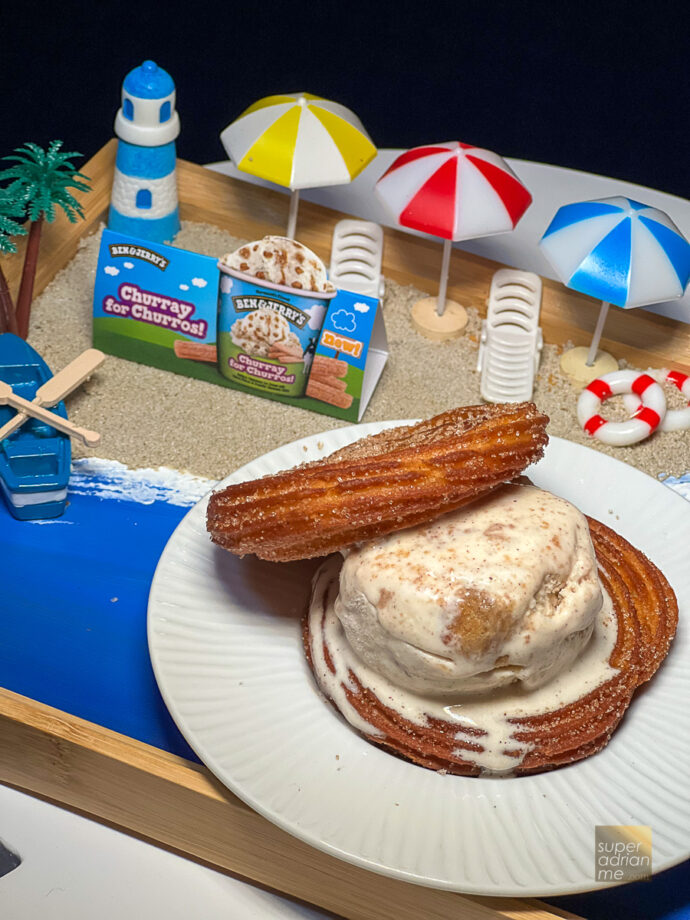 Ben & Jerry's newest dessert collection draws inspiration from timeless dessert classics, featuring delectable offerings such as Churray for Churros!, Mousse Pie, and Oatmeal Dream Pie.
Churray for Churros! delights your taste buds with its rich, buttery cinnamon ice cream intertwined with generous chunks of crispy churro pieces. The Mousse Pie is a lavish treat, featuring decadent chocolate mousse nestled within a chocolate cookie pie crust, elegantly swirled into creamy milk chocolate ice cream. For those seeking a vegan-friendly delight, the Oatmeal Dream Pie is a certified confectionary masterpiece, boasting non-dairy ice cream, hearty gluten-free oatmeal cookies, and luscious marshmallow swirls.
Available at major supermarkets, convenience stores, and online, priced at just S$15.04.
Ben & Jerry's has joined forces with the immersive dining experts at ANDSOFORTH to present an immersive sensory experience at The Gentle Club. Read more about that here.
People of MILO Collectibles are adorable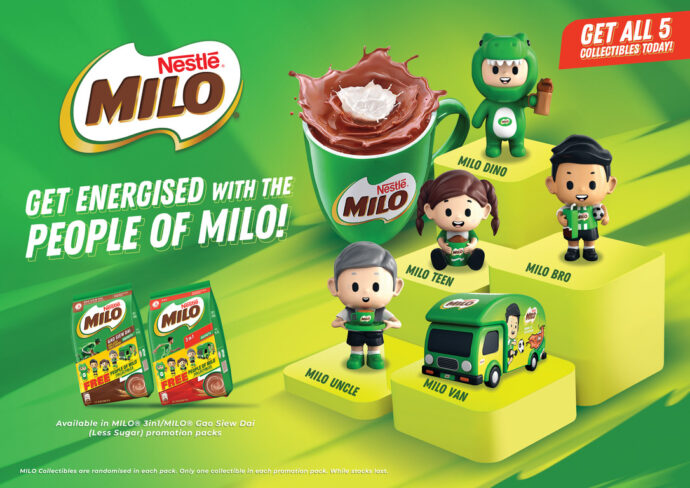 For a limited time, purchase any MILO 3-in-1 and MILO Gao Siew Dai promotion packs in stores and get a free randomised 'People of MILO' collectable.
Get yourself the entire set featuring MILO Bro, MILO Teen, MILO Uncle, MILO Dino and the MILO Van.
Stand to win a year's supply of FREE MILO by participating in the #SponsorMEMILOSG social media contest.
1. Purchase a participating MILO promotion pack to redeem a randomised 'People of MILO' collectible
2. Post a picture with your collectible and a cup of your favourite MILO on Facebook, Instagram or TikTok and show how you resemble one of the 'People of MILO'
3. Tag @MILOSingapore and use the hashtag #SponsorMeMILOSG
Relieve the Disney Magic at Starbucks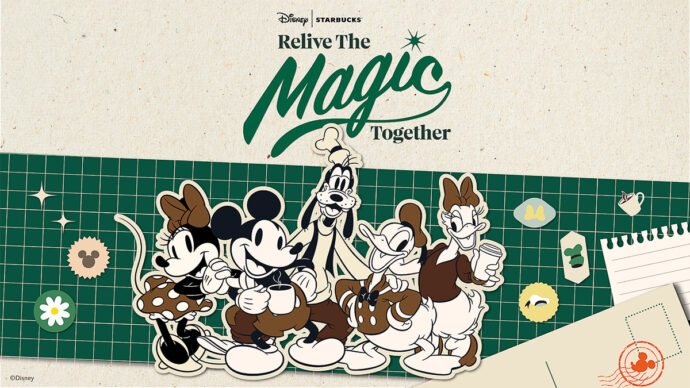 Starbucks celebrates 100 years of Disney magic with a collection of merchandise that are to irresistible to not get. The limited edition nostalgic collection features favourite Disney characters including Mickey and Friends, Chip 'n Dale, Dumbo, Stitch and Angel.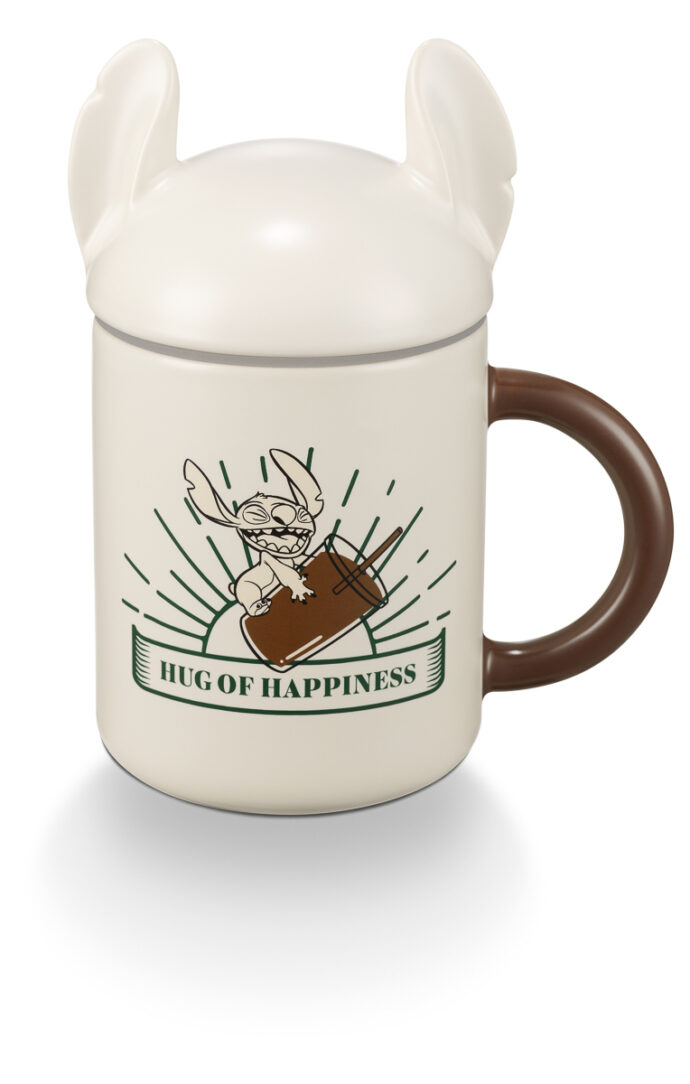 The Starbucks "Relive the Magic Together" merchandise collection comprises 15 different drinkware designs and six lifestyle accessories ranging from S$29.90 to S$55.90. The drinkware range features mugs, reusable cups and tumblers. Lifestyle accessories include reusable tote bags, umbrellas and pins.
There are collectible purchase-with-purchase premiums such as ceramic ornament cups and enamel pins. Top up S$9.90 for your premium with any transaction in-store and on the Starbucks Online Store (excluding Mobile Order & Pay). Available till 10 October 2023.
Purchase at Starbucks online, or ShopeeMall while stocks last.
We also checked out the mid-autumn Starbucks range.