"Bowmore's precise approach has created exceptionally expressive aged and rare launches that credit to the Bowmore portfolio and continue to drive our desire to produce highly coveted products. This complex house style ages like no other – the lengthy maturation process shapes and influences the exuberant, unique character of each whisky that remains undeniably Bowmore."

Daryl Haldane, Private Client Director, Beam Suntory International,

---
Bowmore 30-Year-Old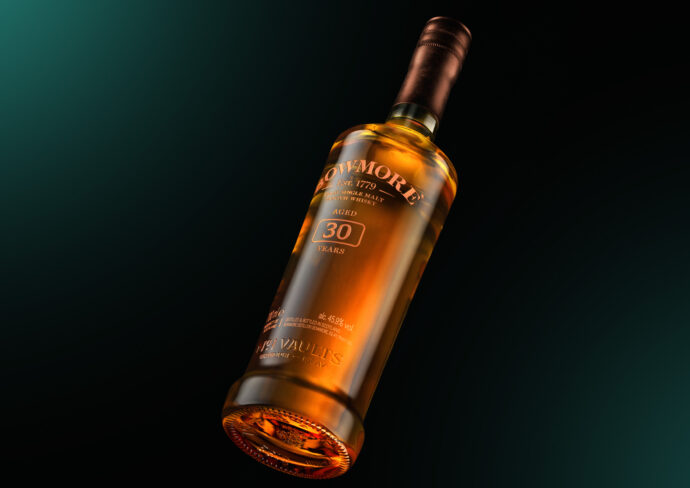 The Bowmore 30-Year-Old is matured in Sherry hogshead and Bourbon barrels for three decades. A tribute to Bowmore's rich and subtly smoky style, the under 3,000 bottles available globally are carefully selected from just two casks annualy and bottled at a cask strength of 45.1%, the whisky exudes aromas of ripe apricot, charred pineapple, mango and butterscotch. On the palate, tropical fruits and honeyed sweetness harmonise with a delicate peat smoke and hints of eucalyptus, culminating in a warm, lingering finish.
---
Bowmore 40-Year-Old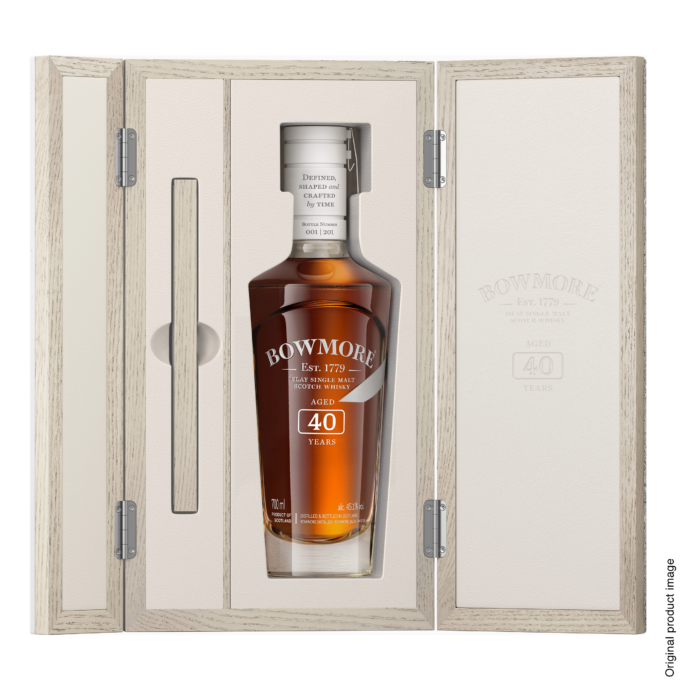 The are a little over 100 bottles of the Bowmore 40-Year-Old globally. Drawing inspiration from the passage of time and the coastal terrain surrounding the Bowmore distillery, this limited release encapsulates the colours and textures of Islay's ancient stone and weathered driftwood.
Bottled at a cask strength of 48.7%, this Bowmore 40-Year-Old offers aromas of juicy papaya, passionfruit, rich cocoa and butterscotch, combining the flavours of cocoa and tobacco with butterscotch and subtle peat smoke.
---
Bowmore Timeless 1969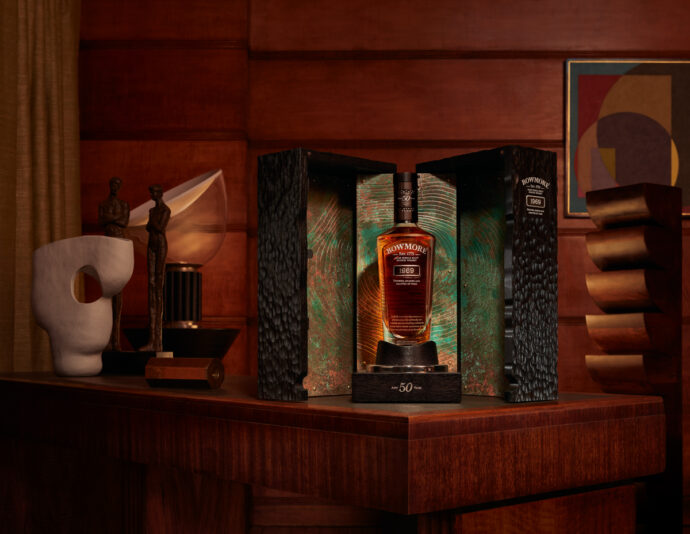 The Bowmore Timeless 1969 is an exemplary expression from the incredible decade for distilling at Bowmore. One of Bowmore's rarest and most iconic single malts captures the essence of this defining era of the distillery.
This epic union between spirit and oak offers aromatic whiffs of freesia, geraniums, lilies, chablis, citrus fruit, and gooseberries with acacia honey, apple pie, vanilla and cream, that follows with blossoming flavours of carnations, accompanied by sweet lemon meringue, grilled almonds, and creme caramel fudge, tinged with hin s of white pepper, nutmeg, and coconut, and a lingering subtle sweet and warm finish.
---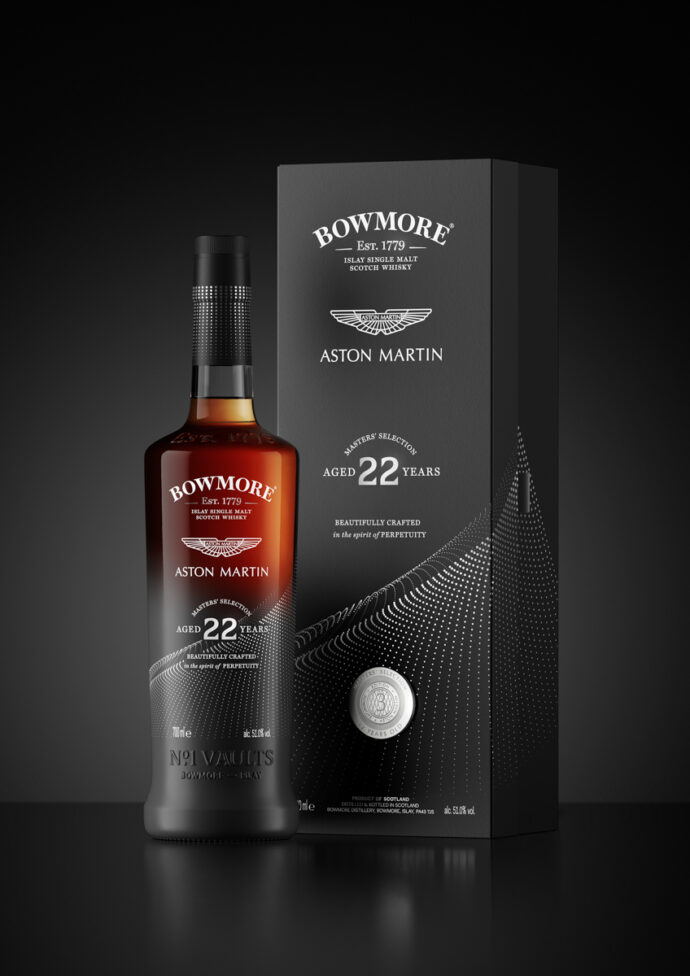 The 2023 editions of the Bowmore Timeless Aged 29 Years, Bowmore Aston Martin Masters' Selection Edition #3, 22-Years-Old, Bowmore 30-Year-Old, Bowmore 40-Year-Old, and Bowmore Timeless 1969 will be available for sale in 2024.