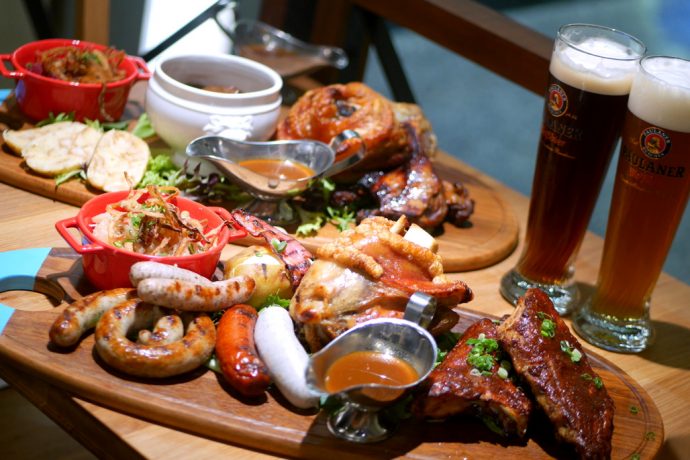 What's to love about Bavarian cuisine? That unapologetic, huge portions of sausages, crispy pork and gravy bowls for the sake of pure indulgence. Brez'n, is Singapore's newest addition, and is serving monster truck platters of exactly that, all day long at Valley Point. While we have already featured their Christmas specials here, their everyday menu is a quick trip to Germany (or food coma) without the red-eye flight.
Starters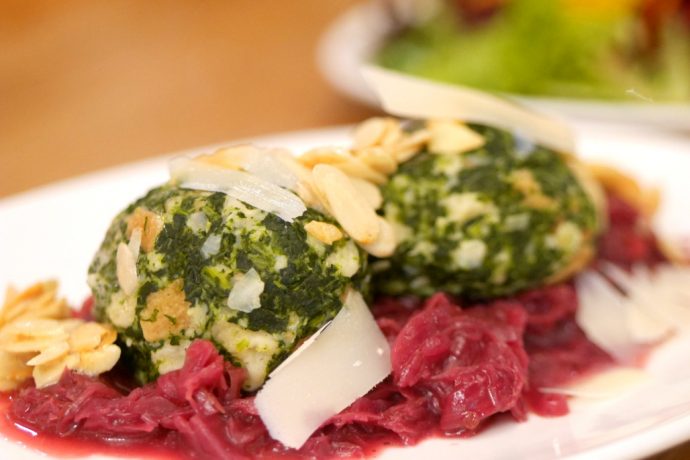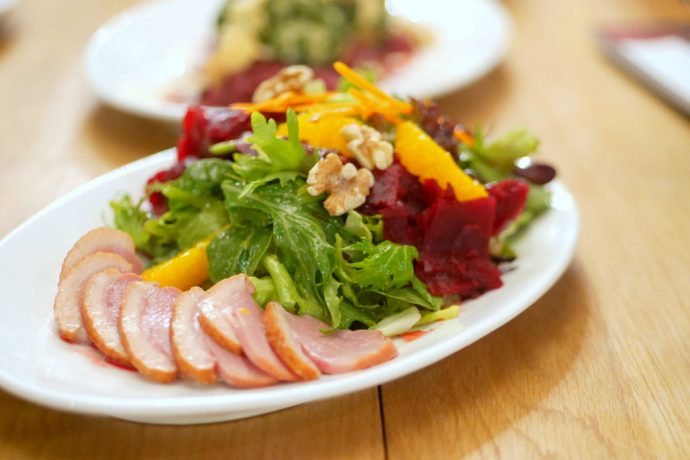 With the massive platter awaiting in the kitchen, I'd skip the starters. But, when faced with the chance to have an authentic Spinatknodel (S$22), it was hard to say no. Think of it as a giant gnocchi (with bread instead of potato), that is packed with cheese. No the type to flow as you cut through, but mixed into the dough. Every bite had the hint of savory cheese, that is best eaten with the bowls of gravy fighting its way onto an overcrowded table.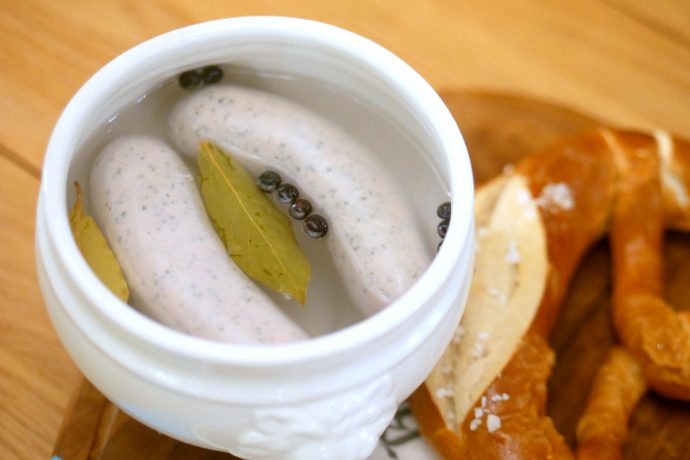 Another great way to start the meal, or the day, is the Weisswurst (S$17). This is why I call Bavarian food, the food for champions. The first meal of the day are huge veal and pork sausages with a side of pretzel. No tiny breakfast sausages over here.
Mains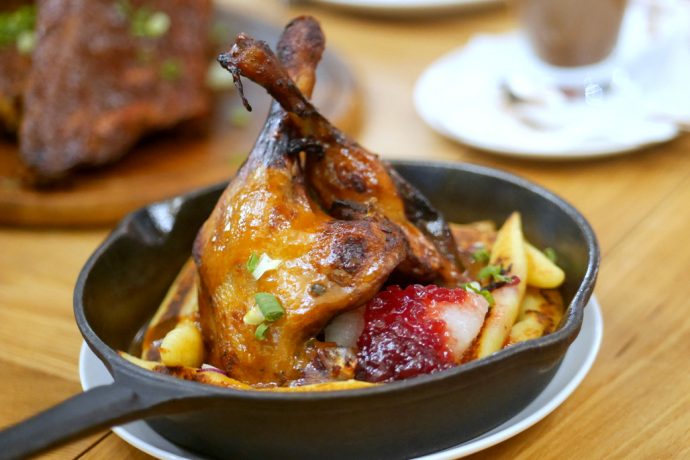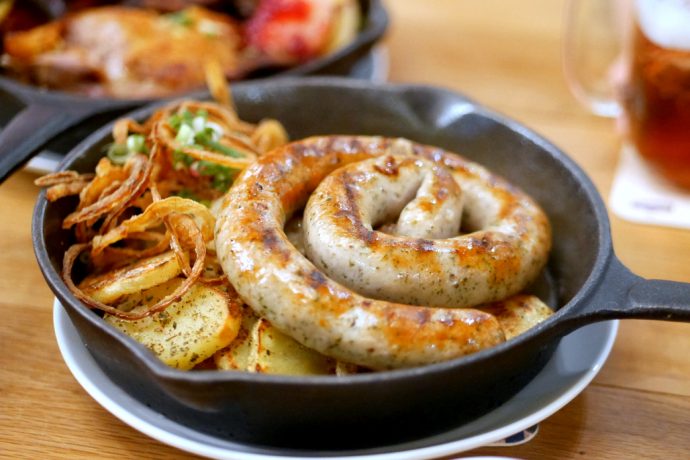 When you polished off those poached sausages, its time to continue the meal with, well, more. The Thüringer Würstchenschnecke (S$19) is a grilled pork sausage, served with sauerkraut, roasted potatoes and crispy onions. The sausage is spiced, with hints of pepper and garlic coming through.
Traditionally, they sausages are sprinkled with beer while on the grill. While I can't attest to whether Brez'n did that same, these sausages sure went down well with a pint of Paulaner Hefe Weissbier (S$14.50/pint).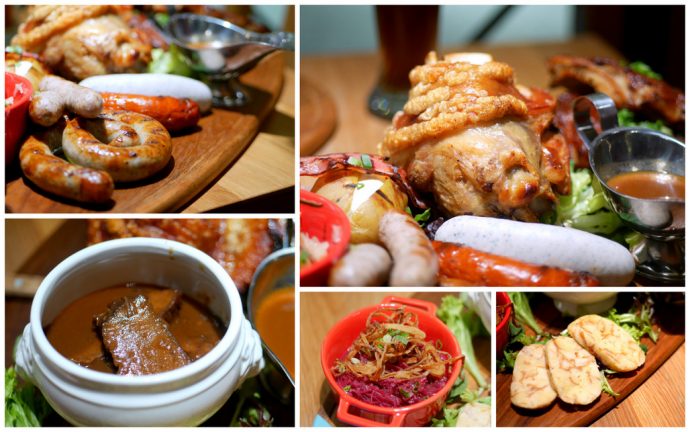 There is no better way to enjoy a Bavarian meal without a couple of besties diving into their mammoth platters. The Brez'n Platter (S$88) serves up to 5, and comes with the iconic crispy pork knuckle, various sausages and ribs with a side of baked potato topped generously with sour cream and bacon. Don't forget the gravy bowl.
Dessert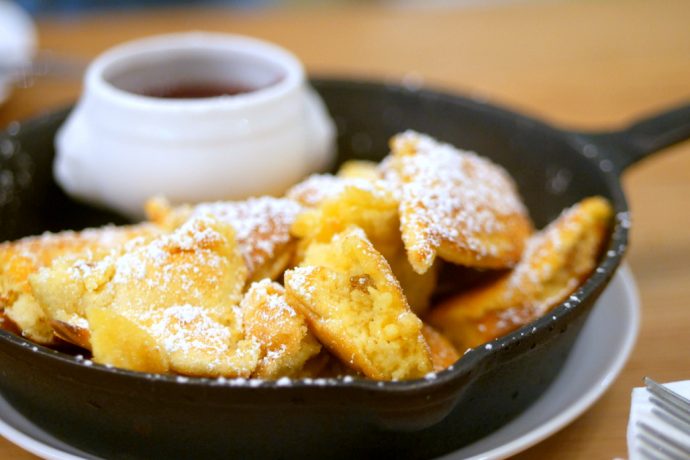 If you only have space for one dessert, make it the Kaiserschmarrn (S$14). Known as the Emperor's Pancake, it originated from Austrian Emperor Franz Joseph I, who was an absolute fan of this fluffy, shredded pancakes. And, I must say, I am a fan. Each piece was light and caramelized. Good on its own, and even better when dipped into the plum sauce.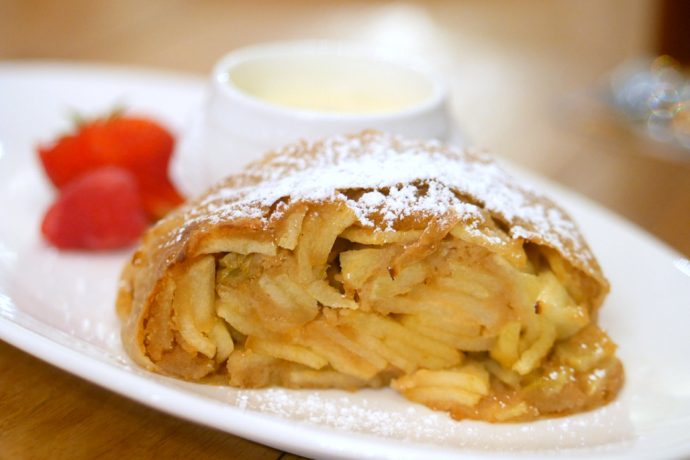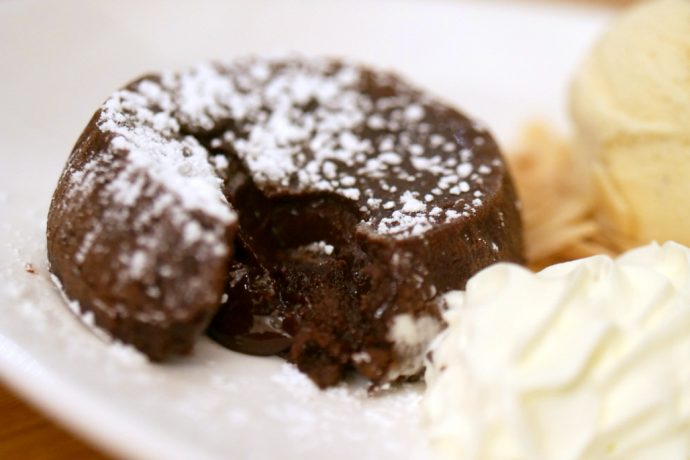 Other desserts include the ever-popular Apple Strudel (S$14), served warm with a side of vanilla cream, and the Schokoladentort (S$12), their chocolate lava cake with vanilla ice cream. Both are great, but, its hard to beat those shredded pancakes, known in history to be a King's favourite.
Brez'n
 Valley Point, 491 River Valley Road #01-21/22/23 Singapore 248371  +65 6235 1613 [email protected]