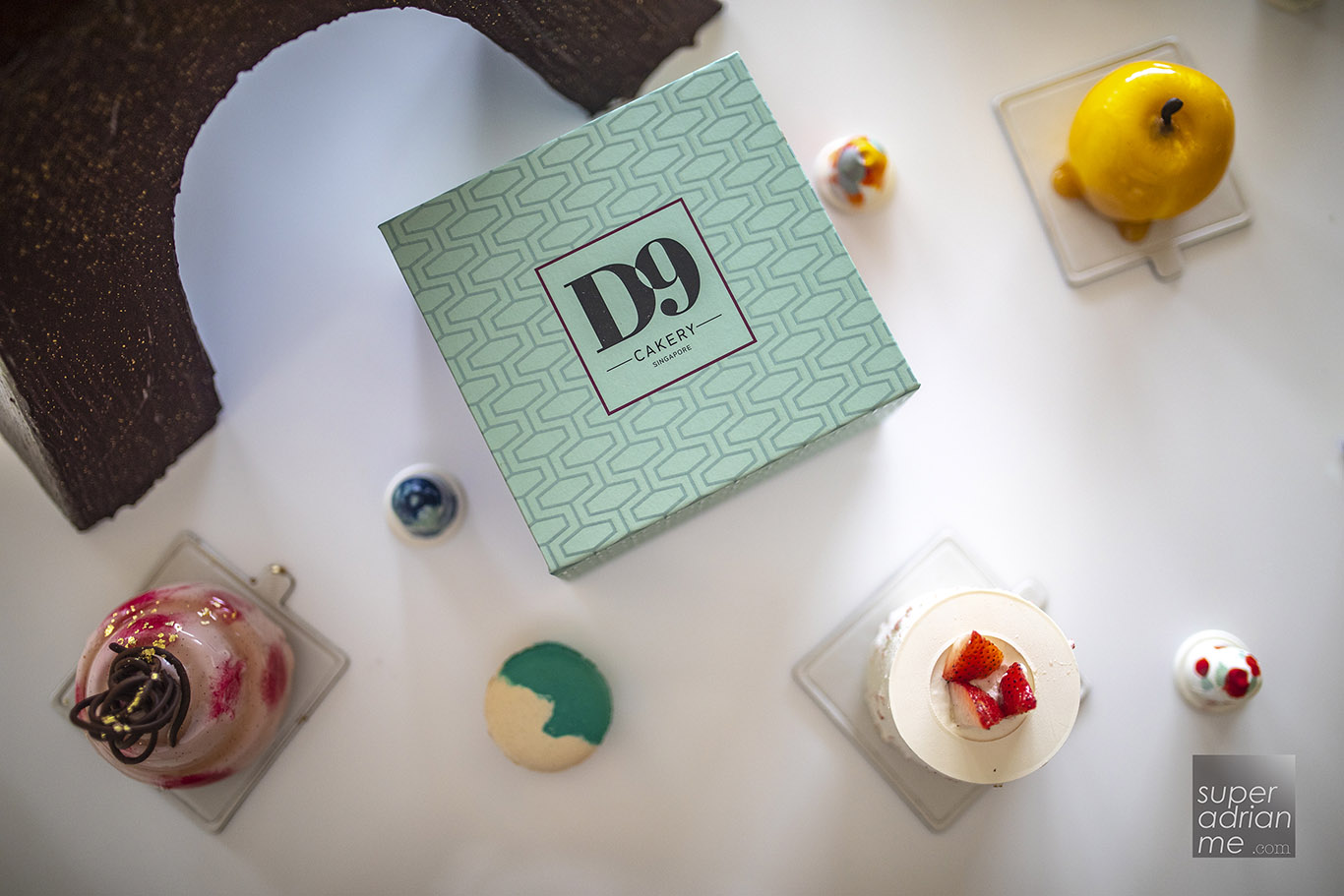 Hilton Singapore's D9 Cakery has launched a new collection of desserts by Executive Pastry Chef Cindy Khoo in addition to the bakery's famous cheesecakes. The collection is inspired by Chef Khoo's two cities closest to her heart – Paris and Tokyo. The collection includes whole cakes, French pastries, bonbons and more from Chef Khoo's debut range. The 27-year chef is one of Hilton's youngest Executive Pastry Chefs and she has been with Hilton Singapore since 2016. With the launch of this collection, Chef Khoo is able to showcase Paris and Tokyo through her desserts.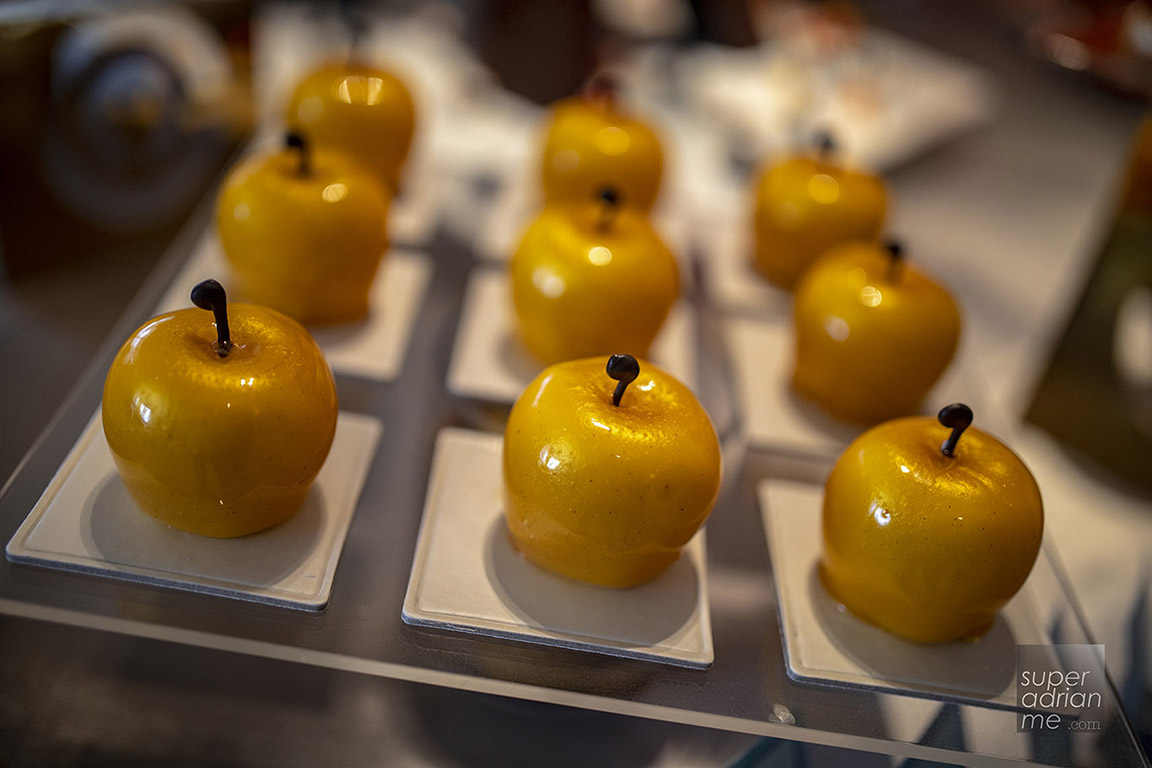 Her beautifully crafted creations include the Blackforest, Belle, Citron Tart, Fraise, Ma-Chakura Azuki, Mandarin Cafe, Pomme, Royal Hazel and others. A personal favourite is Pomme, an apple-shaped dessert with lightly whipped green apple-infused cream layered over a compote of crisp green apple and aromatic dill.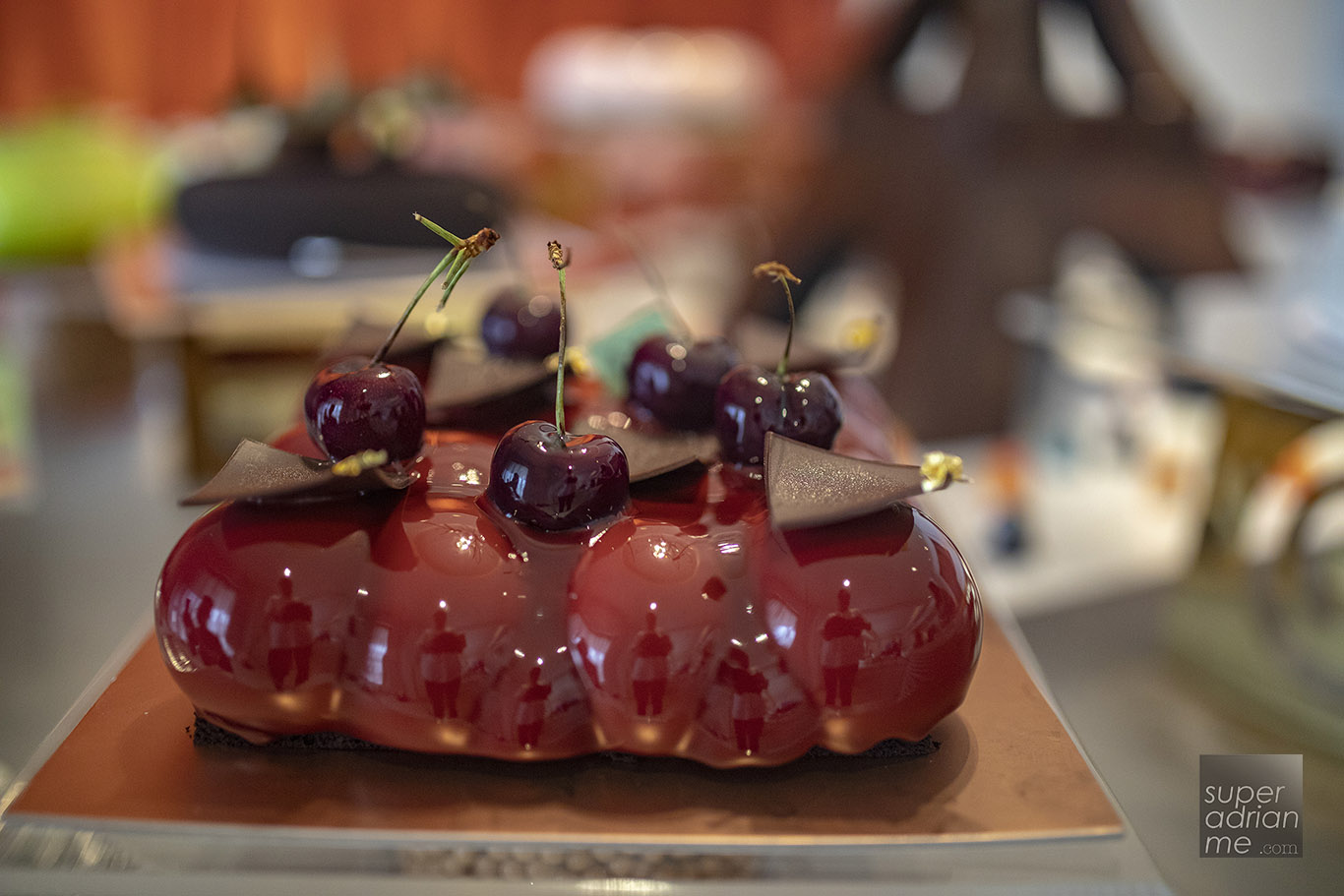 Call me traditional. But I really like the Forest, Chef Khoo's rendition of the Black Forest cake. Looks nothing like the Black Forest cakes out there, but this one is made of 70% Guanaja chocolate sponge topped with Kirsch-soaked Morello cherries folded into light French Chantilly cream. It is also so shiny, you can see yourself in the glaze.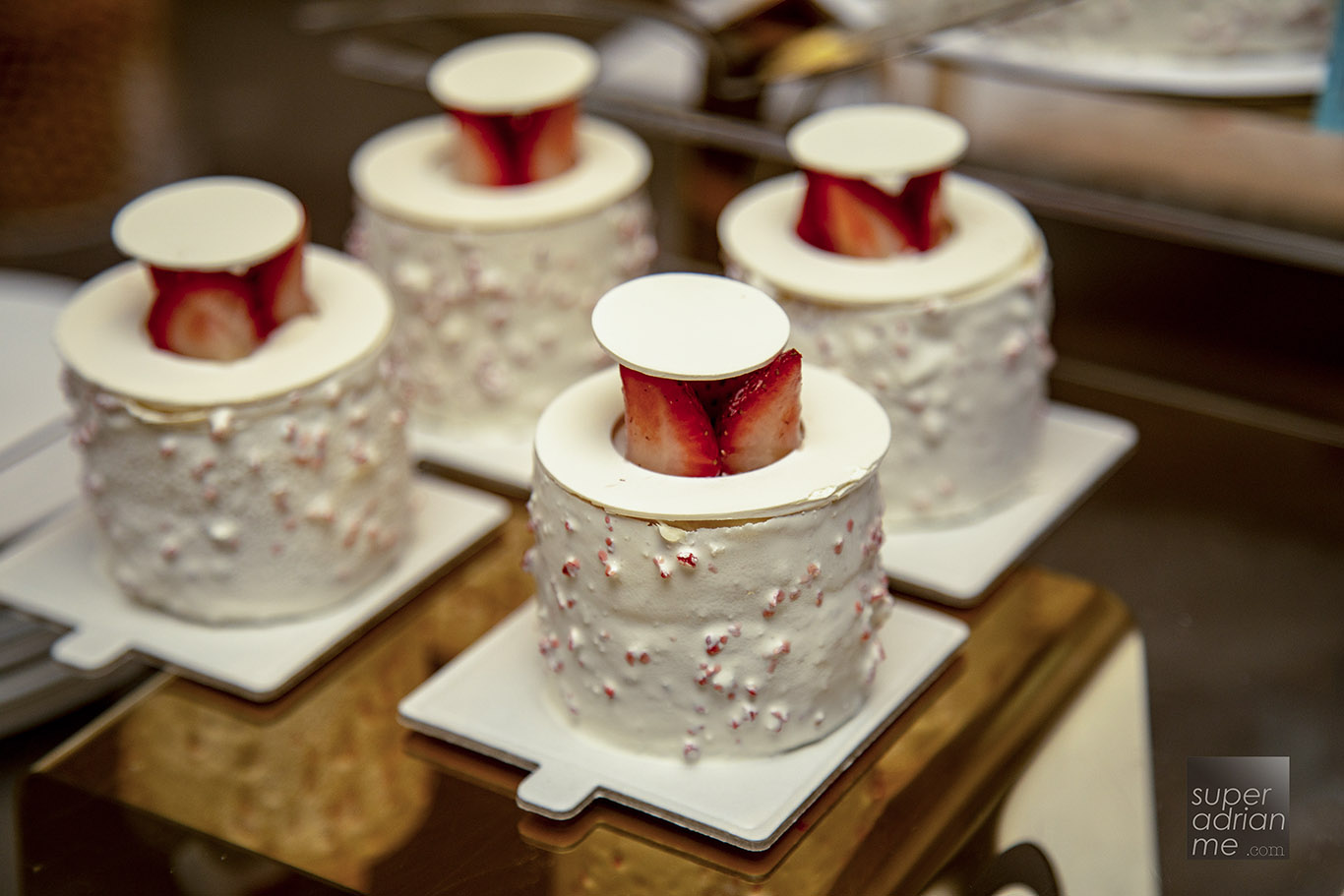 Chef Khoo's Fraise is made up of a layer of delicate Opalys white chocolate topped with fresh strawberries concealing a fluffy yellow sponge made from Japanese flour and a filling of Chantilly Cream dotted with fresh strawberries. This pastry is prepared using the technique de pâtisserie française (French pastry technique) in a light Japanese flavour. Fraise is available as a whole cake or individual serving.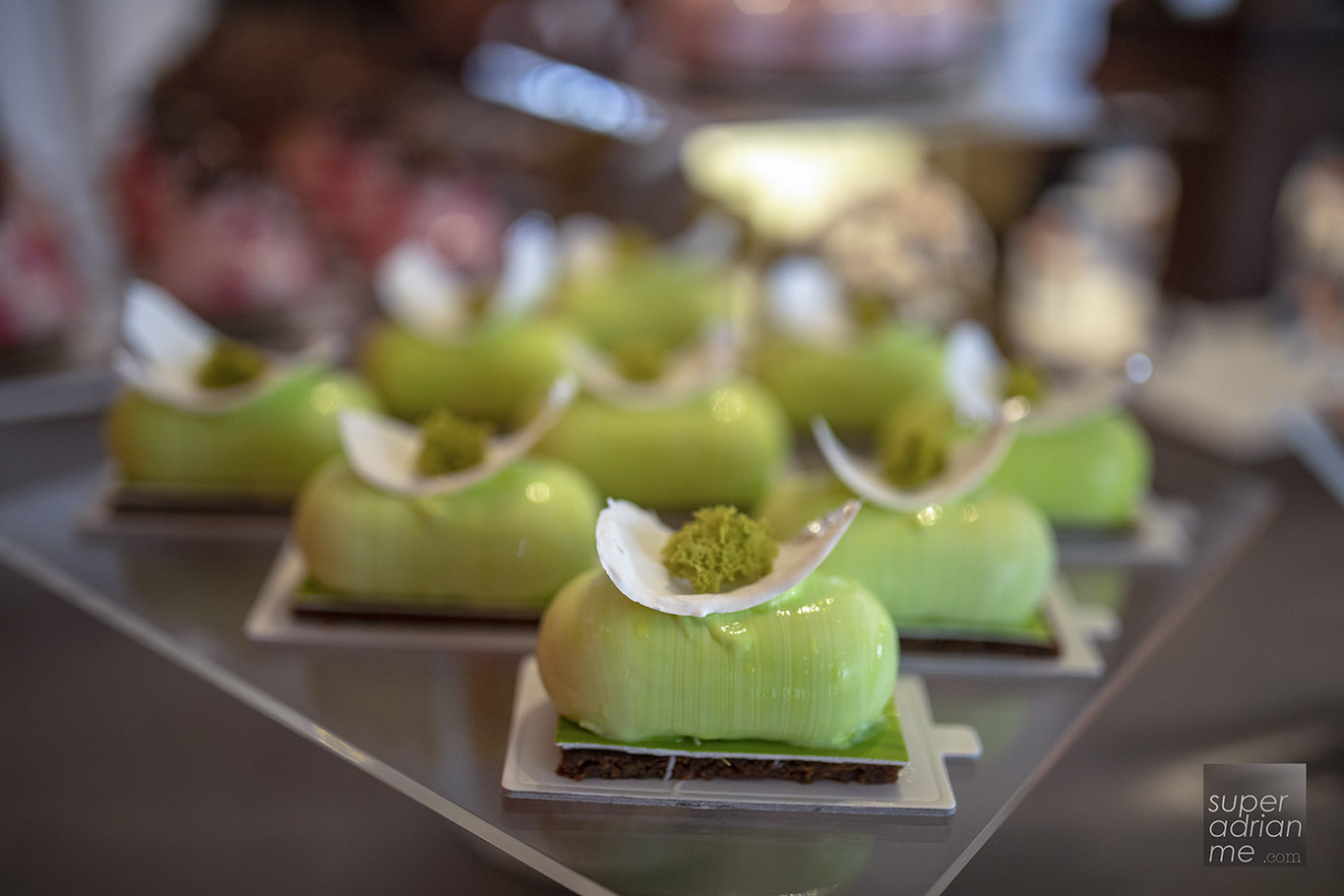 Belle is Chef Khoo's only lime green confectionery in the collection. It pays homage to fresh spring. The mint green pillow of crispy streusel is made from ground, lightly roasted pistachio. It is layered with fragrant bergamot crémeux and Bavarian coconut cream. This is available as a whole cake as well as in individual servings.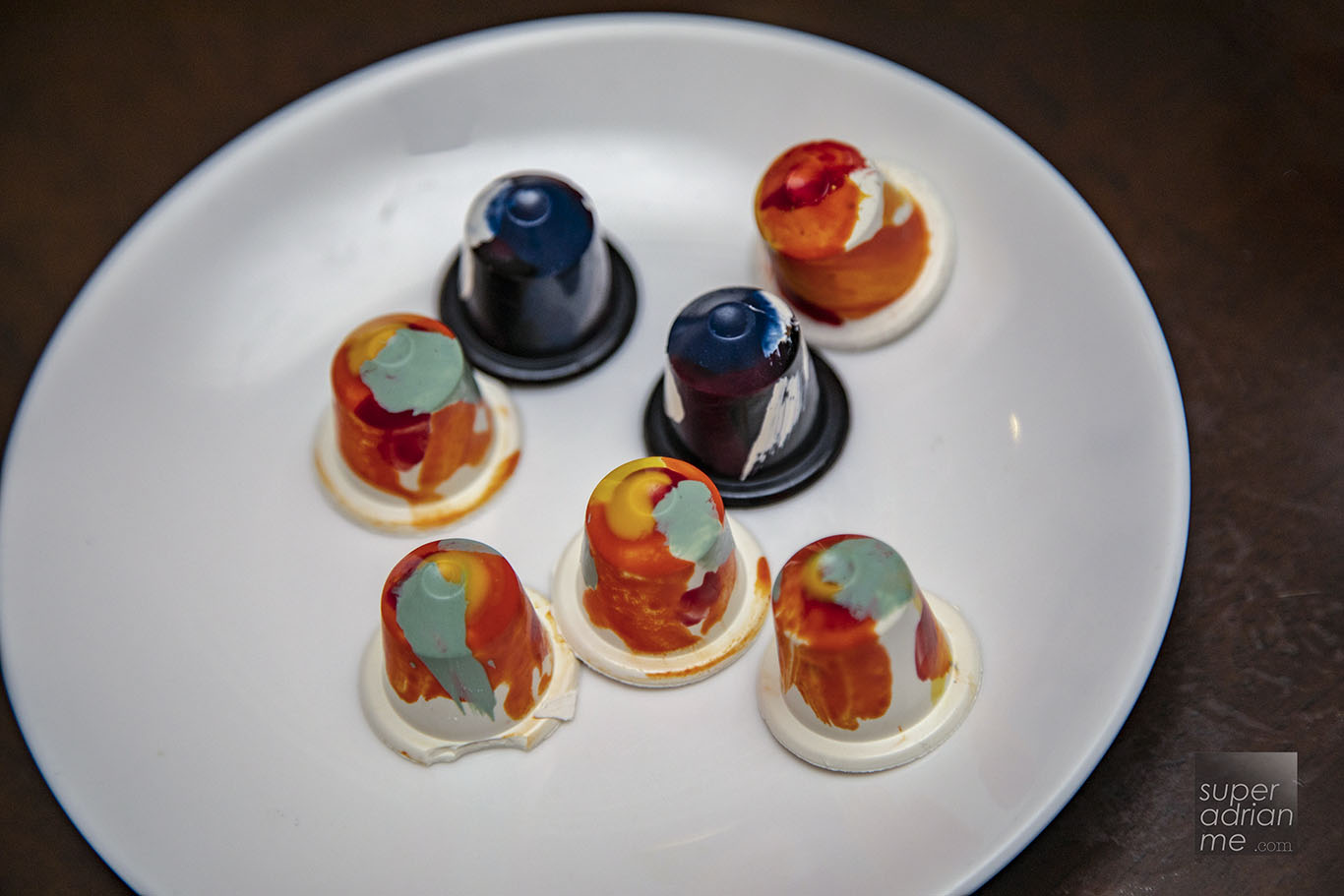 Another thing that caught my eye were these Bon Bons that looked like Nespresso Capsules. They are edible works of art.