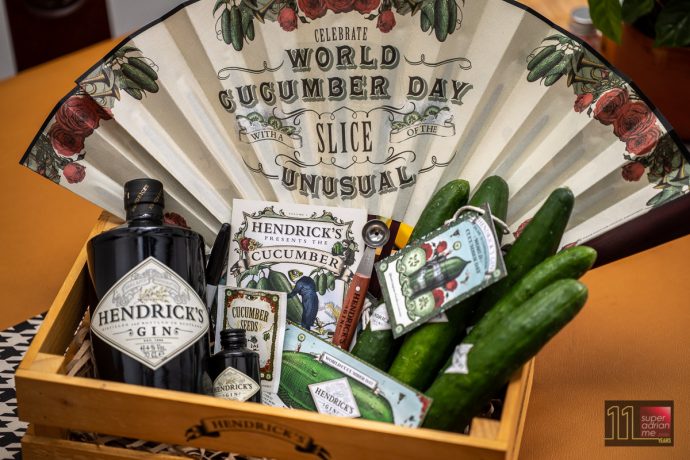 14 JUNE 2021 is World Gin Day and Hendrick's Gin celebrates World Cucumber Day. Have you had your Gin & Tonic yet? I received this media drop earlier in the week and the nerd in my got excited by the Cucumber seeds. Still thinking whether I should plant these creepers in my edible garden to add to my collection already offering abundant harvests. We have got roselle, mint, Mexican tarragon, lemon grass, Indian borage, pandan, blue pea, curry leaves, chillis and other herbs that could possibly be used to concoct a G&T or other cocktails. Some cucumbers to harvest would come in handy when I need them.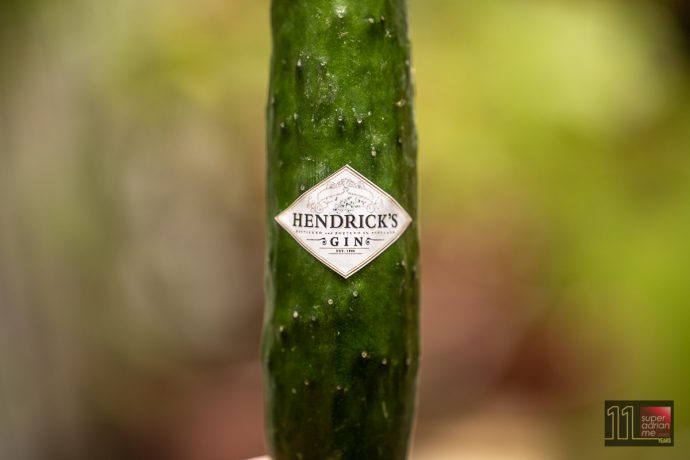 Add cucumber to a tall glass of Hendrick's & Tonic for a balanced gin. And it comes in all shapes and sizes. It could be the classic curl, elegant spheres, an unusual tongue or just some simple slices.
The World Cucumber Day bundles are available for delivery from RedMart, Pandamart, The 1887 Bar on GrabMart, LazMall, Shopee, Alcohol Delivery and Paneco. Each bundle comes with a 700ml bottle of Hendrick's Gin, complimentary Tonic Water and Hendrick's Gin recipe cards.
Seek a virtual escape to the unusual with Southeast Asia Brand Ambassador for Hendrick's Gin, @crazycocktailcat where an augmented reality (AR) filter awaits. At your cue, transform the most ordinary of landscapes into a whimsical world with cucumbers galore. Tag your selfie on @Hendricksginasia and you could be one of fie to get a crate full of Hendrick's & Tonic essentials. Contest is from 14 to 21 June 2021.
"The infusion of cucumber in Hendrick's Gin makes for a concoction that is delightfully peculiar yet extraordinarily inviting. Each year, we dedicate World Cucumber Day to this noble fruit and give it all the attention it deserves. This year, Hendrick's Gin turns the mighty cucumber into a key to unlock a much-needed escape from the unconventional – whether it's searching for a special cucumber in a virtual Hendrick's world or getting creative with cucumber garnishes. All that's left is for curious minds to join us in the wondrous possibilities World Cucumber Day has to offer. I hope that this provides a welcome diversion from our daily routines and I can't wait to see how gin lovers embrace the unusual in their cucumber-fuelled celebrations this year."

Charmaine Thio, Southeast Asia Brand Ambassador for Hendrick's Gin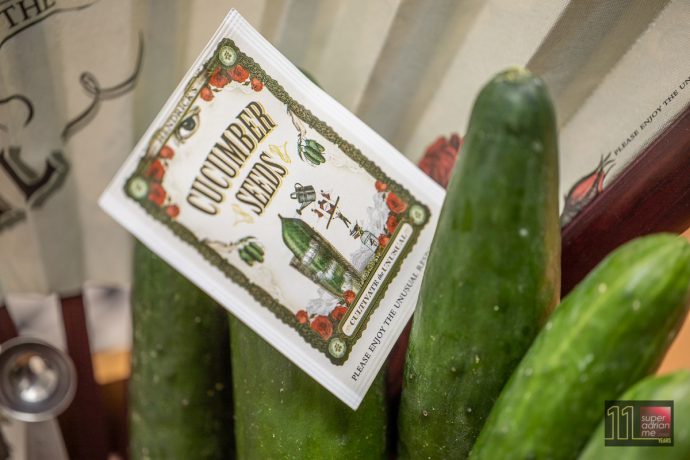 Alright have fun and I'm off to make myself a G&T and plant some cucumber. I hope my helper hasn't juiced the cucumbers.