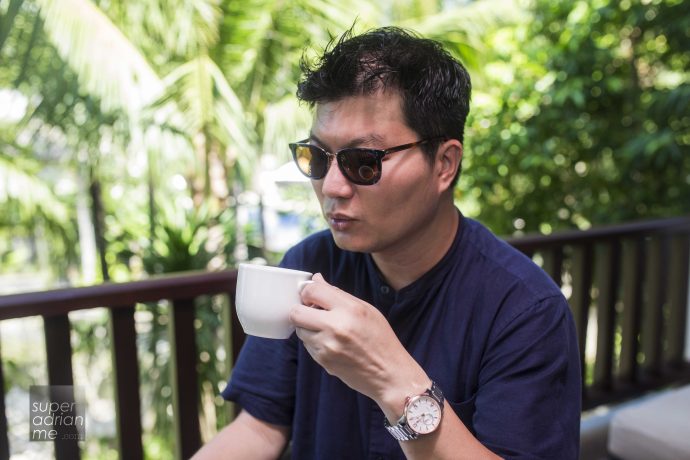 In search of a good coffee fix? We share what's new in the Singapore coffee scene. Starbucks introduces the Cold Brew at its stores in Singapore. Nespresso introduces Envivo Lungo in its permanent Nespresso Range and OWL International launches new everyday favourites.
Starbucks Cold Brew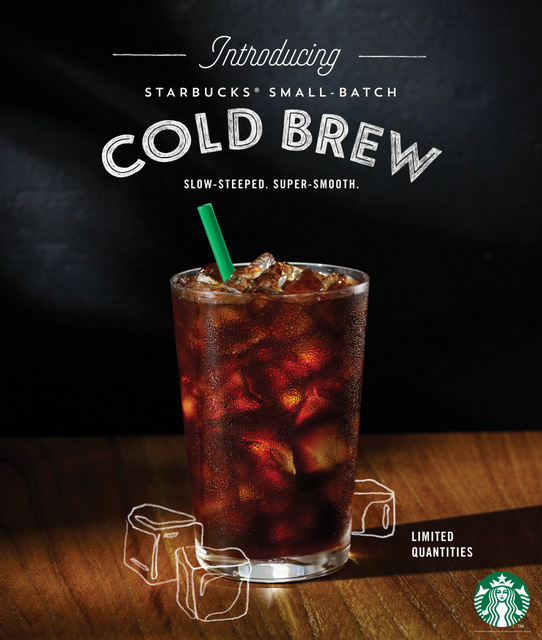 Starbucks is offering its Cold Brew coffee at all Starbucks stores in Singapore from 27 July 2016. Cold brewing is another way to brew coffee. The coffee beans are freshly grounded, then combined with cool water and slowly steeped for more than 10 hours in a commercial grade Toddy Brewer. This means time replaces the heat to extract the natural flavours of the coffee to create a coffee concentrate. The result is a coffee that is smooth and naturally sweet as well as contains less acidity.
Purchase your tall sized Cold brew at S$4.90.
Nespresso Envivo Lungo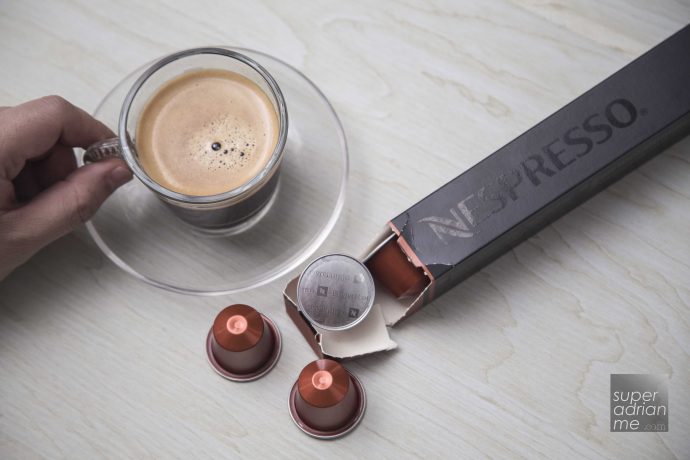 Nespresso launches a new permanent addition to its Grand Crus. The Envivo Lungo comes with an intensity 9 making it the most intense of the Nespresso Lungo range. The dark roasted coffee is a blend of Indian Arabica with Mexican Robusta. It offers roasted notes and rich scents reminiscent of aromatic woods and gingerbread. Most of all, intense espresso lovers will find the Envivo Lungo appealing.
And just in case you are not familiar with Nespresso's intensity scale, here is a quick guide. The intensity scale was created to help you differentiate your favourite Grand Curs. Three aspects define the intensity level –
Evaluation of the roasted notes
Bitterness
Body
With an intensity level of nine, this means that the Envivo Lungo offers a long, intense cup of coffee in the morning. Furthermore, it also offers delicious caramelised notes. Envivo Lungo goes perfectly with milk, maintaining its distinctive intense flavour.
Nespresso Lungos are best enjoyed at a 110ml serving size. Other Lungos in the range include:
Fortissio Lungo (Intensity 8) is rich and full bodied
Linzio Lungo (Intensity 4) is round and smooth
Vivalto Lungo (Intensity 4) is complex and balanced
Bukeela ka Ethiopia (Intensity 3) is floral and wild (Pure Origin)
Vivalto Lungo Decaffeinato (Intensity 4) offers a complex and balanced taste (Decaffeinato)
Envivo Lungo is a permanent addition to the Nespresso range. Purchase at Nespresso boutiques in ION Orchard and Takashimaya Department Store, online at www.nespresso.com, via the Nespresso Mobile App or via the Nespresso Club hotline at 8008523525. A sleeve of 10 capsules is priced at S$9.90. A five sleeve pack containing two sleeves of Envivo Lungo and one sleeve each of Ristretto, Arpeggio and Indriya is available at S$48.70.
OWL 3-in-1 Coffee Celebrates 60 Years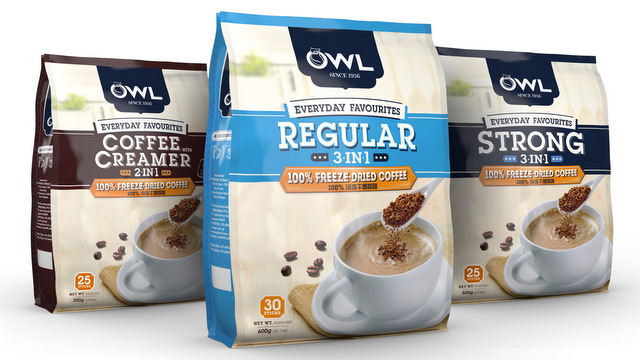 OWL International introduces their latest edition the OWL Everyday Favourites. Using 100% freeze-dried Arabica and Robusta coffee beans, the rich blend is relaunched in major supermarkets here in Singapore from this month. The enhanced OWL Everyday Favourites preserves the rich, cream taste of well-loved, classic recipes while perfecting it with OWL's new proprietary freeze-drying technology. Therefore, each sachet now contains a formula that unleashes a more robust brew in each cup. Enjoy longer lasting aromas as you take in the full flavour of the blend in each cup.
The OWL 3IN1 Regular is priced at S$5.30, OWL 3IN1 Strong at S$5.70 and OWL 2IN1 Coffee and Creamer at S$4.90. Purchase two packs in July while stocks last and get a pack free.