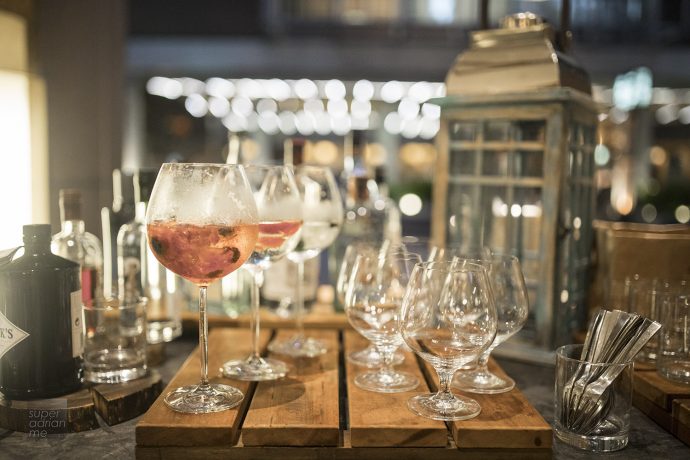 If you love your gins, then head down to the lobby lounge at Conrad Centennial Singapore and enjoy their new Gin experience. The Gin Experience is available daily at S$22++ per glass. But if you head down during happy hour from 5 to 7pm, you can enjoy each glass at S$12++ per glass.
Share a photo of your gin concoction on your social media feed with the hashtags #GetGinspired #ConradSingapore before 27 November 2017 and enjoy an extended GIN-O'clock till 9pm.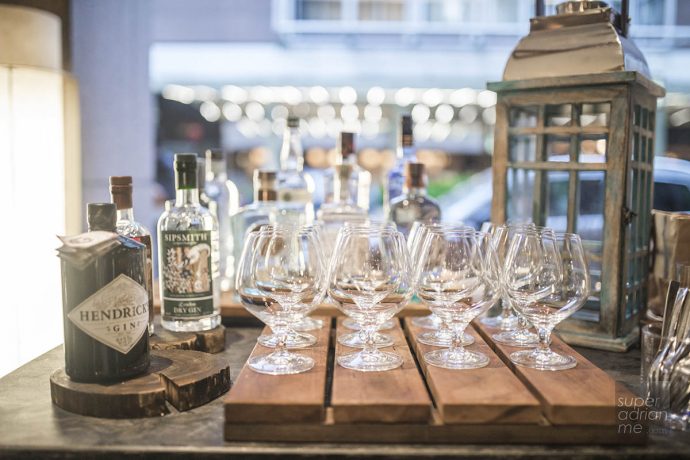 It is really simple. Choose from 12 different types of gin, seven East Imperial Tonics, eight Fee Brothers Bitters and a variety of citrus, herbs & spices or fruits and vegetables garnishes.
Enjoy an impressive selection of gins from England, Scotland, USA and France including Brooklyn Gin, Citadelle Original, Death's Door, Hayman's Old Tom, Sipsmith London or St George Terroir.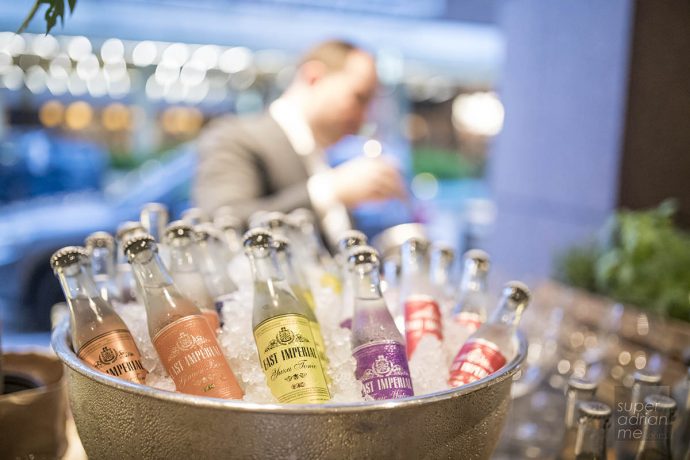 East Imperial offers a curation of tonics with unparalleled quality and taste to complement good quality gin. East Imperial Tonic Waters are inspired by a 1903 recipe. They are made in small batches with a cold filled process and blended using all natural Asian and East African sourced ingredients and New Zealand artesian spring water. The hand picked cinchona from Java, Indonesia plantation is the same source as one of the founder's great grandfathers at his Kenya plantation in 1903. It also takes seven years for the cinchona trees to grow while the scraping, air drying, smoking and processing takes a further seventeen days.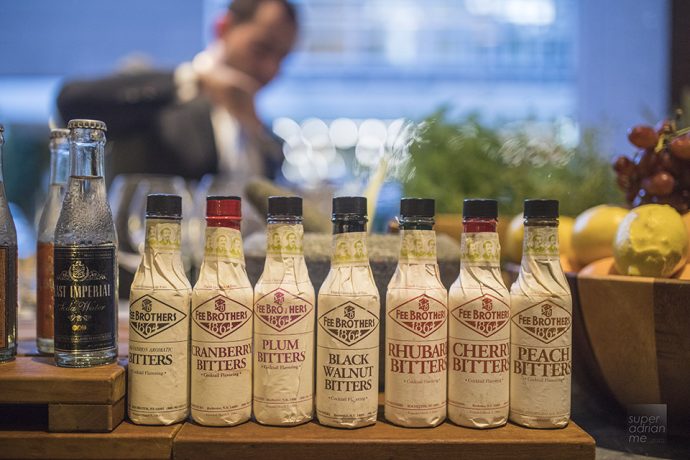 Fee Brothers has been a family business since 1864. It is now owned by four generation Fee family, Ellen and Joe. Fee Brothers no have close to 100 different products of cocktail mixes, bitters and cordial syrups. It has 17 bitters in its portfolio. Available at The Gin Experience are Fee Brothers Bitters flavours including Cherry, Rhubarb, Plum, Cranberry, Peach, Old Fashioned Aromatic, Black Walnut and Whisky Barrel Aged.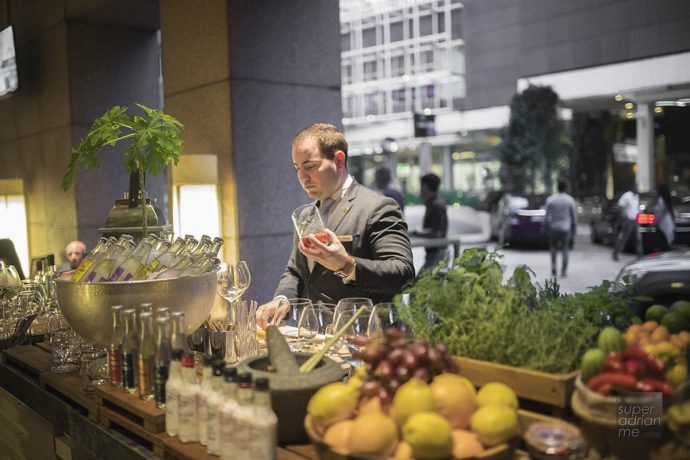 The Gin Experience invites you to be as creative as you can. You can customise your gin tonic anyway you wish. The selection of garnishes is impressive but it is not recommended to choose all of them for your GT. And if you cannot decide, there are suggestions in the menu.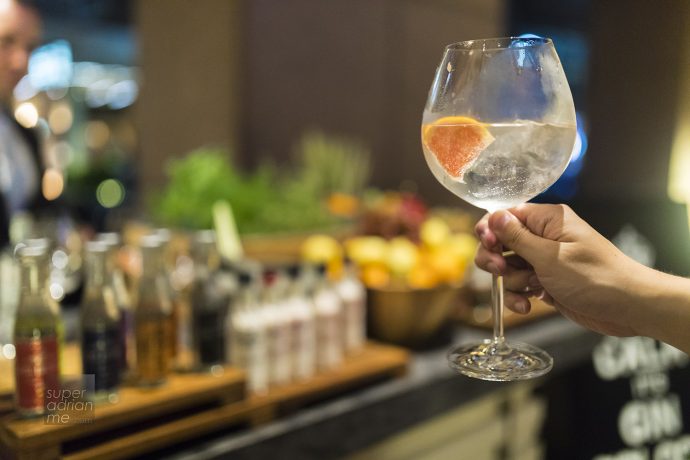 Lobby Lounge
Conrad Centennial Singapore
2 Temasek Boulevard
Singapore 038982
Visit www.connoisseur.sg/ginexperience or call +6564327483