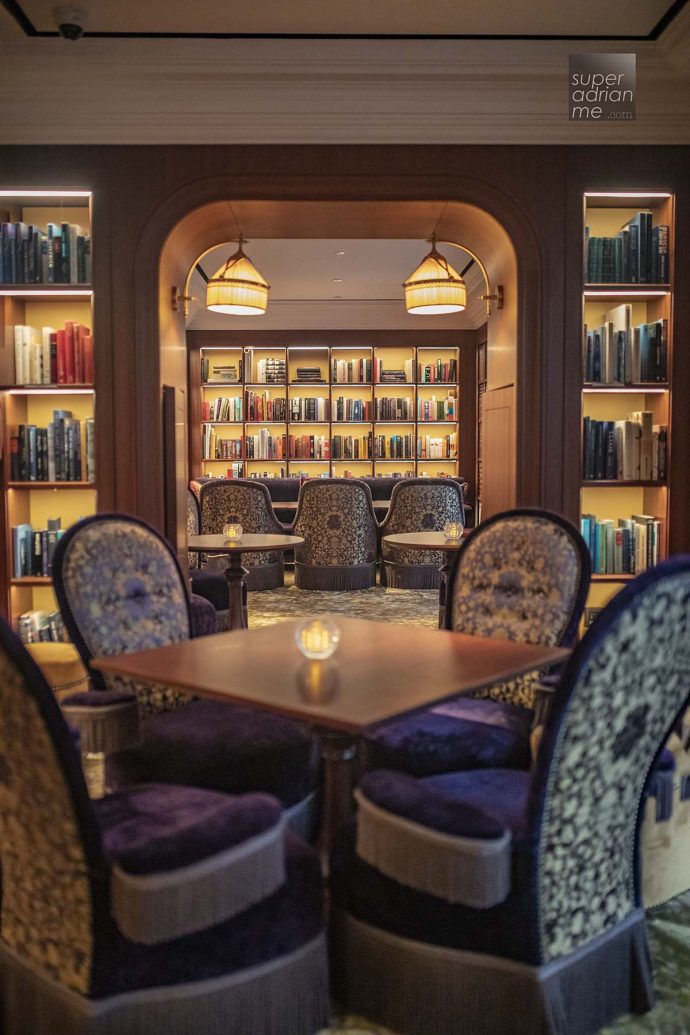 Cook and Tras Social Library may look like an intimidating private members club when you look through the glass doors of Six Senses Maxwell. But it is actually quite a chill place for food and drinks.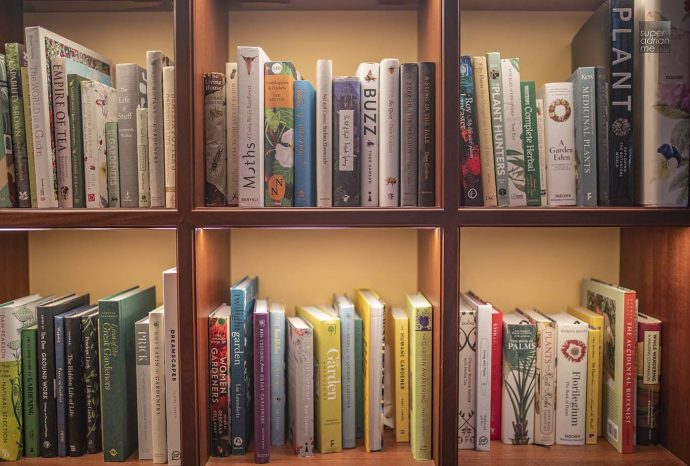 There are over 3,000 books on the shelves of Cook and Tras Social Library. The bespoke book collection is curated by UK's Ulitmate Library. The titles reflect the local neighbourhood. There are also volumes on wellness, meditation, nutrition, herbal medicine, natural history, climate change and sustainability. Residents of Six Senses Maxwell can borrow these books and read in the comfort of their room during their stay.
Cook & Tras is open throughout the day for all-day small-plates for sharing. A brand new Straits Heritage and Southern European progressive menu has just been introduced by Executive Chef Ian Mancais. Chef Mancias uses sustainable and organic local produce to create healthy and clean dishes interpreted from the Eat With Six Senses programme.
The food menu is categorised by S$9 Hawkers Fare Express, Heritage Gems, Light Bites, Farm & Garden, Soup & Sandwiches, Pasta, Pizza, 5 Footway – The Burgers, Travelers Breakfast, Librarian's Signatures, Sweet Bites, For the Kid in You, Frozen Affairs, Ice Cream and Sorbet Parlour.
Food is our natural medicine. At Cook & Tras Social Library, we are committed to the Eat With Six Senses program. My team and I strive to serve wholesome, nourishing and clean dishes with a Six Senses twist. Using natural, local and sustainable ingredients topped with a dosage of imagination, we have successfully created a menu to help our guests reconnect. We want them to embrace their indulgence in healthy dining, safe in the knowledge that it's not only good for their body and soul but also for the world around us.

Chef Ian Mancais, Executive Chef for Cook & Tras
Six Senses group has a sustainability-conscious DNA. It has pledged to go plastic-free by 2020. Any food waste in the kitchen is sent to become compost.
Lean Green Kale (S$18)
Indulge in a healthy salad like the Lean Green Kale (S$18) that is mixed with broccoli, asparagus and topped with sunflower seeds & mustard seed dressing.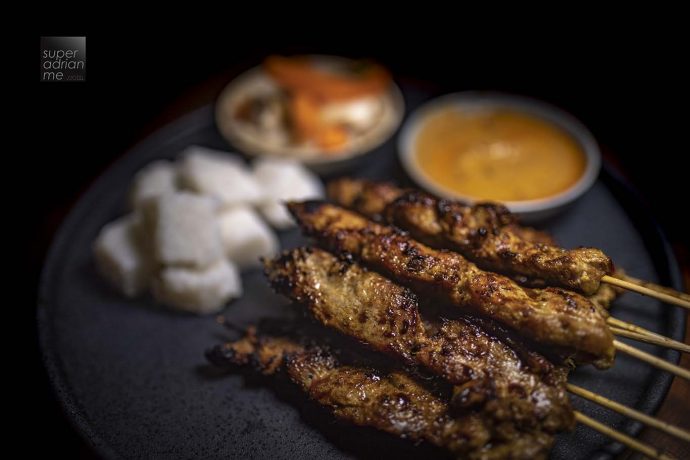 To share, order the Iberico Pork Sate (S$9) from the S$9 Hawker Fare Express that is served with pickled achar vegetable, ketupat kicap manis and peanut sauce. Available from 11pm to 3pm.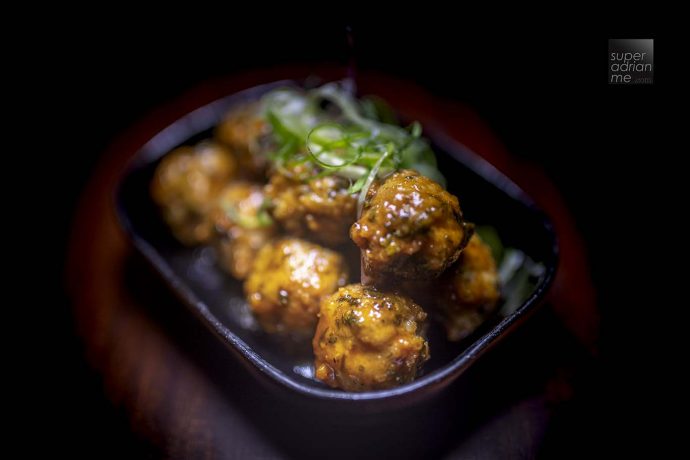 The Chicken Meatballs (S$9) are absolutely delightful. This Nyonya-style dish is stuffed with chunks of tofu and chicken meat.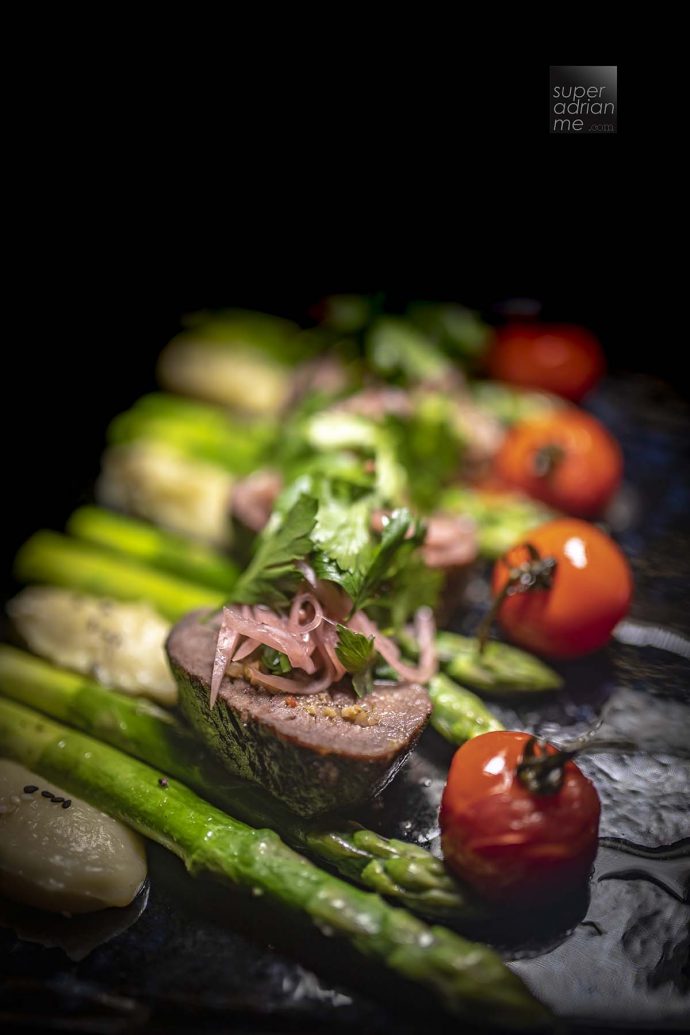 The Steak Chimichurri is available in 300 grammes of Tenderloin (S$65), Rib Eye (S$55) or Sirloin (S$45). The steak is topped with roast garlic puree, confit cherry tomatoes, house-made chimichurri sauce and asparagus. You can add a fried egg for S$3.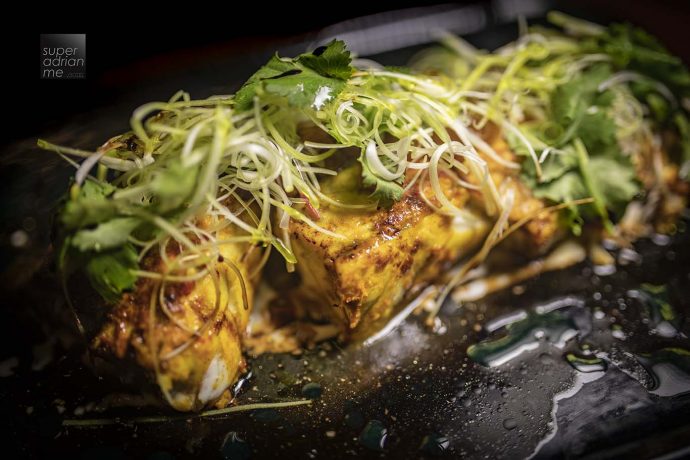 The Baked Barramundi (S$28++) is grilled and sits on a layer of natural yoghurt, pickled pineapple achar, shredded iced leek and lemon olive oil.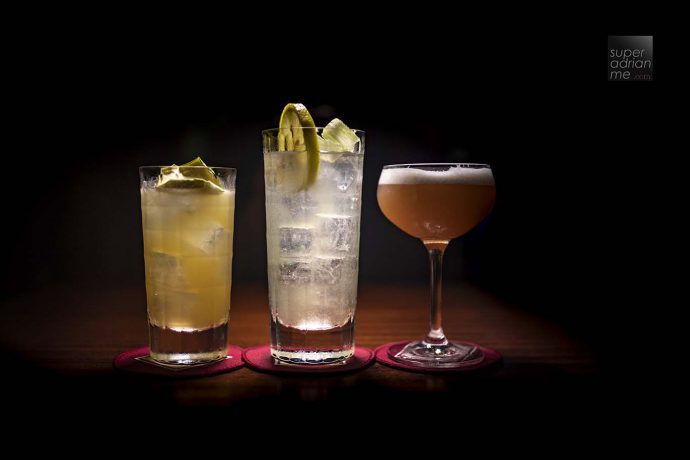 The bar at Cook & Tras serves up a selection of cocktails and beverages. For those who prefer something non-alcoholic, get one of the tonic concoctions.
For desserts, get the Red & Keep Popping (S$16). Pop it in one mouthful and let the plethora of flavours from osmanthus, sour plum and hibiscus burst in your mouth. A great way to end the meal or as a palate cleanser for more desserts leaving a light clean palate.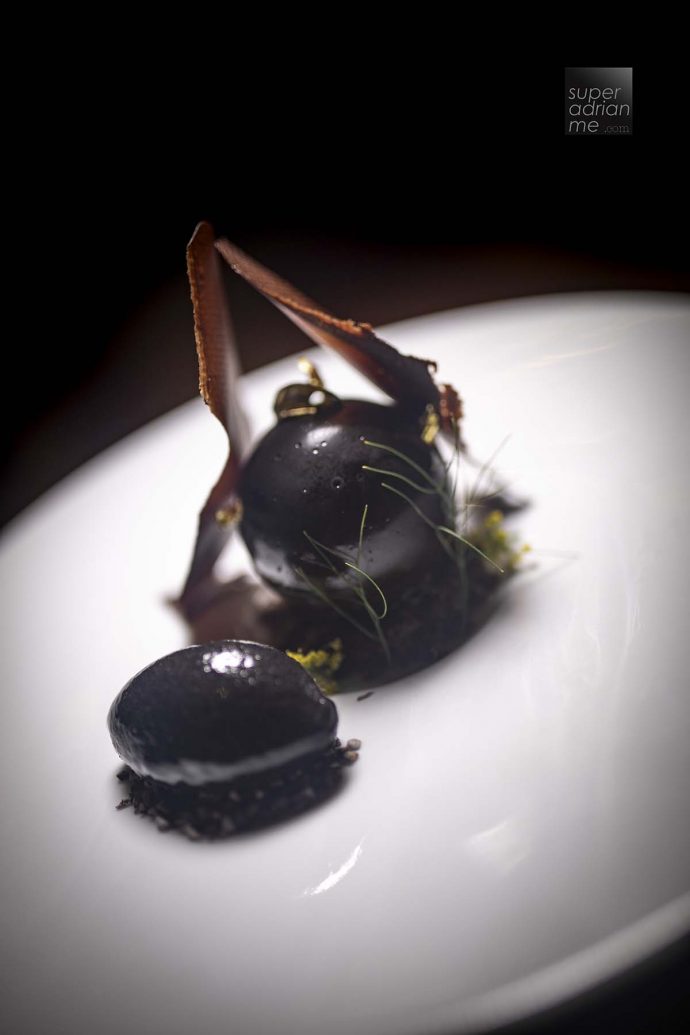 The final dish for the media tasting was a Black on Black (S$22). 72% single origin Araguni chocolate is used to create this beautiful dessert. You can expect it to be bitter but make sure you pair it with the Bamboo charcoal cherry sorbet so you get a plethora of sweet, bitter and sour flavours in one go.
Cook & Tras Social Library is located at Six Senses Maxwell, 20 Cook Street, Singapore 078857. It is open daily from 6.30 am to 12 midnight.