CS Fresh & Cold Storage have introduced their own beer made with surplus bread from their stores, calling it Born & Bread. Born & Bread is a collaboration between DFI Retail Group and CRUST Group, a Singapore-based food tech company.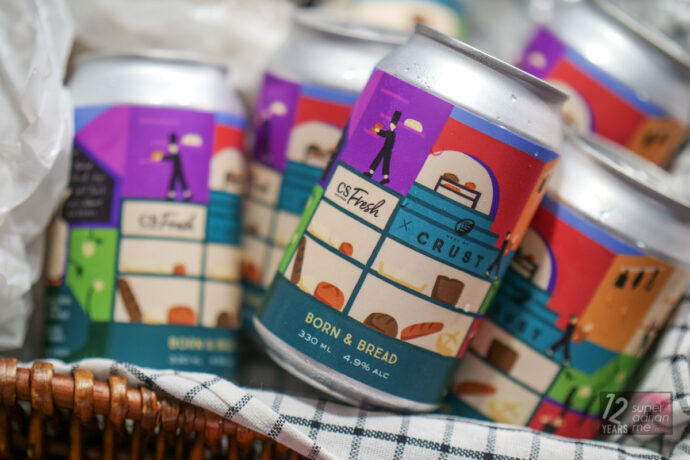 The Pilsner-style beer is a light and refreshing beer with crisp notes of malt and cereal. It is easy to drink and matches with a range of dishes and cuisines. Well, I had it for breakfast this morning with plain sourdough bread. The can's design features iconic CS Fresh colours and takes on a bright and contemporary depiction of baking bread, using it to make the lager and with individuals enjoying the brew.
Cold Storage and CS Fresh have an ongoing commitment to sustainability. Bread making is one of the most commonly wasted foods in Singapore. This collaboration aims to reduce food waste across stores.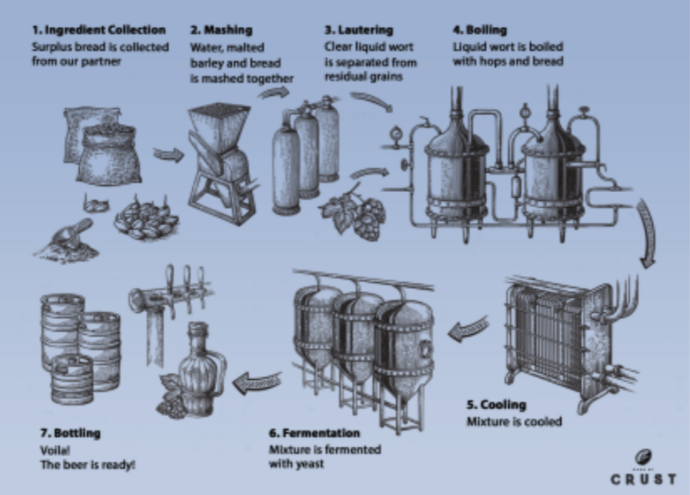 Excess loaves that are close to expiration are collected and sent to CRUST. The bread is mashed together with water and melted barley before undergoing a process that involves separating the liquids from the residual grains. This liquid product is then boiled with hops and more collected bread before it is cooled and fermented. It is then sealed in cans.
DFI is looking to expand their upcycled beer range if responses to Born & Bread are positive with different breads and styles in the future. Besides beers, they are also looking to create soft drinks from surplus fruits and vegetables with CRUST.
Born & Bread is available at Cold Storage and CS Fresh at a promotion price of S$6 until 23 March 2022.