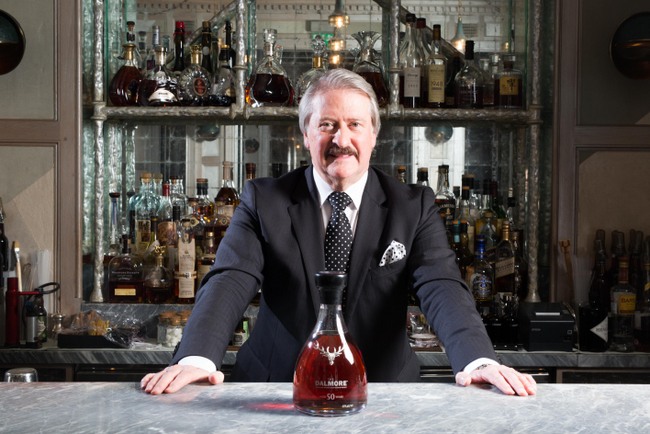 Goodness nose, it has been 50 years! Master Distiller, Richard Paterson, celebrates his 50th anniversary in the whisky industry with the exceptionally rare The Dalmore 50YO single malt, finished in Domaine Henri Giraud champagne casks. The gorgeous tribute to his career will be housed in a unique decanter, skillfully created by Baccarat, and a presentation case, crafted by LINLEY. Each will also be adorned with a solid silver tag, created by Hamilton & Inches. Up to 50 decanters will be released, hand-filled on order.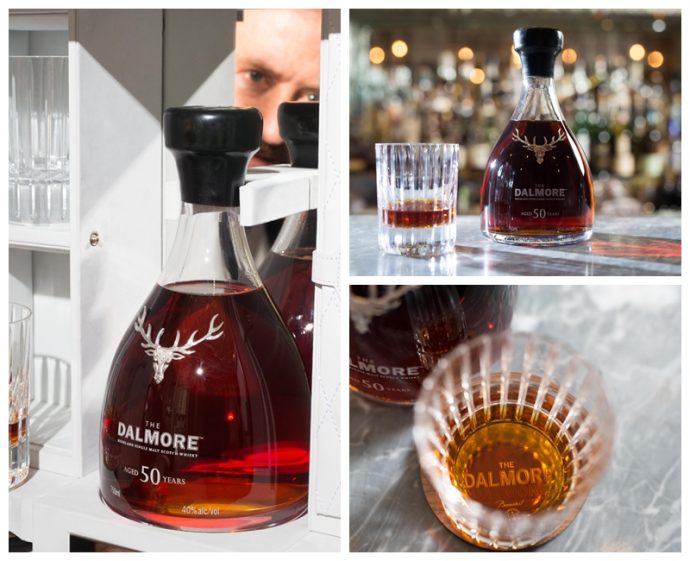 The Dalmore 50YO were matured in American White Oak (1966-2003), Matsusalem oloroso sherry casks from the world-renowned Gonzalez Byass Bodega (2003-2012) and port Colheita pipes from the Duoro region of Portugal (2012-2016). The final, and, perhaps, most significant step is its final 50 days in rare champagne casks from Domaine Henri Giraud. Fitting, seeing as champagne is a magnificent drink synonymous with celebrations.
Richard enthuses, "Bringing the champagne together with Matusalem oloroso sherry and port is perhaps the greatest example to date of our ability to innovate in both maturation and cask finishing while preserving the signature flavours of The Dalmore." The whiskey is said to be exceptional, accented by true masters of craft to bring the amber-hued beauty to life.
As part of the worldwide tasting tour commemorating Richard Paterson's 50th anniversary with The Dalmore, the master distiller, himself, will be dropping by Singapore on 24 May 2017. For more information, head on over to their official site.