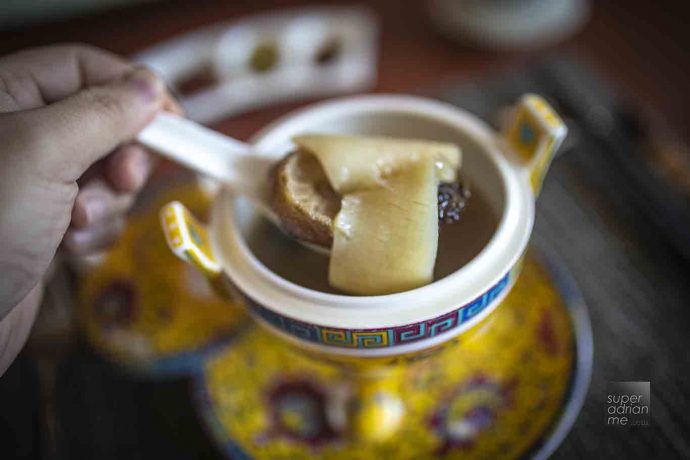 Peach Blossoms Executive Chinese Chef Edward Chong pays homage to special individuals who have played an integral role in shaping his culinary accomplishments with a Seas of Gratitude set.
The six-course limited-time menu is available until 30 November 2019. The S$108++ set menu is limited to only 20 sets per day and is served at lunch or dinner.
Call +6568451118 or email [email protected] to book in advance.
Each course has been aptly named. Start off with Childhood, a throwback to Chef's younger days when his parents brought him to Port Dickson and his mum used to cook for the family. Expect sea-themed bites including Baked Pastry filled with Chilli Crab Meat; Australian Scallop Flan and Crustacean Nage and Kaluga Caviar, and Deep-fried Rainbow Puff with Shredded Turnip.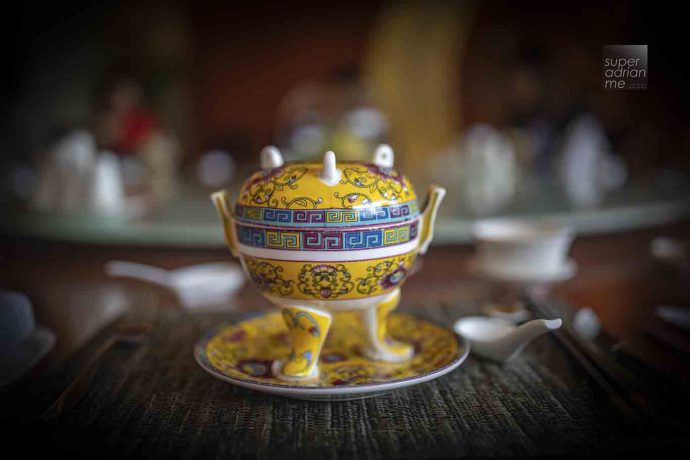 The second dish is Inheritance. This nutritious double-boiled sea treasures soup of abalone, conpoy, fish maw and sea cucumber is topped with black truffle, an inspiration from his mentor, Chef Yong Bing Ngen's Buddha Jumps Over The Wall.
Filial Piety features Iberico pork secreto that is charcoal grilled, a tribute to Chef's mother who enjoys cooking and eating home-cooked pork dishes, particularly sweet and sour pork.
Chef Chong learned to employ western cooking technique in Chinese cuisine under the guidance of Executive Chef Chan Tuck Wai. The Learning dish features a steamed marble goby fillet and venus clam, surrounded by espuma made from clam soup, and served with minced ginger, garlic and jamon iberico ham.
Chef Chong's Ramen dish Growth is really something. Braised ramen is served with premium sliced Japanese wagyu beef in a hearty broth cooked with roast duck and chicken and chicken feet. Chef created this dish to symbolise the continuous success of Peach Blossom. The ramen represents the future and longevity of Peach Blossom.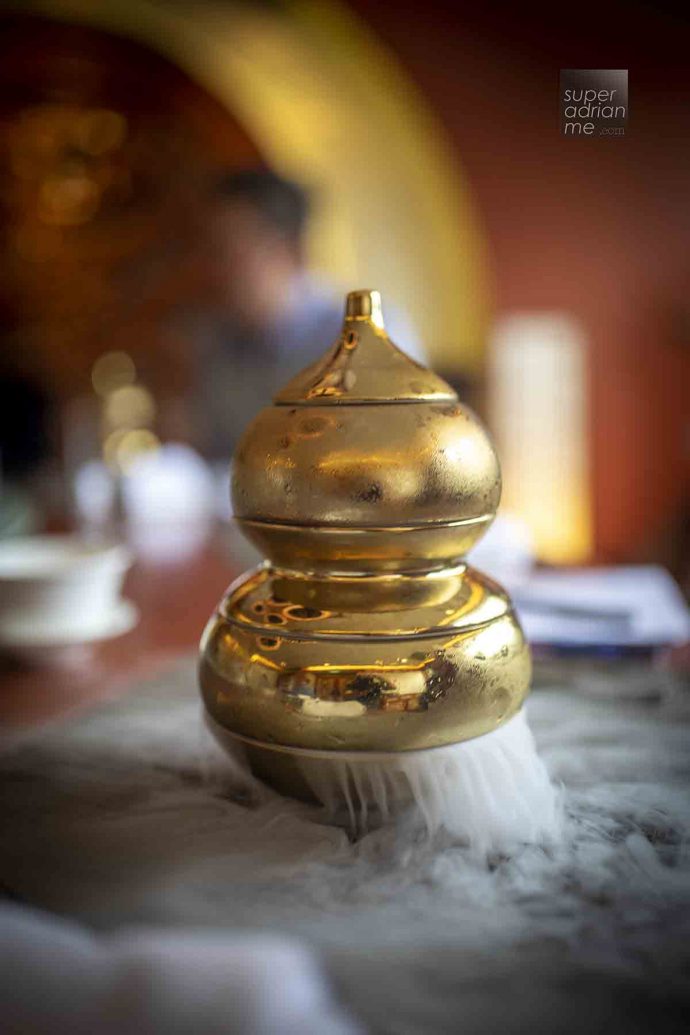 The finale is Cherish. The trio of desserts features chilled fragrant 'tai-chi' sesame jelly shaped like yin-yang; mochi shaped like a peach to symbolise longevity and health; and cool lemongrass tea with nashi pear and 'koi fish' jelly in a Chinese gourd.