Yan at National Gallery celebrates Singapore's Bicentennial celebrations with a National Day Special Dim Sum Lunch Menu from 1 July to 31 August 2019, on every day of the week from 11.30am to 2.30pm except on National Day when it is closed.
Five Dim Sum dishes inspired by Singaporean's popular local dishes are on the ala carte menu.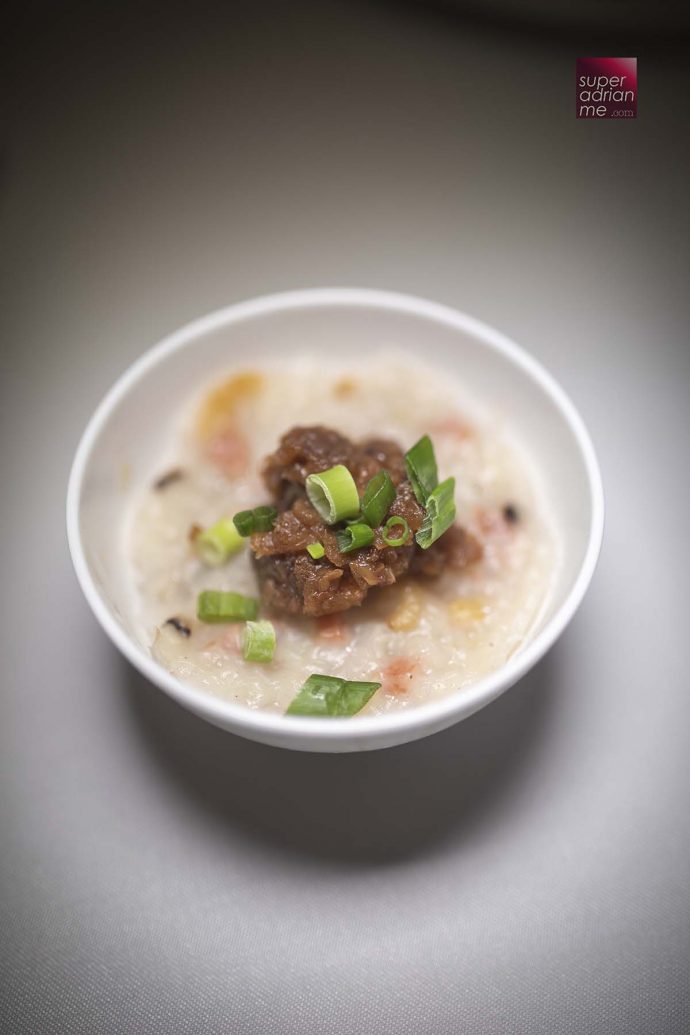 If you are a fan of steamed carrot cake or chwee kueh, then the Steamed Carrot Cake with Chinese Sausage, Dried Shrimp and Radish is a must order. Priced at only S$5.80 for a bowl, the steamed carrot cake is steamed till it is soft just like a chwee kueh. The Cai Por (preserved radish) complements the carrot cake, you wish they provided you with more.
This was the highlight for me.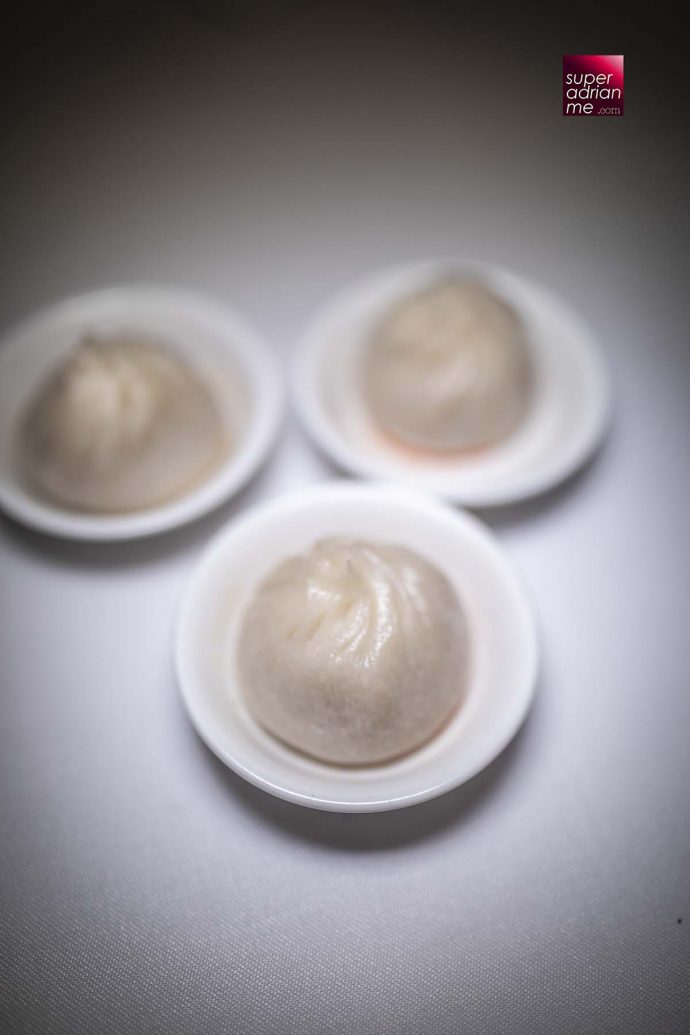 This year's Xiao Long Bao has a filling of pork meat in a herbal Bak Kut Teh stock that is synonymous with this pork soup from Malaysia. The Bak Kut Teh stock is prepared with pork ribs and chicken feet with herbs. A basket of four Xiao Long Baos is priced at S$5.80.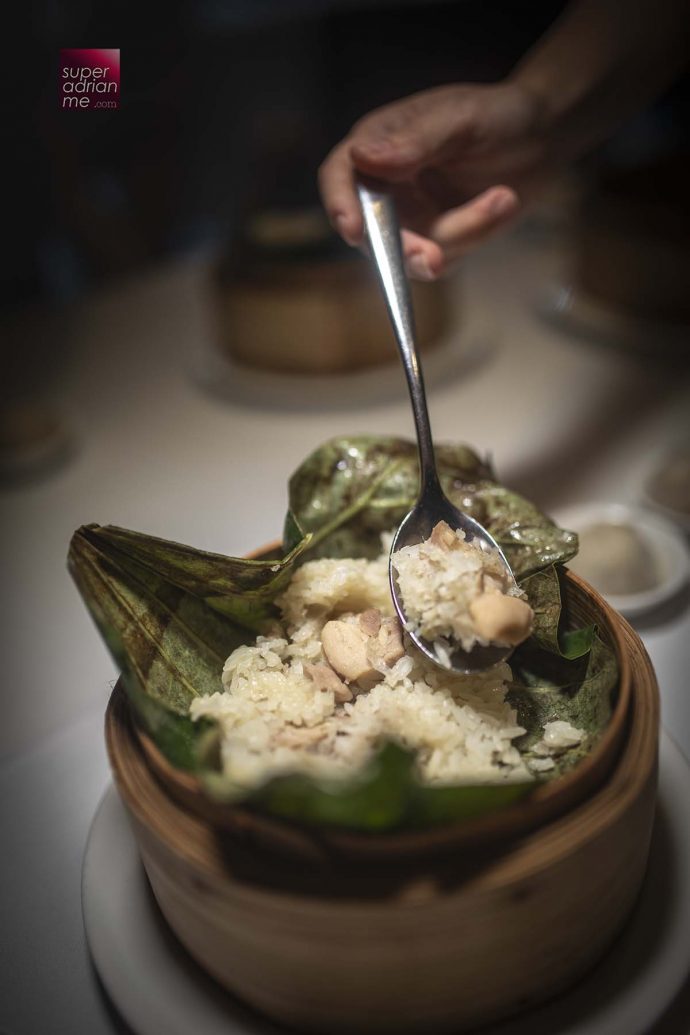 The Steamed Hainanese Chicken with Sticky Rice wrapped in Lotus Leaf is priced at S$4. The glutinous rice is cooked with lemongrass, ginger, garlic and pandan leaves to give it the flavour. Chicken thigh meat is then wrapped in the glutinous rice and steamed with the lotus leaf. This dish in then served with the typical chilli sauce, ginger sauce and dark soy sauce.
The other two dim sum dishes include the Deep fried Mutton Satay Spring Roll and the Pan-fried Singapore Chilli Crab Meat Bun.
The mutton spring roll is priced at S$6.80 for 3 pieces. The mutton satay in the spring roll is coated with the peanut satay sauce and deep fried. A side plate of more peanut sauce is served together.
The Pan-fried Singapore Chilli Crab Meat Bun is priced at S$9 for three buns. Take a bite and you'll like the soft deep fried mantou and its crab fillings. This recipe is enhanced with orange zest which differs slightly last year's National Day Dim Sum Menu.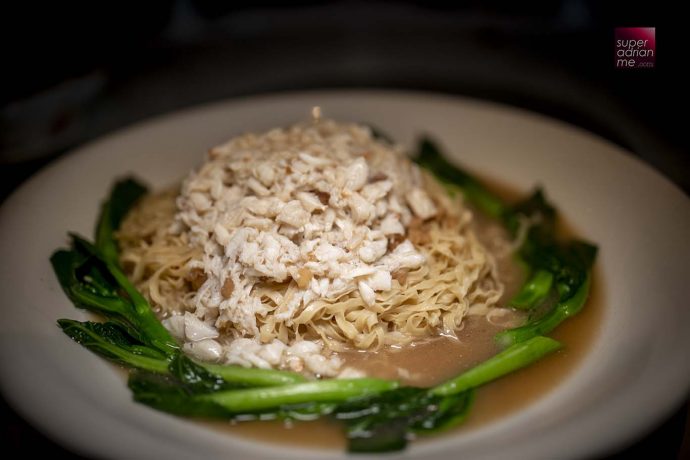 And if you are still not filled from the dim sum menu, you can order the Braised Mee Pok" with Crab Meat and Lard, one of Yan's signatures Double-boiled Peru Maca Soup with Dried Seafood would be very comforting especially if it is a rainy day. This soup was first introduced into the menu during Mothers' Day this year. The Chef decided to keep this in the menu due to popular demand.
Yan at National Gallery is located at 1 Saint Andrew's Road, #05-02 National Gallery, Singapore 178957.