Dom Pérignon has collaborated Lady Gaga to celebrate creative freedom. The collaboration aims to be a source of inspiration, power and force.
Dom Pérignon sees champagne as an act of creation that inspired emotions and elevates people and moments. Each vintage pursues a quest for an aesthetic ideal to create and reveal the harmony of an ever-changing nature and climate. Back int he 17th century, Dom Piere Pérignon, the Benedictine monk who gave the Maison its name. Dom Pérignon bears witness to a single year and never compromises.
Lady Gaga is a modern woman at the heart of exuberant creative universe. She has an avant-garde creativity and her bold, powerful voice. She is an advocate for the LGBT+ community and has joined the fight against the pandemic, remaining at the forefront through her Born This Way Foundation.
Lady Gaga and Dom Pérignon are brought together by the profound realisation that a creative pursuit without craft, without work, cannot be fully realised. And that the work itself is the noblest reward. This collaboration is above all the collision of two effervescent energies in a celebration of creativity.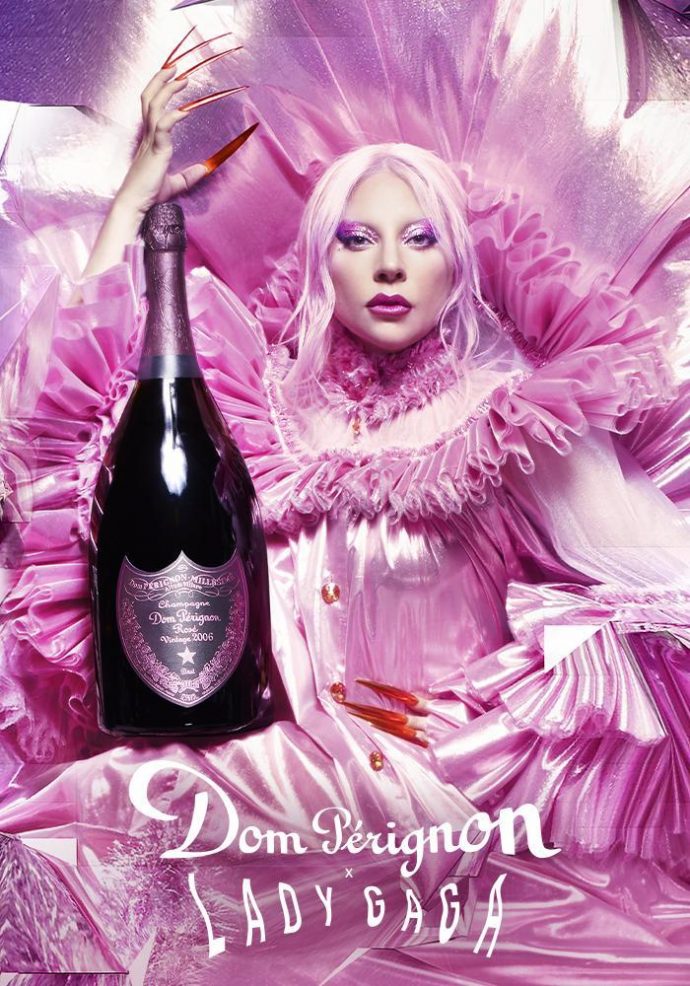 Queendom was imagined by Nick Knight, a creative world of spectacular exuberance and refinement. An object of design, Lady Gaga has created in collaboration with Nicola Formichetti an enthralling sculpture with a magnetic dress. From 6 April 2021, an advertising campaign by Nick Knight, limited-edition bottles and a sculpture designed by Lady Gaga will be unveiled.
Over the next two years, Dom Pérignon and Lady Gaga will announce further exciting outcomes of their collaboration.