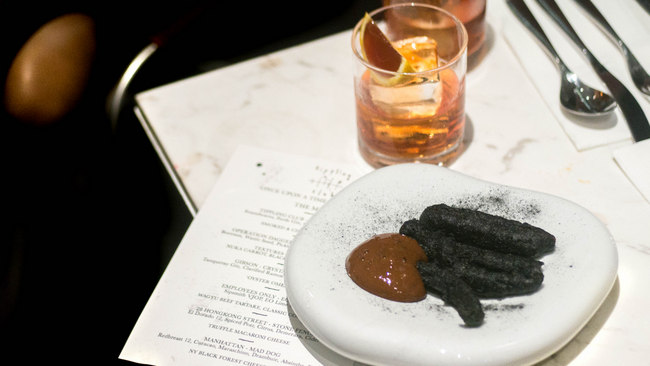 Tippling Club continues to stand at the forefront of classic indulgences with its monthly Once Upon A Time series. Following the success of their Once Upon A Time At Savoy with Dominic Whisson (The American Bar, London's Savoy Hotel), head bartender Joe Schofield presents Once Upon A Time In Singapore. From Aki Eguchi from Gibson to Joma Rivera of 28 HongKong Street, guests savored some of Singapore's finest alongside exquisite treats from Chef Ryan Clift's kitchen.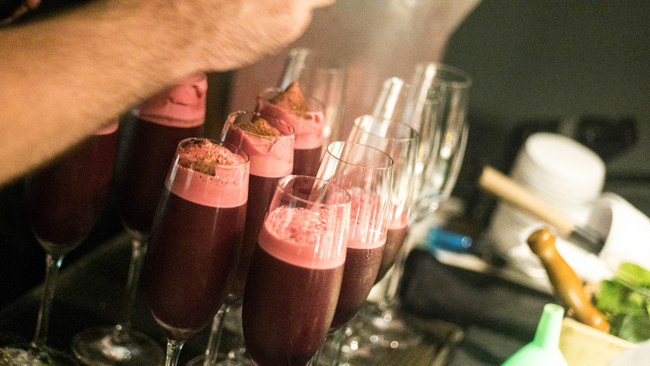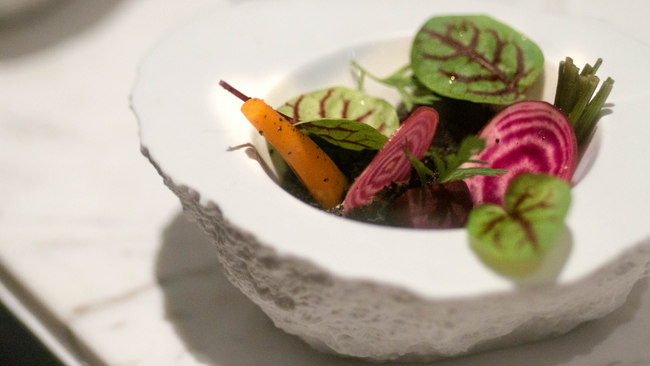 I arrived early, excited. Having never been to the second floor of Tippling Club made the whole affair even more mysterious, fitting into the fairytale-esque name. Pair by pair, guests were ushered up before the clock struck 7 pm. The dimly lit stairs only added to the mystique. As the doors swung open, we were welcomed with light jazz and the soft hustling of Singapore's finest bartenders.
And on to the main event…
Simple is best, but, at the Tippling Club, there's always a cherry on top to make any drink special. Head bartender Joe Schofield presents his Sonic Negroni with Fords Gin and – wait for it – soundwaves. Essentially, he ages the cocktail, without the wait. A negroni jelly served in an orange wedge served as both a garnish and a complimenting treat. It was a crowd favourite, with many wishing there were more to go around.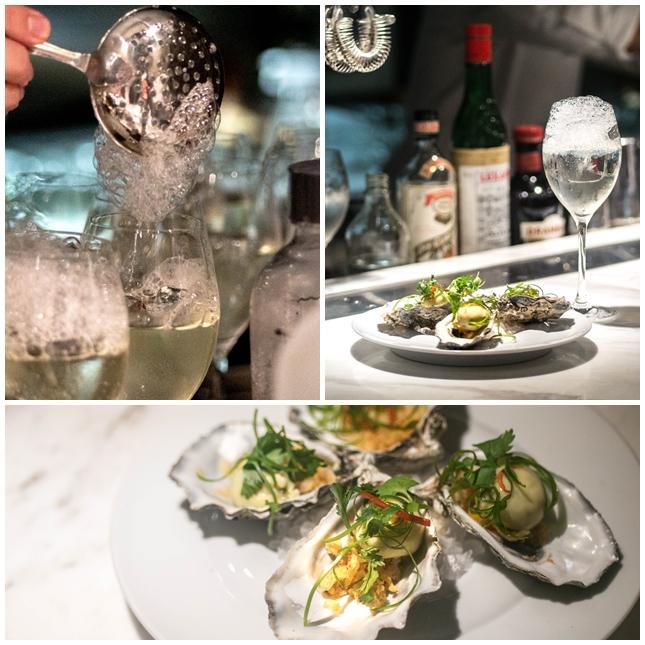 Hunger has me craving for the next dish, the "Oyster Omelette". Knowing Chef Ryan's kitchen, it was going to be more than the plate of gooey (and delicious) mess we are familiar with. The hawker-inspired canape is served alongside Aki Eguchi's eye-catching Crystal Ramos Fizz. Essentially, his take on a clarified milk punch topped with orange blossom bubbles.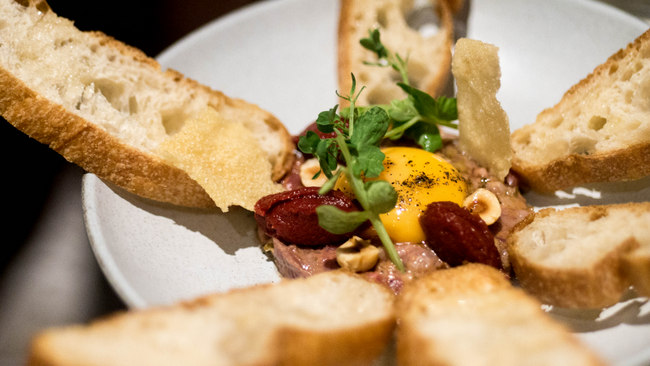 Next up, Employees Only EO Gimlet. A refreshing marriage between their own lime cordial and Sipsmith VJOP. While they usually use the 57% ABV  Perry's Tot Navy Strength Gin from New York Distilling Company, I adore the juniper-forward flavour of the Sipsmith VJOP. It also packed a whooping 57.7% ABV. I sure welcomed the next dish, a hearty Wagyu Beef Tartare, with open arms.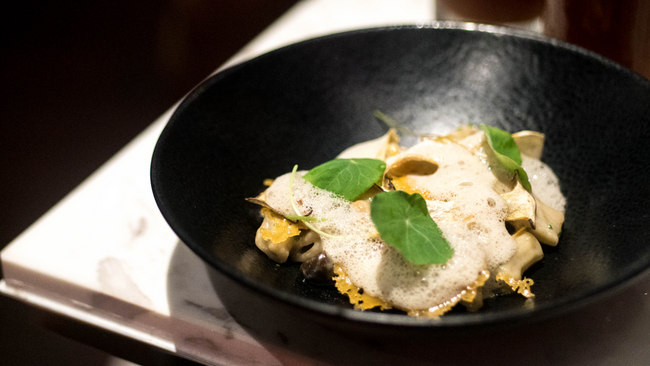 The last savoury dish, the indulgent Truffle Macaroni Cheese (the best, as usual) was served with 28 HongKong Street's Stone Fence. Made with cider, spice pears and El Dorado 12YO rum, it won't be hard to down 10 of these in one sitting. A hint of woody spice from the rum was a dream with the fruits and toffee-like flavour (perhaps, from the demerara sugar).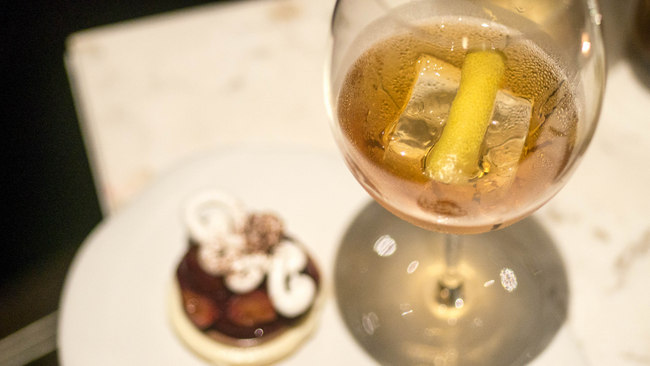 And before, it all winds down, there's dessert. Manhattan Bar from Regent Singapore, A Four Seasons Hotel presents a potent Mad Dog. Inspired by notorious Irish-American monsters of the 1900s, this innocent looking tipple packed a whole load of mayhem in every sip. The sweet yet spicy kick of the Redbreast 12 YO is matched with the subtle herbal tone and bitterness of absinthe and balanced with the bright citrus of curacao liqueur. Rather addictive, especially with that rich NY Black Forest Cheesecake.
Left me wanting more…
It is not every day you get a chance to savour some of Singapore's best, along with Chef Ryan's ingenious dishes. More than just another night of bar hopping with friends, Once Upon A Time in Singapore presents an experience unique to Tippling Club. The lush yet cosy setting aside, it is also an intimate chance to get to know the people behind each creation. You see them moving from one corner of the bar to the other constantly during their shifts, churning out cocktails after cocktails, without a chance to really learn about their craft. That night, there was time for conversations, and time to learn. It left me, and surely many, wanting more.
Once Upon a Time is a monthly event hosted by Tippling Club. Check out their website or Facebook for the latest on their upcoming instalments.