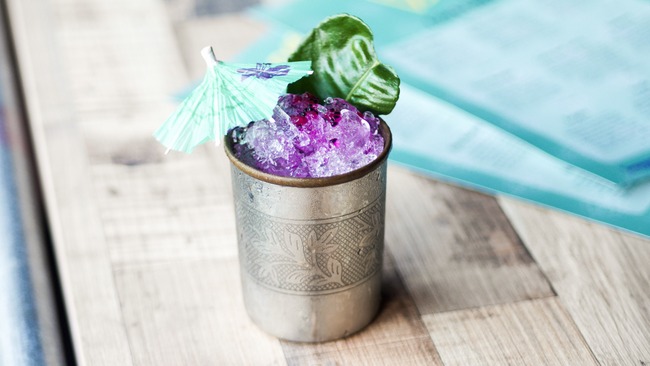 The makings of a delectable cocktail is both science and alchemy. Over at Bee Bee's, Boat Quay's newest, owner and head bartender Bryan Kishore, plays a dangerous game by fusing the intense flavours of his Indian-Peranakan heritage with refreshing Tiki tipples. He purposes his bar with bottles of syrups and spices found in a matriarchal kitchen, bringing new life into ingredients like ginger flower, galangal and, even, tau chiu (fermented soy bean paste).  His menu, short and sweet, with only nine to choose from, all pack a punch without your wallets leaving the bar sore.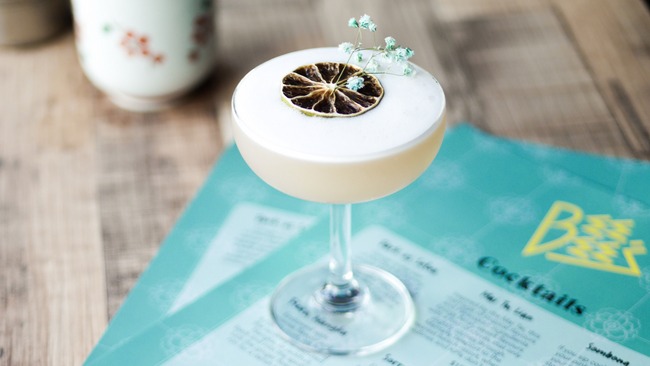 Traditionalists will no doubt find themselves grabbing a glass of Dark as Selva (S$10) or Murmurs in Purple (S$15). The former is a spirit-forward take on the dark and stormy, made for and named after a close friend who obviously takes his drinking with a side of fist pumps with the bros. Chest hairs, not included. The latter is a gin sour, perfect for easing into a nostalgic night of 90's hits at the bar.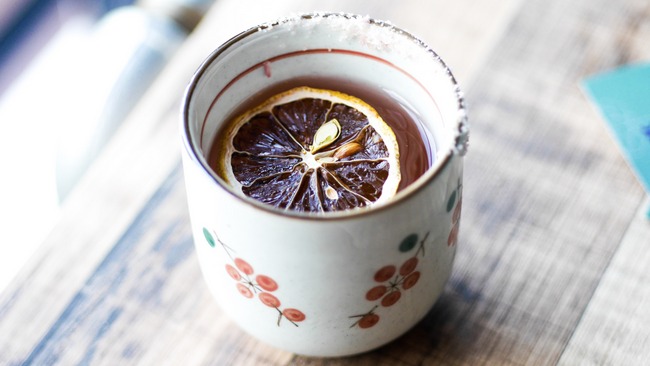 For something a little on theme, there's the delicate Flora Nangka (S$15). Served in a quaint little tea-cup, it features an unusual cocktail ingredient – jackfruit. With a peculiar profile of mangoes, pineapple and banana fused into one single fruit, it worked wonders with the Barcardi Oro rum and orange blossom water. There's also the dragonfruit-based Sorry not Sorry (S$15), but I stand by the aforementioned for those who truly want a taste of what Bee Bee's is about.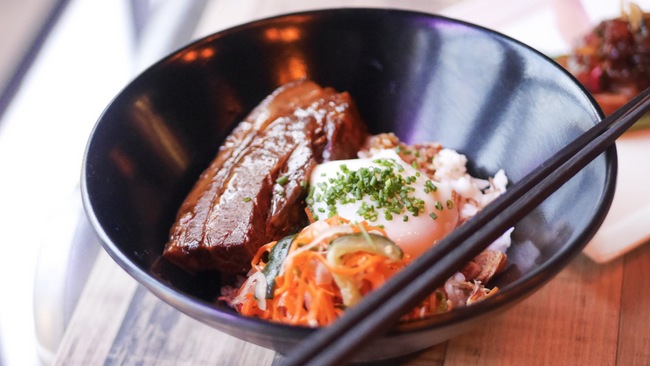 As the night goes on, the munchies are sure to come. Bee Bee's do have a simple food menu*, of two bites and a rice bowl, courtesy of Five Ten. The famous Lu Rou Fan (S$8) is an all time favourite, but its the Tuna Tartare Bruschetta (S$7) that takes the cake. Cubes of meaty tuna are tossed in a Perankan-inspired dressing of shallots, chives, ginger flower and all the works for a savory bite, perfect for many of Bryan's creations.
*Food menu will be constantly updated monthly.
Bee Bee's is located at 55A Boat Quay, Singapore 049844.
Tel: +65 9172 6729.