Emperor Champagne has landed in Singapore today 15 August 2019, making it the first foray into Asia for the Australian company. This date was picked to launch in Singapore because it coincides with Napoleon Bornaparte's birth in Ajaccio, Corsica, France on the same day in 1769. Interested parties can visit Emperor Champagne's website to register on the waiting list.
The club offers wine consumers exclusive invitations to exclusive events with direct access to famous winemakers and Ambassadors of Champagne every six weeks throughout the year, priority access to tours in France as well as monthly delivery of premium cuvée and curated champagne appreciation tutorials.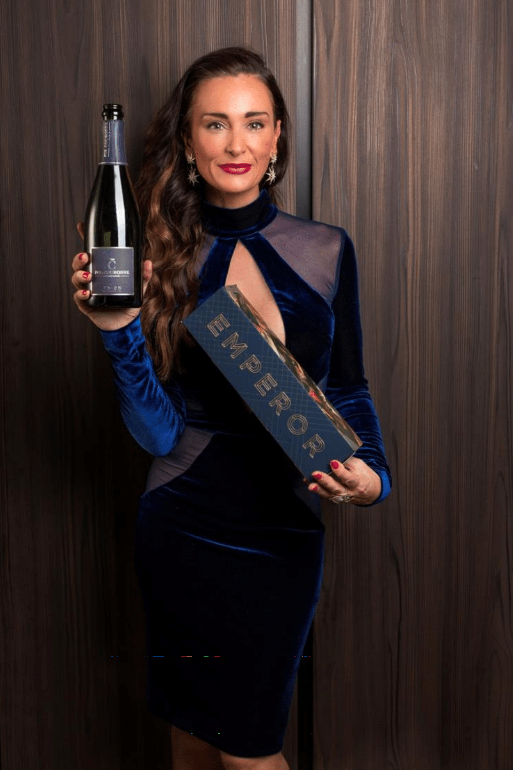 The club was conceptualised by CEO & founder and champagne expert The Champagne Dame Kyla Kirkpatrick in 2017. Kyla has an intimate knowledge of the business of Champagne from her experience at LVMH Champagne division and her consulting practice.
Champagnes from independent small growers to medium-sized champagne houses and iconic grand marques are personally vetted by a top sommelier panel including Kyla Kirkpatrick. Each mystery shipment of champagne in an elegant design-driven luxurious packaging.
There are three membership tiers with the most prestigious capped at six members – the by-invitation only The Champagne Collector (S$888) will get three bottles including a rare prestige cuvée each month and six handcrafted crystal tulips upon joining. Champagne Connoisseurs (S$238) members receive two bottles of champagne every month and four handcrafted crystal tulips upon joining while Champagne Lover (S$128) members get one bottle of champagne each month and a pair of handcrafted crystal tulips upon joining. With every delivery, information cards and food pairing suggestions are provided. An educational video review is also provided so that members can learn more about their champagnes.
Emperor Champagne plans to launch in Hong Kong in early 2020 followed by Japan and China.